Small fish from a creek that originates in the former Seneca Army Depot and empties into Seneca Lake are contaminated with PFAS 'forever chemicals' at tens of thousands of times the state's limit for public drinking water.
The findings suggest Kendaia Creek may be contaminating Seneca Lake and may help explain why fish caught in Seneca tend to have higher PFAS levels than fish caught in several other Finger Lakes.
State tests of 20 fish taken from Kendaia Creek in or near the former depot in 2019 showed levels of PFOS (a common PFAS variant) ranging from 81,000 parts per trillion to 374,000 ppt, according to a Sept. 28, 2023 report obtained by WaterFront under the Freedom of Information Law.
PFOS is considered so hazardous that the state Department of Health requires public water systems to undergo expensive cleanup measures if it exceeds 10 ppt in their tap water. The U.S. Environmental Protection Agency has proposed lowering that enforceable PFOS tap water threshold to 4 ppt.
"The fish in Seneca Lake are highly impacted by PFAS, in part, from the contribution from the Army Depot," said Denise Trabbic-Pointer, a PFAS expert who worked for decades as chemical engineer for DuPont and now advises the Sierra Club in Michigan.
"(Kendaia) Creek is getting the worst of it because it's at the source," she added. "(PFOS) is diluted in the lake, but it will continue to bioaccumulate in the (lake fish) unless they clean up the ongoing leaching from the Army Depot to the creek."
The 10,587-acre depot near Romulus in Seneca County operated from 1941 to 2000, when it was decommissioned.
For many years, firefighting foam made with PFAS chemicals was used in training exercises at depot sites known as SEAD 25 and SEAD 26. Tests in 2017 showed surface water and sediment around SEAD 25 were highly contaminated with PFAS compounds, including PFOS. The samples were collected from a ditch that drains into Kendaia Creek.
PFAS is shorthand for per- and polyfluorinated substances, a class of thousands of man-made chemicals used in making clothing, furniture, food packaging, non-stick cooking surfaces and many household products. They break down slowly and build up, or bioaccumulate, in people, fish and other animals.
Exposure to even tiny traces of the chemicals can harm the body's immune and endocrine systems and increase risks of prostate, kidney and testicular cancers. The EPA has set a "lifetime drinking water health advisory" for PFOS at 0.02 parts per trillion.
PFOS (perfluorooctane sulfonic acid) tends to accumulate in fish more readily than any other PFAS compound, nationwide studies have shown. A landmark 2023 study by the Environmental Working Group found that even infrequent consumption of contaminated fish can significantly boost PFOS levels in human blood.
Trabbic-Pointer noted that tests in Michigan have revealed that PFOS levels in fish are typically more than 1,000 times higher than levels in waters those fish swim in.
New York has lagged states like Michigan in testing its lakes and rivers for PFAS, in part due to staffing and budgetary constraints at the state Department of Environmental Conservation.
And while the state Department of Health warns anglers not to eat fish with high levels of PFAS, no state agency has published data on levels of 'forever chemicals' in fish caught in many popular fishing areas.
For example, the DEC has only released data on PFAS in fish from five of the 11 Finger Lakes — Seneca, Cayuga, Otisco, Hemlock and Canadice — in addition to the 2019 tests of creek chub and blacknose dace from Kendaia Creek.
If DEC has conducted tests for fish from Owasco, Keuka, Canandaigua, Honeoye or Conesus lakes, it has declined to provide results in response to Freedom of Information requests.
Private groups are trying to fill in the data gaps.
Last year Seneca Lake Pure Waters Association launched a three-year project to study lake trout, which included testing for PFAS and mercury in fish flesh.
For the past two years, SLPWA and partners that include the Finger Lakes Institute and SUNY-ESF have obtained fish samples from Seneca's Lake Trout Derby.
Last year's SLPWA/FLI/SUNY-ESF tests of 10 lake trout, nine brown trout, six rainbow trout and five landlocked salmon from Seneca Lake found average PFOS levels of 11,800 ppt. Average total PFAS in the derby fish registered 26,100 ppt. Results from this year's trout derby samples and other new samples from DEC haven't been released.
Meanwhile, SLPWA plans to use grant money from the Rose Foundation to begin analyzing water from Seneca Lake and its tributaries for PFAS chemicals, according to Bill Roege, the group's president.
"We clearly know the (former Seneca Army) Depot had a lot of PFAS chemicals and PFOA in particular with the firefighting foam," Roege said. "While the groundwater issue has been looked at some, no one really knows how much runoff there was over the years. Given how stable the chemicals are, we fully expect to find some level of PFAS in the lake."
In addition to those historic sources of PFAS, SLPWA will also be checking to see whether there may be current sources that can be addressed, such as tributaries with wastewater treatment plants, Roege said.
The Army continues to sample and analyze soil, groundwater and surface water for PFAS at the former depot.
Earlier this year, the Army revised its draft Quality Assurance Project Plan for the former depot in response to comments from the DEC and EPA.
"Because the full nature and extent of PFAS contamination at the former depot has not yet been defined, EPA has requested that the Army conduct a survey of private drinking water wells located within one mile of the former depot boundary as soon as possible," the EPA reports on its website. "It is EPA's understanding that there are no private wells located within the boundary of the former depot, as drinking water was historically provided by a municipal water supply, the source of which was located off-depot."
The state DOH is working with the Army to complete those well tests, EPA said.
Before heightened public concern about PFAS spurred testing at dozens of U.S. military bases about seven years ago, state and federal regulators were concerned about other toxic substances in the soil and water around the depot.
"Preliminary studies indicate elevated levels of TCE and PAHs, arsenic, copper, lead and other metals, radioactivity, and beryllium in the water of both Kendaia and Reeder Creeks or in the sediments just offshore (of Seneca Lake) of these two creeks," the Seneca Lake Watershed Plan of 2012 reported. "The source is probably from groundwater contamination and runoff over the former Seneca Army Depot site."
Reeder Creek runs from the northern section of the depot into Seneca Lake several miles north of Kendaia Creek's outflow to the lake.
Kendaia is named after the site of a Seneca and Cayuga Nations of Iroquois village of 20 log houses about a quarter mile from the lake. The settlement, also known as Appleton, was abandoned shortly before its was burned to the ground during the Revolutionary War by Major Gen. John Sullivan's army.
Before it was destroyed, the village was surrounded by an apple orchard and peach trees.
The area around Sampson State Park and Pontius Point, just south of Kendaia's outflow to the lake, has been described as a "trout fisherman's paradise," and rainbow trout have been spotted in the creek itself.
The DEC has designed the creek C(TS), with the "TS" indicating a possible trout spawning site. The agency declined to provide a fisheries expert to comment on the Kendaia Creek test results.
---
---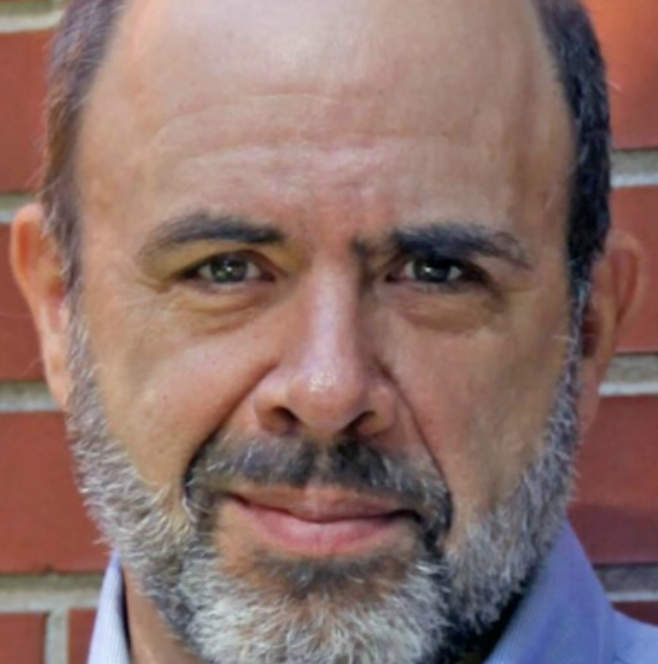 Peter is a three-time Pulitzer nominated reporter covering environmental issues through his first-of-its-kind digital publication The Water Front. He's won an array of Associated Press, UPI, and Society of Professional Journalist awards. His reporting on environmental issues continues to be featured in prominent New York publications and is available on FingerLakes1.com through an exclusive content partnership. Have a question or lead? Send it to [email protected].