Crippled by concessions to farmers, the state's water pollution prevention programs are failing to protect the Finger Lakes from harmful algal blooms (HABs) that threaten sources of public drinking water.
Blooms of toxic cyanobacteria are routinely reported on all 11 Finger Lakes each late summer and early fall. No region of the state has been hit as hard.
The HABs problem has become particularly acute for Owasco and Cayuga lakes, which have tributaries that reach deep into farming communities in Cayuga County, the state's No. 2 milk producer.
"The state is playing politics. They're caving to the agricultural community," said Edward Wagner, supervisor of the Town of Owasco. "If they don't protect our drinking source, we're going to be in the same situation as the people in drought in California."
In Auburn, the Cayuga County seat, cyanotoxins were first detected in public drinking water in 2016. While a new $2 million carbon filtering system has protected public tap water for 45,000 users in Auburn, Owasco and other communities since then, toxins in their raw water drawn from Owasco Lake set new records in 2021 and 2022. That's prompted the county health department to prep for a possible "Do Not Drink" emergency if the filters fail and toxins spike in tap water.
While officials have praised the state for funding for the new filter system, they've criticized it for failing to address the root causes of HABs — and agriculture's role.
Runoff from farms, which is rich in nitrogen and phosphorus, fuels HABs in the lakes.
Under Gov. Kathy Hochul, water quality policy is carried out by the state Department of Environmental Conservation (DEC) and the state Department of Health (DOH). But their initiatives tend to be blunted by farming interests protected by the state Department of Agriculture and Markets, which enforces the state's Right to Farm law.
In the competition between two vital state interests, water quality regularly loses out to agriculture.
For example, public officials in Auburn and Owasco point to long-stymied efforts to update the DOH's rules and regulations for the Owasco Lake watershed, which were adopted in 1984, long before the explosion of HABs.
Local stakeholders, including a dairy farmer and a crop farmer, spent three years hammering out proposed new watershed rules and submitted their draft to the DOH in 2020. Among other things, they sought to require farmers to sacrifice farmland to create buffers from lake tributaries.
The agency, overwhelmed at first by the coronavirus crisis, sat on the draft rules for three years.
In the absence of an agency response, the Auburn City Council and Owasco Town Board retained Earthjustice to represent them in their bid spur DOH action.
When the DOH finally offered its rewrite of the stakeholders' draft rules this summer, local officials were so dismayed they appealed to Hochul to intervene.
In a Sept. 13 letter to the governor, Dr. John Cosachov, president of the Cayuga County Board of Health, wrote that the stakeholders' draft rules were "science-based and represented a compromise in the spirit of good faith and cooperation…
"The (DOH) version removed essentially all protections," Cosachov continued. "The state's proposal serves as little more than window dressing, is less protective that the current 1984 document and will prevent the protection of Owasco Lake as a drinking water source."
Meanwhile, the same local officials also have a beef with the DEC.
That agency administers several clean water initiatives, among them: HABs action plans, so-called 'Nine Element' Plans and TMDL (total maximum daily load) plans. It also issues permits to large dairy farms, or CAFOs (concentrated animal feeding operations).
The federal Clean Water Act requires the DEC to identify "impaired" waterbodies that have fish consumption advisories, public beach closings or high levels of toxins, nutrients or turbidity.
The U.S. Environmental Protection Agency requires the DEC to publish every two years an updated list of its "impaired waters." In most cases, waterbodies listed as "impaired" must prepare TMDLs to reduce the pollutants that are causing the impairment.
The DEC's most recent "impaired waters" list was published in 2018. The EPA has declined to approve more recent versions due to disagreements between the agencies over TMDL requirements.
Although Owasco has long been on the state's list of impaired waterbodies due to its frequent algal blooms, the DEC has asserted that a TMDL is not required "because the impairment is due to pollution rather than a pollutant."
The EPA rejected that distinction last year, as first reported in the Auburn Citizen newspaper and Auburn.com website. In letters to the DEC dated March, 10, 2022 and October 26, 2022, the EPA said the state agency lacked a legal basis for excluding 22 waterbodies — including Owasco and Canandaigua lakes — from the TMDL process.
The newspaper said Auburn City Councilors Jimmy Giannettino and Terry Cuddy called on the state to follow the EPA's mandate but expected pushback from the DEC. "Albany is going to hear our voices," Cuddy said, "because it's the governor's responsibility to make sure that a TMDL happens for Owasco Lake."
Completing the TMDL process improves a waterbody's chances of winning grant money for clean water projects.
The DEC said it was preparing a response to questions WaterFront emailed Sept. 21 on the status of TMDLs for Owasco, Canandaigua and Cayuga lakes.
Toxins from HABs in Canandaigua Lake infected public drinking water in the town of Rushville in 2018, but the DEC has not followed up with a TMDL. And the DEC's efforts to complete a TMDL for Cayuga Lake have bogged down.
Cynthia Brock, chair of the Tompkins County Water Resources Council, wrote DEC Commissioner Basil Seggos on April 17, 2023 to urge him to promptly complete a draft TMDL that the agency had published in April 2021. After a 90-day comment period that drew scathing criticism, the agency remained virtually silent on the draft for more than two years.
The DEC's Karen M. Stainbrook of the Division of Water responded to Brock in a May 15 letter, which said: "The TMDL is anticipated to be finalized this summer."
But the DEC's draft version was still on the agency's website on Sept. 23, the first day of fall.
In her letter, Brock wrote: "With each passing year, Cayuga Lake faces new and compounding water quality challenges due to invasive species, aquatic weed overgrowth, climate change, increasing nutrient pollution from stormwater runoff, and harmful algal blooms."
In 2022, the lake recorded more than 70 blooms, including 36 with microcystin levels that exceeded the DEC's threshold for a highly toxic bloom.
"A TMDL is a recognized Clean Water Plan, which adds priority points to grant applications," Brock wrote in her letter. "Neighboring lakes with newly approved Nine Element plans, which also convey priority points, are already able to use the advantage in securing funding."
Several critics of the DEC's draft TMDL accused the agency of relying on stale data and leaping to the unwarranted assumption that large dairy farms do not contribute any phosphorus to the lake.
Because the most widely-used DEC permit for CAFOs does not allow discharges and requires nutrients to be applied to the landscape at agronomic rates, the DEC asserts that "(phosphorous) discharge from CAFOs (into Cayuga Lake) is assumed to be zero."
If so, Cayuga is radically different from other Finger Lakes watersheds. Nine Element Plans for the Owasco, Seneca, Keuka and Canandaigua lake watersheds all estimate that agricultural lands contribute well over half the phosphorus entering the lakes.
If fact, the DEC's most popular CAFO permit has been highly controversial.
After a state court in 2018 ordered new rules designed to control manure runoff from dairy farms into streams and lakes, the DEC allowed more than 200 CAFOs to exploit a permitting loophole.
The order stemmed from a lawsuit filed by Riverkeeper and the Sierra Club, which challenged a DEC permit that allowed CAFOs to discharge pollutants. Acting Supreme Court Justice David Weinstein found that the agency was illegally outsourcing oversight of the big dairies to "planners" hired by the same dairies to certify that they were complying with state standards — an unacceptable conflict of interest. Weinstein also ordered the agency to release to the public each CAFO's confidential nutrient management plan.
At the time Riverkeeper filed suit in 2017, roughly half the state's 550 CAFOs had discharge permits, while the rest had another (equally lax) state permit that doesn't allow for discharges.
In the wake of Weinstein's ruling, which only applied to the discharge permits, more than 200 CAFOs promptly abandoned their discharge permits and switched to the no-discharge permits, according to Earthjustice, which had represented Riverkeeper in the court case.
"In other words," Earthjustice wrote in comments to DEC, "more than 85 percent of CAFOs previously designed, constructed, operated, and maintained to discharge pollutants now claim they no longer discharge any pollutants at all."
When the DEC asserted in its 2021 draft TMDL for Cayuga Lake that CAFOs contributed zero phosphorus to the lake because their permits don't allow it, Earthjustice called the assumption "legally and factually false."
In her comments on the same draft TMDL, Assembly member Anna Kelles (D-Ithaca) called on the DEC to reject the "statutory fiction that presumes zero pollution" and develop "real data on the impacts of these (CAFOs)."
Asked whether the Hochul Administration was properly balancing the goals of protecting state waters and promoting agriculture, she said:
"They're right to be trying to help the farmers, but they're choosing to water down (water quality) regs to do it. We are kicking a dangerous can down the road."
Wagner, the Owasco town supervisor, said many, if not most, CAFOs already follow best practices that minimize runoff into the lake. But the updated watershed rules that Hochul is being asked to implement would allow for local enforcement against rule breakers.
Kelles said the state probably needs to provide the funding to help all farms eliminate the nutrient-rich runoff that is spoiling the lakes.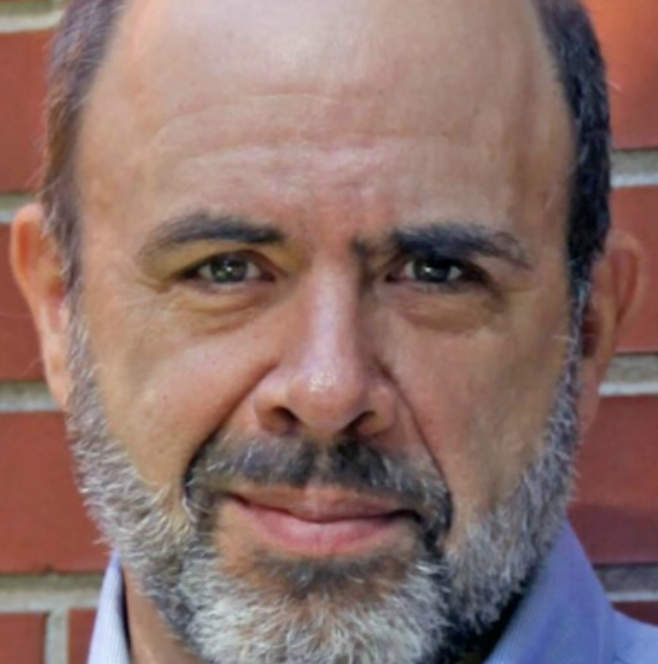 Peter is a three-time Pulitzer nominated reporter covering environmental issues through his first-of-its-kind digital publication The Water Front. He's won an array of Associated Press, UPI, and Society of Professional Journalist awards. His reporting on environmental issues continues to be featured in prominent New York publications and is available on FingerLakes1.com through an exclusive content partnership. Have a question or lead? Send it to [email protected].