Cargill Inc. is working with a financial advisor to sell its giant salt mine under Cayuga Lake and exit the deicing salt business, according a recent report in The Deal, a Manhattan-based financial website.
Cargill, the nation's largest private company, has operated the Lansing mine for more than five decades on several thousand acres of the lake owned by and leased from the state of New York.
State regulators have often brushed off widespread public concerns about environmental risks posed by the mine.
According to The Deal, the company is also seeking to divest its other major U.S. source of salt used to de-ice winter roads — the Whiskey Island mine near Cleveland, which extends under Lake Erie.
Cargill had operated a third major salt mine in Louisiana before it began intentionally flooding it last year. The decision to permanently close that Avery Island mine came a few weeks after a December 2020 roof collapse killed two miners. In 2022, federal regulators cited Cargill for "aggravated conduct constituting more than ordinary negligence" in the Avery Island accident.
News that Cargill is now trying to exit the road salt business entirely was first revealed by The Deal, which competes with Bloomberg and The Wall Street Journal for scoops on financial transactions. It reported on its public website Tuesday that Cargill has hired Deutsche Bank AG to help it sell the salt mines, citing sources who have viewed Cargill's marketing material.
A more detailed version of the story by Tom Tessarossa had appeared on the company's premium subscription website July 20. (Disclosure: I worked as a senior editor at The Deal in 2000-2001).
Tessarossa did not return messages.
A spokesman for Cargill did not respond to email messages seeking comment on the report.
Environmental advocates, who have long decried the state's laid back approach to regulating the Cayuga mine, expressed concern Wednesday that certain types of sales could raise environmental risks even higher.
"Any company purchasing Cargill's assets should be fully apprised of the potential financial liability that a (roof) collapse would pose," said Brian Eden, co-founder of Cayuga Lake Environmental Action Now, or CLEAN. "No company without mining experience should be allowed to (assume Cargill's state permits to mine). The threat of a private equity firm reducing costs to take quick profits is unacceptable."
The state Department of Environmental Conservation has never required Cargill to provide an environmental impact statement for the mine, and it has repeatedly resisting public calls for one.
Although the agency has required Cargill to post a $3.5 million bond, that insurance policy would hardly begin to cover the costs of a potential mine flood.
"It is imperative that Cargill … (post a financial guarantee bond) of at least $1 billion with the state of New York," CLEAN said in a statement today.
"CLEAN urges against a hasty departure or simply a sale of the mine," said the statement provided by Stephanie Redmond. "Allowing such an action would be irresponsible, considering the potential long-term impacts."
John Dennis, a plaintiff in unsuccessful lawsuits seeking to compel an environmental impact statement, said Cargill's "penchant for mining under geological anomalies … has created an unacceptable level of risk for both Cargill's miners and for Cayuga Lake."
He said a mine flood could condemn the lake to long-term salinization, potentially spoiling a drinking water source for tens of thousands of people.
"The Cargill family needs to do the right thing and throw in the towel on all three of their antiquated and dangerous room and pillar salt mines," Dennis said. "Post meaningful financial assurance, close the mines and do not sell any of them."
The Cargill mine extends about eight miles north of its main entrance at 191 Portland Point Road. It employs about 230 full-time miners, who work more than 2,000 feet below ground level. It produces about 2 million tons of rock sale a year. Most is sold under government contracts for road deicing.
New York regularly leads all other states in the volume of salt used per lane-mile of state roads.
Cargill, which is based in Minnesota, recently reported annual revenues of $177 billion, roughly the same as public companies like Exxon Mobil and AT&T. It employs about 150,000 people in 70 countries.
Forbes magazine reported in 2019 that the extended Cargill family includes 14 billionaires, more than any other family in the world.
In its more detailed report, The Deal mentioned as possible acquirers of the Cayuga mine Kissner Group Holdings LP, a unit of Los Angeles-based Stone Canyon Industries.
In 2017, the Kissner Group agreed to pay $225 million for the US Salt facility near Watkins Glen. That mine produces a finer quality of salt than the Cayuga mine, and it uses an entirely different mining technique known as solution mining.
Instead of relying on miners who operate below the ground, solution mining flushes water into salt deposits and extracts the brine that results. High grade salt comes from the brine.
Cargill also operates a solution salt mining facility in Watkins Glen.
The Deal did not indicate whether Cargill's Watkins Glen mining operation was also being shopped.
---
---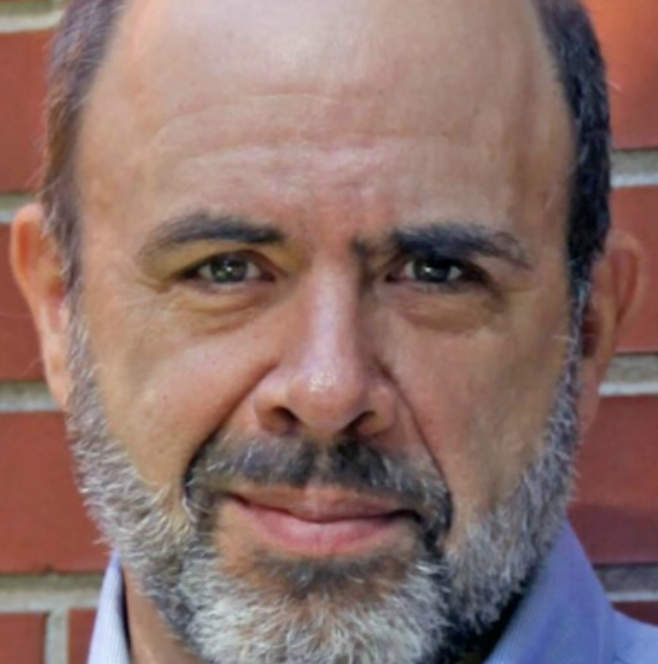 Peter is a three-time Pulitzer nominated reporter covering environmental issues through his first-of-its-kind digital publication The Water Front. He's won an array of Associated Press, UPI, and Society of Professional Journalist awards. His reporting on environmental issues continues to be featured in prominent New York publications and is available on FingerLakes1.com through an exclusive content partnership. Have a question or lead? Send it to [email protected].