Finger Lakes Health is joining the University of Rochester Medical Center system effective August 1.
Officials from both institutions made the announcement at a news conference on Thursday.
The affiliation will maintain and expand access to high-quality health services close to home in the communities of eastern Ontario, Seneca, Yates, and Wayne counties served by Finger Lakes Health, officials said in an announcement. It follows a recently signed agreement to collaborate with New York State Attorney General Letitia James to ensure the affiliation meets the health-care needs of Finger Lakes residents.
"Affiliation ensures that we can continue to provide vital services for all our patients and focus on expanding their health care choices in the years to come," said Jose Acevedo, MD, President and CEO of Finger Lakes Health. "We are proud to join the University of Rochester Medical Center, a center of research and patient care with a reputation for exceptional innovation, quality, and safety."
Acevedo noted the advantages of joining a health system that has built meaningful, productive affiliations with other rural hospitals in upstate New York – at a time when rural hospitals in other parts of the country are financially fragile and at risk of closure. "This connection to one of the nation's leading academic medical centers will build upon established clinical partnerships, increase access to specialty care, and enhance our ability to serve our communities for generations to come."
The affiliation will now proceed, after several years of planning, following anti-trust investigations by the Federal Trade Commission and New York State Attorney General's Office. The systems provided extensive documents and data demonstrating substantial benefits to patients and communities served by other rural hospitals after they joined UR Medicine, the health system led by URMC, and showing that the same will be true for Finger Lakes Health. The parties will develop a detailed plan for maintaining and expanding patient services in the Finger Lakes Health service area, reporting progress to the Attorney General annually for five years.
"We thank Attorney General James for her support in making this affiliation happen," said Dr. Mark Taubman, CEO of the University of Rochester Medical Center. "We are also grateful to Senator Chuck Schumer and Congressman Joe Morelle, who expressed strong support for the affiliation to federal and state regulators."
Expanding on Existing Service Collaborations
Taubman noted that URMC and its physicians already collaborate with Finger Lakes Health to provide cardiology, stroke care, cancer treatment, ophthalmology, otolaryngology, urology and vascular care services in the Finger Lakes Health service area, including performing surgeries at Geneva General Hospital and Finger Lakes Surgery Center.
Under the affiliation plan, URMC will work with Finger Lakes Health to expand access to a range of primary and specialty care services; support implementation of the electronic medical record used by all UR Medicine affiliates to provide patients a seamless care experience; build operational efficiencies through group purchasing; and help recruit physicians, nurse practitioners and physician assistants.
"Our mission as a health system is to provide families across upstate New York with high-quality patient care as close to home as possible for nearly all their medical needs, with access to highly specialized services by traveling no farther than Rochester," Taubman said. "We have high regard for Dr. Acevedo and his leadership team, and look forward to working more closely to expand access to care for Finger Lakes families."
Extensive Search for the Ideal Partner
The affiliation process began in June 2019 with Finger Lakes Health's Board of Directors initiating a request for proposals for potential partners. The aim of Finger Lakes Health was to serve its large patient base in eastern Ontario, Seneca, Yates, and Wayne counties with comprehensive and patient-centered medical care.
Menzo Case, Finger Lakes Health Board Chair, said, "Our board was committed to serving our communities' healthcare needs. The University of Rochester Medical Center clearly emerged as the best partner aligned with our mission, committed to our communities, and assuring ease of access to services close to home."
Formal affiliation was delayed due to the COVID-19 pandemic, but in October 2020, the two organizations entered into a management services agreement approved by the New York State Department of Health. The management services agreement focused on expanding the longstanding collaborative relationships between Finger Lakes Health and URMC physicians and served as a meaningful step toward the affiliation.
Finger Lakes Health currently employs about 1,350 doctors, nurse practitioners, physician assistants, nurses, and staff members who will join more than 27,000 faculty and staff members employed by URMC and its UR Medicine affiliates.
The new affiliate adds two inpatient hospitals – Geneva General and Soldiers & Sailors Memorial in Penn Yan, along with four long-term care facilities and 13 physician practices – to a health system that includes Strong Memorial and Highland Hospitals in Rochester, Thompson Health in Canandaigua, Noyes Health in Dansville, Jones Memorial Hospital in Wellsville, and St. James Hospital in Hornell, as well as the nursing homes, senior housing facilities, home health providers and physician groups that together make up the UR Medicine health system.
Geneva General and Soldiers & Sailors will retain local governance by community boards, with three URMC representatives joining the Finger Lakes Health Board of Directors, and three FLH representatives joining the URMC Board. Dr. Jose Acevedo, President and CEO of Finger Lakes Health, will continue overseeing all administrative operations and patient services provided by the new affiliate, which will be known as UR Medicine Finger Lakes Health.  
---
---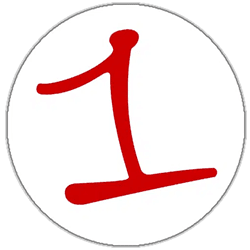 FingerLakes1.com is the region's leading all-digital news publication. The company was founded in 1998 and has been keeping residents informed for more than two decades. Have a lead? Send it to [email protected].