A Seneca County Supreme Court judge ruled Thursday that a town law requiring the Seneca Meadows Inc. to close by December 31, 2025 is invalid, removing a roadblock for the landfill's pending application for a controversial major expansion.
Judge Daniel J. Doyle ruled that the Seneca Falls Town Board failed to follow State Environmental Quality Review Act regulations when it enacted its Local Law 3 in 2016.
Doyle said the board neglected to take a SEQRA-required "hard look" at potential negative environmental impacts of forcing the facility to close in 2025.
"It appears (the board) simply assumed that closure of the landfill had no obvious environmental impacts," Doyle wrote in a 22-page order. "But the regulations do not allow lead agencies to assume away their obligations to assess possible environmental harms."
For example, Doyle said, the board should have analyzed where it would send county waste after Seneca Meadows closed and should have assessed gas emissions of the vehicles used in the new waste hauling. 
Kyle Black, who supervises the landfill for its owner, Texas-based Waste Connections, said he was pleased by the ruling. He declined further comment on what could be a continuing legal matter. An appeal is expected.
"My clients respectfully disagree with the court's decision on all points, and we intend to appeal to the Appellate Division, Fourth Department," said Doug Zamelis, who represents defendants Concerned Citizens of Seneca County Inc. and Dixie C. Lemmon.
The decision removes an obstacle to SMI's so-called "Valley Infill" project, which would provide space for continued operation through 2040 at current dumping rates.
The landfill has applied to the state Department of Environmental Conservation for a permit to add "approximately 47 acres of new landfill liner and approximately 144 acres of overfilling operations."
The expansion would allow new waste to be piled on top of the 26-acre Tantalo Inactive Hazardous Waste Site within SMI.
The DEC said last March that it will require SMI to prepare an environmental impact statement before it grants a permit to expand.
The plan to continue operating SMI beyond 2025 has triggered opposition rallies and protests, including one this past Earth Day (April 22), which drew a crowd of about 250 to a parking lot across the highway from the landfill.
The Earth Day event was organized by the group Seneca Lake Guardian, which has been lobbying Gov. Kathy Hochul to close the landfill in 2025, if not sooner.
Last November an attorney for SMI sent Joseph Campbell and Yvonne Taylor, the founders of Seneca Lake Guardian, a letter warning them to "cease and desist" their "false and defamatory statements" across multiple forums, including SLG's website.
Campbell and Taylor responded by saying they wouldn't be bullied, and they have continued their campaign.
Taylor said Doyle's ruling "serves as a stark reminder of the power of money in politics … Their business depends on forcing us to bear the environmental and health burdens of living next to an ever-growing mountain of trash."
Judge Doyle acknowledged that the operation of SMI was a contentious issue in Seneca Falls.
"The wisdom of the continued existence of the landfill is not the issue before this court," he wrote. "Presumably, should it be the will of the citizens of the Town of Seneca Falls to reconsider the adoption of a local law restricting the operation of solid waste landfills in the town, a local law proposing same will be advanced."
However, that's not likely given that the composition of the board has shifted dramatically since the 2016 board enacted the law. Only one of five board members today is a vocal supporter of the law.
"I just can't believe it," Steve Churchill, the board's lone supporter of the invalidated law, said of Doyle's ruling. "It's a travesty. I wish the people making these decisions would come and live under this monstrosity."
Waste Connections sought to play a role in the pro-landfill shift on the town board, contributing a $200,000 check last November to an advocacy group that was helping two Republican candidates who have opposed the law.
Those candidates won, ousting a pair of board members who were supporters of the now-invalid 2016 law.
---
---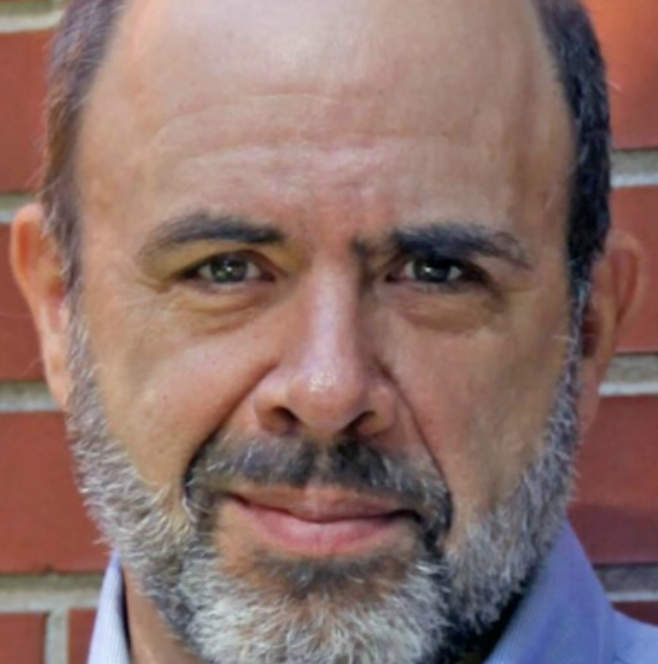 Peter is a three-time Pulitzer nominated reporter covering environmental issues through his first-of-its-kind digital publication The Water Front. He's won an array of Associated Press, UPI, and Society of Professional Journalist awards. His reporting on environmental issues continues to be featured in prominent New York publications and is available on FingerLakes1.com through an exclusive content partnership. Have a question or lead? Send it to [email protected].