School officials in the Clyde-Savannah District have sent a letter to parents after reports circulated earlier this week that there was a rodent problem at one of its buildings.
The letter described what was reported as an 'infestation' as a 'rumor' due to some photos or video that circulated around social media.
However, News10NBC reported that state health officials were investigating an alleged mice infestation.
The letter, dated April 18, 2023 was penned by Superintendent Michael Hayden, who said the alleged rumors began at the elementary school.
"I am writing this letter to families to alleviate any concerns regarding rumors of an infestation of mice at the Elementary school. As you know, the health and well-being of students and staff is our number one priority. Part of that is providing a safe and clean learning environment," the letter begins.
It goes on to note that it's 'not uncommon' throughout various times of the year for mice and other outdoor critters to make their way into school buildings. "This activity increases during colder months when mice want to come in to stay warm, and during warmer months when mice want to come in to stay cool. Schools can also be an opportune source of food for mice. Because this is a concern shared by all school districts, we already have pest prevention management protocols in place," Hayden continues.
He tells parents there weas a video shared that appears to be of a mouse near a teacher's desk, allegedly at the Elementary School. "There have also been other isolated events that have caused additional alarm," he added. "We took those reports seriously and have implemented additional pest control measures."
Throughout the school year a number of inspections have taken place. Including some executed by the New York State Department of Health and State Education Department.
"On March 22 the New York State Department of Health inspected our schools and there we no findings to report regarding the discovery of mice. Today, the Department of Health returned to the district and reported they did find isolated evidence of rodent droppings in the main kitchen/serving line area," Hayden said. "The district will be addressing those findings. There were NO findings of any contamination to food being served."
Hayden said in addition, the district gets a monthly report from a pest management company contracted to maintain school properties. "That report did show some mice activity in February, but we had no activity reported in March. Any time we receive information that there is evidence of mice, the district responds accordingly," he explained. "Last week, we did discover that some doors were being propped open which may have contributed to mice getting in. We've also addressed any cracks in the foundation and gaps in the doors."
He says that parents should not worry about the state of school grounds and reiterated that cleanliness is of the utmost importance in the district.
"I assure you again, that even though there has been some evidence of mice, it is NOT an infestation like it is being characterized by some. Any claim to the contrary is simply not true according to both our pest management firm and the New York State Department of Health," he concluded.
---
---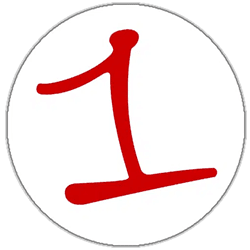 FingerLakes1.com is the region's leading all-digital news publication. The company was founded in 1998 and has been keeping residents informed for more than two decades. Have a lead? Send it to [email protected]