The Moms for Liberty Wayne County New York chapter and the Frederick Douglass Foundation Finger Lakes are joining forces to host the inaugural Liberty Conference of Wayne County, a groundbreaking event aimed at inspiring and empowering local residents to actively participate in their government.
The conference will take place at East Palmyra Christian School, located at 2023 Palmyra-Port Gibson Road in Palmyra on April 21 beginning at 5 p.m.
Recently, Moms for Liberty Chair Jennifer Williams spoke about the upcoming event and longer-term goals.
"Right now we're 100% focused on trying to get people to participate in their local government, starting with school boards," Williams explained. "If you want to know what's going on in your school, then you should know who the decision makers are, and who makes up the governing body of your school." She says its somewhat challenging work, given the vacuum many rural counties in Upstate New York find themselves. "There's not a lot of fanfare, you know? These are official meetings. But you should know who's working with your children, because you're sending your kids to these schools everyday."
Williams also said she hopes people understand the importance of building those relationships organically before "something goes wrong."
"I always try to tell people – don't let your first interaction with a school be when you're upset about something. If you know something's going on and you're upset about it, you want to know who to talk to, and have those relationships to work with," she explained. "We're all people. We're all neighbors. So build those relationships through engaging with the public."
As for the event coming up this weekend, Williams hopes it helps address the 'mixed bag' of feedback they've received to date. Organizers like Williams are happy with the work they're doing, and they see the progress being made. But, Wayne County is a large, rural community, which means it's difficult to see universal success in all places. "We came in thinking we'd have a warmer reception in some venues, but you know, that hasn't always been the case," Williams continued. "A lot of that is related to the media hype around who people think we are. So, I spend a lot of time just educating people about why we're here. We're just parent advocates. We want to help people get involved in their communities and get answers to questions when they have them."
The event this weekend features keynote speaker Steve Deace, the host of The Steve Deace Show on BlazeTV, known for his political analysis rooted in a Biblical worldview. Deace, also an accomplished author, recently published "The Fourth Reich-Confronting COVID Fascism with a New Nuremberg Trial, So This Never Happens Again," co-authored with Daniel Horowitz. His film, "Nefarious," inspired by his book "A Nefarious Plot," hit theaters on April 14.
Following Deace's address, a discussion panel will take place, featuring Steve Deace, Joe Pinion from Newsmax and former candidate for NY Senate, Brian Manktelow, Assemblyman District 130, and Rev. Dean Nelson, National Chairman of the Frederick Douglass Foundation.
Attendees will have the opportunity to explore food trucks and connect with numerous vendors offering information on community leadership and involvement from 5 p.m. to 6:30 p.m. Participating organizations include Moms for Liberty Wayne County NY, Frederick Douglass Foundation Finger Lakes, The Constitutional Coalition of NYS, Turning Point USA, Young Republicans of NYS, Help not Harm (Canandaigua), Feed My Sheep Foundation (Canandaigua), and many more. The main event is slated to begin at 6:30 PM.
Tickets for the conference are available at a cost of $20 each and can be purchased online at momsforliberty.org/events/register/1320/?submit=Register. Sponsorship opportunities are still available for interested parties and can be found at momsforliberty.org/forms/wayne-ny-liberty-conference-sponsorship/. For more information, please email [email protected] or visit momsforliberty.org/chapters/wayne-county-ny/.
---
---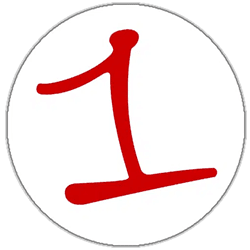 FingerLakes1.com is the region's leading all-digital news publication. The company was founded in 1998 and has been keeping residents informed for more than two decades. Have a lead? Send it to [email protected]