For consumers browsing the meat aisle at the grocery store, the variety of labels on beef can be confusing. To help consumers better understand the differences between labels, the New York Beef Producers Association hosted a seminar at the New York Farm Show in Syracuse.
The seminar, held on Thursday, featured Ashley McFarland, a livestock specialist from Cornell Cooperative Extension. McFarland explained the differences between grass-fed and grain-fed beef, which are the two most common labels.
"Grass-fed and grain-fed — one is not better than the other," McFarland explained. "The only difference is if they're not fed grain, the flavoring is going to be different and the fat will look more yellow."
Grass-fed beef is not necessarily healthier or better quality than grain-fed beef. They simply have different qualities. The main difference between grass-fed and grain-fed beef is their taste. Grass-fed beef has a more earthy and gamy taste compared to grain-fed beef. The lifecycle of the cattle also differs as grass-fed beef cattle take longer to put on fat and are typically butchered at 24 to 30 months old while grain-fed cattle are butchered between 14 and 16 months old.
Kienan Gridley, owner of Gridley Cold Spring Beef Farm in Fayetteville, explained that grass-fed beef works best for his business, but he agreed with McFarland that one is not better than the other.
Consumers can also find the label "antibiotic-free" on beef in the grocery store, which implies that beef without that label has antibiotics present. However, that is not necessarily the case. McFarland noted that all meat in the grocery store is USDA inspected, and random samples of cuts and carcasses are tested for antibiotics. If antibiotics are found in any of the samples, the carcass is destroyed so it never enters the food chain system.
The term "antibiotic-free" is frustrating to Gridley because the label has created an inaccurate perception that beef without the label has antibiotics present. Producers who are certified organic cannot use antibiotics to treat their cattle, and if they do, the beef cannot be sold as organic meat.
To truly know about the beef they are purchasing, Gridley advises consumers to visit local farmers.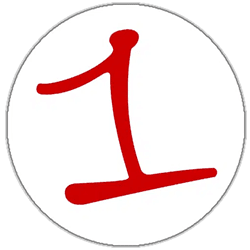 FingerLakes1.com is the region's leading all-digital news publication. The company was founded in 1998 and has been keeping residents informed for more than two decades. Have a lead? Send it to [email protected].