Three emergency medical technicians (EMTs) from the Memphis Fire Department have been terminated from their duties following a departmental investigation into their response to the fatal beating of Tyre Nichols on January 7th. Robert Long, JaMichael Sandridge, and Lt. Michelle Whitaker were found to have violated multiple department protocols and policies in their handling of the patient. The fire department stated that their actions or lack thereof during the incident do not meet the expectations of the department and do not reflect the standard of service provided by the men and women of the Memphis Fire Department.
The fire department was called to the scene of Nichols' traffic stop by the police at 8:31 p.m. due to reports of a person being pepper-sprayed. Long, Sandridge, and Whitaker arrived at the second location ten minutes later and found Nichols leaning against a police vehicle. Long and Sandridge approached the patient, while Whitaker and the driver remained in the vehicle.
The departmental investigation concluded that the EMTs responded to the call based on the initial information they received, but failed to conduct an adequate assessment of the patient. An ambulance was called after their initial interaction with Nichols, and an emergency unit arrived at the scene 27 minutes later. The unit initiated care and transported Nichols to the hospital at 9:08 p.m.
Video footage of the incident showed officers using excessive force against Nichols, including pepper spray and physical strikes, before his death three days later. Five police officers involved in the incident were also fired and charged with multiple crimes, including second-degree murder and official misconduct.
The Memphis Fire Department emphasized that their actions in this case do not align with the values and principles they uphold in serving the community. The department remains committed to providing high-quality emergency medical services and maintaining the trust of the community. The termination of the three EMTs serves as a reminder that the department will not tolerate neglect of duty or disregard for protocol and policy.
In light of the recent events, the department will be reviewing their protocols and policies to ensure that similar incidents are prevented in the future. The Memphis Fire Department remains dedicated to providing excellent emergency medical services and ensuring that the trust of the community is upheld.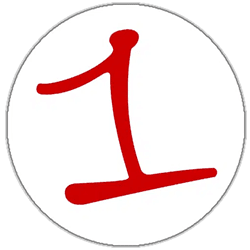 FingerLakes1.com is the region's leading all-digital news publication. The company was founded in 1998 and has been keeping residents informed for more than two decades. Have a lead? Send it to [email protected]