Highway and sanitation officials have forced key last-minute amendments to a law originally crafted to help American Rock Salt Co. and Cargill Inc. protect their hold on hundreds of millions of dollars in state road salt contracts.
Gov. Kathy Hochul signed the Buy American Salt Act on Dec. 22, ostensibly to prevent suppliers of cheap foreign salt from winning contracts at the expense of jobs at two upstate salt mines.
But Hochul's approval included the stipulation that the newly-seated 2023 Legislature make changes demanded by a group of state highways superintendents and New York City's Sanitation chief, Jessica Tisch.
"I am all for buying American salt, but not if it comes at the cost of paralyzing American cities during snowstorms," Tisch told CBS News early last month. She said the bill could add $5 million to $10 million to New York City's salt bill, and she urged Hochul to veto it.
But two weeks later, Tisch was on board. Hochul's press release announcing the bill signing quoted Tisch saying: "I'm grateful to Gov. Hochul for ensuring New York City has the flexibility to purchase the salt needed to keep our roads safe and clear every winter."
Tisch is the daughter of James Tisch, CEO of the Loews Corp., a family-controlled real estate conglomerate. At least four Tisch family members contributed $50,000 or more to Hochul's 2022 election campaign.
For six of the past seven years, New York has applied more rock salt to its highways than any other state. Most of that salt comes from American Rock Salt's mine in Livingston County, which employs about 350, and Cargill's mine under Lake Cayuga in Tompkins County, which employs about 230.
Since 2010, American Rock Salt has landed roughly $850 million in state road salt contracts, while Cargill has secured about $790 million.
While New York City imports most of its salt by barge from Chile, those two mines have long been the primary suppliers for most upstate highway departments, according to Andrew Avery, public works commissioner of Chemung County and president of the state County Highway Superintendents Association.
Like Tisch, the association had urged Hochul to veto the Buy American Salt Act before the pending amendments led them to become supporters of the law.
Avery said county highway departments seek reliable supplies of salt at a reasonable price — neither of which is guaranteed.
"Our salt in Chemung County is $65.50 a ton, plus a fuel surcharge, which was added last year," Avery said. "Seven to 10 years ago, we were at $35-39 a ton….Some (counties) are now paying $90 a ton.
"You want to make sure you have competition and the ability to get salt in a timely manner. Our whole focus is driver safety. You want everyone to get home safely at night."
American Rock Salt's focus has been on keeping the state contracts that allow it to keep its mine fully staffed. It has taken a more public role than Cargill in crafting the legislation.
The bill's official "justification" statement, included a reference to the company's loss of a key contract to a foreign competitor: "Competition with foreign salt operations has recently harmed each mine. For example, in 2019, a mine near Rochester (American Rock Salt) laid off 260 employees when non-U.S. companies were awarded over $18.8 million in state contracts…"
In an interview Thursday, Joe Bucci Jr., environmental and safety manager at American Rock Salt, said the company had lost bids to foreign competitors "by a few cents per ton."
A 2021 version of the Buy American Salt bill barred foreign suppliers from state salt contracts unless they bid at least 25 percent below the lowest U.S. supplier's bid. That version passed both houses of the state Legislature.
An amended version of the bill earlier this year replaced the 25 percent provision with the vague term "unreasonable costs," but that did little to quell opposition.
In response, Avery wrote a July 5, 2022 letter on behalf of the highway association that urged Hochul to veto the bill on the grounds that "…the state or municipality can only award a bid for salt from a foreign competition if it is determined that using salt mined in the U.S. does not 'result in unreasonable costs' or if domestic salt 'cannot be produced in sufficient and reasonable quantities.'"
Avery's letter noted that the bill didn't specify how or by whom those judgements were to be made, exposing buyers to litigation.
However, the highway association and other opponents were finally satisfied after Hochul agreed in late December to require a 2023 Chapter Amendment to the law stating that a state agency may award a contract to an American salt mine if its bid is within 10 percent of a lower foreign bid.
Avery said Wednesday that the 2023 Legislature had not yet acted on the Chapter Amendment but that he expected action soon.
Bucci said American Rock Salt was satisfied with the latest amendments to the law.
"It just provides a local government an option," he said. "There's no mandate, no percentage preference, no prohibition on imported salt or tariff of anything like that.
"All it does is give local governments the opportunity to look at other economic benefits of going with American-mined salt."
Bucci noted that Ohio law requires a salt purchaser to take a higher American-mined salt bid if it is within 6 percent of a lower foreign bid.
That law benefits Cargill's salt mine in Cleveland, as well as a mine in Fairport run by Morton. The Ohio mines are options for New York road salt buyers, as are foreign suppliers from Canada, Chile, Egypt and Morocco, Bucci said.
Bucci said the law probably will not boost his company's chances of winning a New York City salt contract because transportation logistics are still challenging. "If anything, it will help protect our current market and the current number of employees we have," he said.
In touting the law, Hochul also stressed the upstate jobs it will safeguard.
"By allowing local governments to support U.S. mines, this new law will help grow New York's economy while protecting jobs in upstate communities," she said
But the bill does not address either of two major environmental concerns with mining rock salt for use as a road deicer:
— The state's aggressive application of salt to deice highways has severe environmental consequences to private water wells and state waterways. Two years ago, former Gov. Andrew Cuomo signed a law that created a "salt reduction task force" to analyze the harms salt spreading on state highways has done within the 6-million-acre Adirondack State Park.
— Independent geologists have repeatedly warned that Cargill's Cayuga mine, in particular, poses serious risks of roof collapse and/or mine flooding. A major accident could jeopardize the lake as a drinking water source for tens of thousands of people.
Lawyers representing both the Cuomo and Hochul administrations have argued in court against public appeals for an environmental impact statement that analyzes the geologic risks at the Cayuga mine.
In 2016, the Cuomo Administration awarded Cargill a controversial $2 million state grant to help finance a new mine shaft needed to extend the life of the Cayuga mine, over objections from Ithaca residents like Deborah Dawson.
On Dec. 6, 2016, Dawson wrote Howard Zemsky, president of the Empire State Development Corp.: "So I implore you: before you commit public funds to this project, please require Cargill to prepare an EIS and a design justification for its expanded mining operation under Cayuga Lake."
Her plea may have come too late. Two days later, Cuomo announced the $2 million grant from ESDC.
Cargill had originally sought $8 million in funds from state taxpayers, but later reduced its request to $5 million. In its application for the grant money, the company projected that the mine shaft project would retain 202 mining jobs and create four new ones.
Cargill did not respond to an email request for comment on the Buy American Salt law or the company's role, if any, in obtaining its passage.
---
---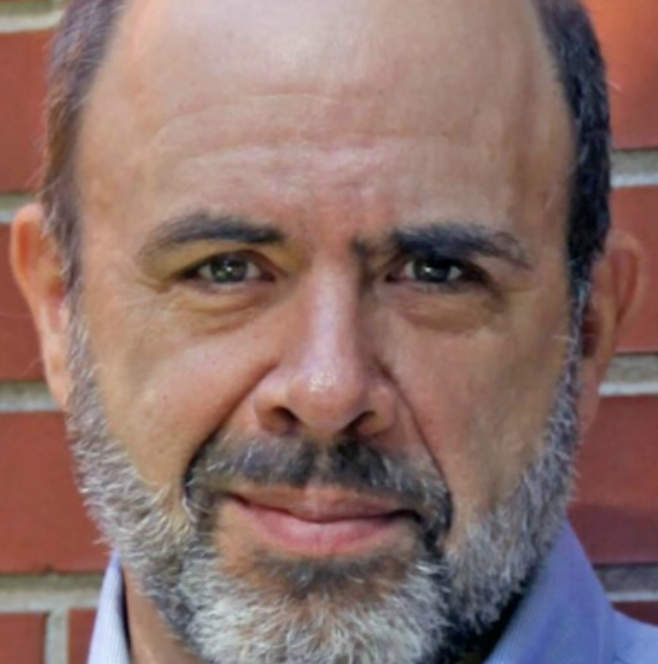 Peter is a three-time Pulitzer nominated reporter covering environmental issues through his first-of-its-kind digital publication The Water Front. He's won an array of Associated Press, UPI, and Society of Professional Journalist awards. His reporting on environmental issues continues to be featured in prominent New York publications and is available on FingerLakes1.com through an exclusive content partnership. Have a question or lead? Send it to [email protected].