Students enrolled at Cazenovia College will have to find somewhere new to go by next fall.
Cazenovia College announced on Wednesday that it would be shutting down permanently after the 2022-23 academic year.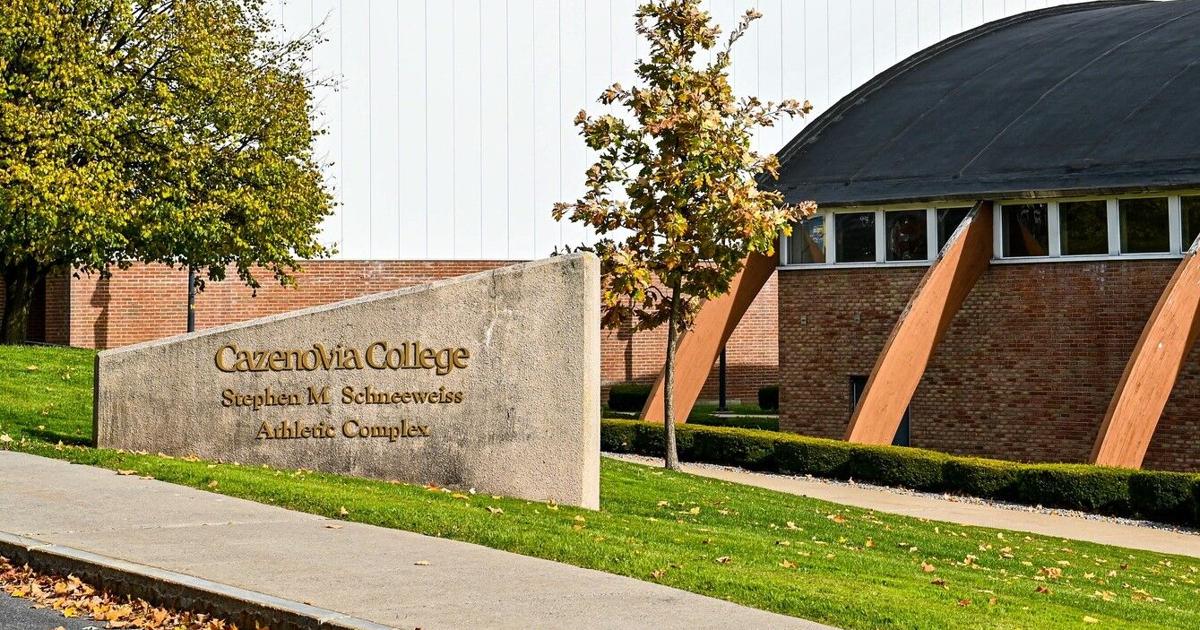 The College said in a statement that it's working toward closure at the end of this academic year, and that events and classes would take place normally this spring.
"Cazenovia College has survived through many difficult and challenging times – the Great Depression, World War II, a major campus fire in 1959, and more, but the current financial challenges are more than the College can overcome," officials said in a statement. "The business realities that led to this extremely difficult decision were accelerated by the global pandemic and skyrocketing inflation. The population of college-aged individuals has been and continues to shrink making it hard for small private colleges like Cazenovia to maintain enrollment levels."
Officials said enrollment has declined by 40%.
They added that the pandemic impacted recruitment and fundraising efforts, while increasing the economic burden for colleges like Cazenovia. "Large investments were made in technology and campus safety measures while enrollment dropped with students choosing to postpone college or take a leave of absence, which negatively impacted the College's financial situation," officials continued. "Lastly, the recent uncertainty in the bond and stock markets made it exceedingly difficult to refinance the bond debt which came due in September. Being a small college without a large endowment has made the College's challenges formidable."
What happens next for students?
The College released the following information in Q&A format for students. Faculty had a separate Q&A portal, which can be found here.
Will eligible seniors be able to participate in commencement this spring?
Yes, we will hold graduation for seniors on May 13, 2023 as planned.
Should I look to transfer schools for the spring 2023 semester?
By staying enrolled at Cazenovia, you will have the opportunity to work with your advisor during the spring semester on transfer options for fall 2023. The College has entered into agreements with other higher education institutions that will provide pathways for you to continue your studies beginning with the Fall 2023 semester. The agreements maximize credit transfers, optimize financial aid packages and allow students to pursue a transfer thoughtfully. Should students select to transfer prior to going through the teach-out programs, there is no assurance on the number of credits accepted, or the transference of their financial aid package. Please discuss with your advisor or program director the best options for you to successfully complete your degree.
What will happen when the College does close?
It is Cazenovia College's responsibility to provide a teach-out transfer agreement for as many programs as possible. No student is obligated to enroll at one of the institutions with which Cazenovia has made teach-out agreements.
Teach-out agreements that Cazenovia College has signed with teach-out partner institutions may offer incentives to finishing degrees with maximizing credits and keeping costs as close to your financial aid package that you presently have. If you are getting close to finishing your degree, you may also have the opportunity to complete your degree through Cazenovia College by taking online or in-person classes at other institutions.
Since Cazenovia College is closing, do I have to pay any balance owed on my account at the College?
Yes, if you still owe tuition, fees, room or board for any period through the Spring 2023 semester, you are responsible for paying your bill at Cazenovia College. For questions about your account with the College, please contact [email protected].
What happens to any scholarships I have?
If it is a scholarship from Cazenovia College, it will vary depending on the nature of your scholarship. This will be discussed when you meet with Financial Aid.
I have federal student loans, what happens next?
There are many considerations involving student loans if a student's school closes before they complete their degree. It is important to know about all of your student loans, including your loan debt, which schools the loans were borrowed from, and who your current loan servicer is (the agency that is responsible for collecting payments on your loans).
You can find all your federal student loan information by accessing the National Student Loan Data System (NSLDS) here. You can access the site using your Federal Student Aid (FSA) User ID and qualifying personal identification information.
Since Cazenovia College is closing, do I have to repay the loans I borrowed while attending the College?
There are many different criteria including if you transfer credits to another school to complete your degree, and if you were enrolled at the closed school within 120 days of its closure. The following link to the federal student aid site has information for students. It answers many different questions a student may have: Welcome | Federal Student Aid
How do I discharge my student loans since Cazenovia College is closing?
Loan discharge is the removal of your obligation to repay your loan under certain circumstances. There are certain eligibility requirements to qualify for a closed school loan discharge, you must apply. For more information visit Welcome | Federal Student Aid.
Does the College's closing impact student athletes' NCAA eligibility?
Eligibility rules remain the same whether a school has closed, or the student is transferring for their own reasons. In the worst-case scenario, if a school closed in-season, the athletes in season would receive a transfer exception.
The College participates, as all NCAA schools do, in the transfer portal for athletes. Our staff will help any student-athlete, regardless of the College's status, with the transfer process. The NCAA has organized the transfer process to ensure confidentiality and ease of communication. The student-athlete completes the forms needed and our staff enters them into the transfer portal. This gives coaches from anywhere the opportunity to review the student records and profile and reach out to them. Being in the transfer portal gives other coaches permission to contact.
What will happen to my student records?
Arrangements are being made for housing student records after the College closes. Information will be provided at a later date.
How long will I be able to maintain my Cazenovia email address? Can I still use software like Adobe that has been supplied by the College?
Your Cazenovia email accounts will be active while you are still a student and until the College closes. After that date you will no longer be able to access email or utilize any software associated with the College.
As a student, how will I receive my tax information (W2,1098-T)?
Tax information will be mailed to students per the address on record by January 31, 2024.
Will my Cazenovia College degree still be considered valid after the College closes?
Yes. Middle States accredits Cazenovia College, and employers and other colleges/universities will recognize your degree as a valid degree with full accreditation.
Will there be Covid requirements related to the teach-out agreements?
Students will be required to follow Covid requirements of the transfer institutions.
I'm a HEOP, TRIO/Reach student, do I get to maintain that at a new school?
Many of the colleges and universities have teach-out agreements that will accept HEOP or TRIO students, depending on availability. Any place that you are considering transferring to will be able to provide you with more detailed information on maintaining status as an HEOP or TRIO student.
What if I need a transcript after the College closes?
Cazenovia College has authorized the National Student Clearinghouse to provide 24/7 online transcript ordering and delivery of official transcripts. There is a nominal fee and delivery choices when using the online ordering service. To order an official transcript(s), login to the National Student Clearinghouse secure site. The site will walk you through placing your order, including delivery options and fees.
What happens to the Police Academy and Graduate Programs which run into the summer months?
The Police Academy and Master's in Clinical Mental Health Counseling will both complete their semester for this academic year.