The state's new cryptocurrency law won't impede either of New York's two fossil fuel-powered Bitcoin mining operations, but it is expected to shine a light on how severely the industry's power usage undercuts the state's climate goals.
And national environmental advocates tout it as a model for other states as they address greenhouse gas emissions and other environmental problems stemming from cryptomining.
"We are going to promote this far and wide," said Eric Weltman of Washington, D.C.-based Food and Water Watch. "We have every hope this victory is recognized, understood and emulated in other states across the country."
In recent weeks, reports by the White House and environmental groups have underscored crypto mining's massive energy demands and the greenhouse gas emissions that result.
The New York bill, signed into law last week by Gov. Kathy Hochul, imposes a two-year moratorium on new or renewed air permits for fossil fuel power plants that operate as proof-of-work cryptocurrency mining facilities.
Because it is not retroactive, the law has no effect on Greenidge Generation in Dresden or Digihost in North Tonawanda. Rather, it blocks others from copying their business plan.
Although several dozen mothballed power plants in New York could be revived into Bitcoin mining operations, new copycats would be highly unlikely under current dismal market conditions with or without a moratorium.
The law's other main provision could prove far more consequential.
It requires the state Department of Environmental Conservation to prepare a generic environmental impact statement that catalogues all significant cryptomining operations in the state. It will detail their power usage and resulting greenhouse gas emissions.
The DEC will also analyze on how emissions traceable to crypto mining undercut the state's mandated 40 percent reduction in GHG emissions by 2030.
Hochul recently vetoed a separate bill that would have created a task force made up of political appointees to study cryptomining.
Assembly Member Anna Kelles (D-Ithaca), sponsor of the moratorium bill, said the DEC study is far better because the agency has more expertise and it uses a process that involves the public.
"A task force would not have required any public interaction," she said. "This GEIS will be closely followed by the scientists, just like the GEIS for fracking."
The agency prepared an exhaustive environmental impact statement for high-volume hydrofracking that analyzed the health and environmental risks of that fossil fuel drilling practice. The findings became the basis for former Gov. Andrew Cuomo's 2014 state order banning fracking in New York. That ban was later codified in law.
"The DEC has a really good track record … a very capable staff," Liz Moran, state policy advocate for the non-profit law group Earthjustice, said during a virtual press conference Monday.
Moran and the other environmental advocates who participated praised Hochul for signing the Kelles bill, which had passed both chambers of the Legislature months ago. Several urged her to take the additional step of ordering an immediate shutdown of both Greenidge and Digihost, which operates at a power plant owned by Fortistar.
But any shutdown order would likely be followed by lengthy legal appeals process, including a review of the impact on the electric grid.
Greenidge is currently appealing the DEC's decision in June to deny the the renewal of the Dresden plant's air emissions permit.
Meanwhile, the plant continues to mine Bitcoin and pollute the air and water, said Yvonne Taylor, co-founder of Seneca Lake Guardian. The plant emits an estimated 1 million tons of greenhouse gases annually. And it has used a special waiver to discharge massive quantities of hot water that warms Seneca Lake beyond state limits.
"This is in an area where our driving economic engine is agriculture and tourism, which rely heavily on clean air and clean water for survival," Taylor said.
"And this (ag-tourism) industry supports 60,000 jobs and generates over $3 billion in the state economy each year. All this is being threatened by a flailing, tanking industry."
In contrast, she said, Greenidge employs about 48 people — roughly the same as a typical McDonald's franchise.
And as a group, Bitcoin miners have had a miserable year financially, as the market price of Bitcoin has tumbled. Since January 1, shares of Greenidge have fallen 96 percent, while Digihost shares are down 87 percent.
Even so, Digihost has plans to acquire the Fortistar plant, potentially boosting its GHG emissions even further, said Deborah Gondek of the North Tonawanda Climate Smart Task Force. The plant is near a residential neighborhood where many have complained of noise and vibration.
"Unfortunately (the moratorium bill) didn't happen soon enough to stop a fossil fuel peaker plant in our city to be used to power cryptocurrency mining," Gondek said. "We are fed up with the energy-intensive Bitcoin operation spewing greenhouse gases and cancelling out all the hard work and actions we've taken."
The Kelles bill drew well-financed opposition from industry groups like Rochester-based Foundry Digital and the Blockchain Association.
"The end goal really is, I think, to eliminate crypto mining in the state," John Olsen of the Blockchain Association told NY Focus in October.
But Kelles insisted that her bill was narrowly drawn to distinguish between types of cryptocurrency transaction validation systems, which have vastly different energy requirements.
Bitcoin, the leading cryptocurrency, relies on a system called "proof-of-work," which requires thousands of power-hungry computer "rigs" to compete to solve complex problems.
Bitcoin's main competitor, Ethereum, recently converted to an alternate validation system known as "proof-of-stake," which demands far less energy.
The moratorium does't apply to proof-of-stake operations. Likewise, any proof-of-stake operation would be responsible for far less greenhouse gas emissions than a typical proof-of-work facility.
---
---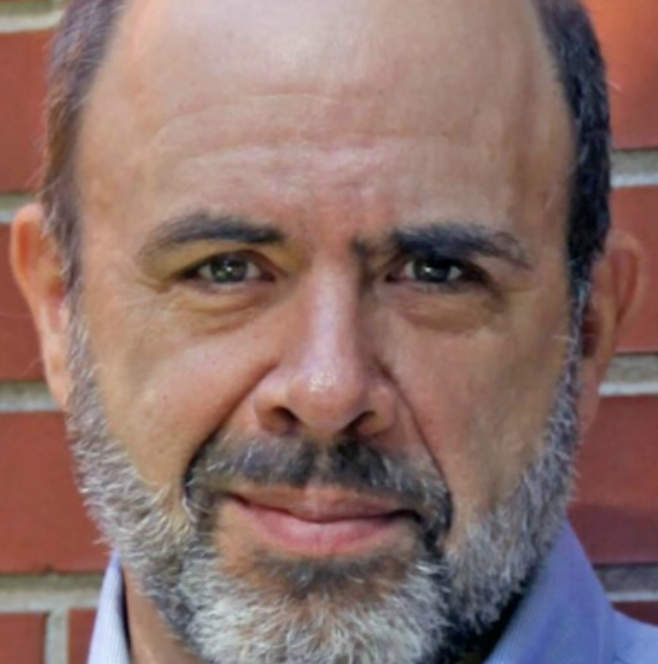 Peter is a three-time Pulitzer nominated reporter covering environmental issues through his first-of-its-kind digital publication The Water Front. He's won an array of Associated Press, UPI, and Society of Professional Journalist awards. His reporting on environmental issues continues to be featured in prominent New York publications and is available on FingerLakes1.com through an exclusive content partnership. Have a question or lead? Send it to [email protected].