A local event organized by Ray Ciancaglini raised $10,000 for the Geneva Volunteer Fire Department.
Accepting the donation from Ciancaglini, who is the founder of The Second Impact, were Geneva Fire Chief Del Parrotta and Rob Patnesky, Treasurer of the Geneva Volunteer Fire Department.
Ciancaglini has been battling Parkinson's Syndrome and Dementia Pugilistica for many years as a direct result of numerous untreated concussions he suffered during his boxing career. 
He started The Second Impact organization is to tell his story of the mistakes he made not properly addressing concussions and the lifelong consequences he suffered as a result. The organization's goal is to raise awareness, offer support and encourage being honest about concussion symptoms.
"I have raised funds for autism and traumatic brain injury with children, mostly in bigger cities away from here," said Ciancaglini. "Then I said, my gosh, why don't I do one of these in my home town, they could use it. Wow. It was an easy sell. There is a lot of support and admiration for the fire department and it certainly showed with the donations and at the banquet. It was overwhelming."
Chief Parrotta said the event was unexpected. "You don't see that every day. You don't see someone come in and say I want to help you out. I met Ray this summer and he came down the next day and said were going to do something for the fire department."
Ciancaglini and The Second Impact sponsored a Role Model Night last summer at McDonough Park. Ciancaglini said the support from the police, firemen, National Guard and EMTs was phenomenal. "And I said well, that's where the hearts are, we're definitely going to do something."
The Second Impact is also planning a benefit dinner for the Geneva Police Department on Dec. 1 at Ventosa Vineyards. Both dinners for the police and firemen will become annual events.
Ciancaglini has lectured at the fire department on concussions, mental health, and overall physical fitness. "There are so many different ways Ray has helped out the fire department in the three months I have known him," Parrotta said. "It's overwhelming.
"Ray told me, 'If we don't raise a single dime,' and he knew that wasn't going to happen, 'your guys are going to feel appreciated. The fire department is going to feel appreciated. They're going to know there are people out there who actually do support them and that was the response.' "
Ciancaglini said ne never encountered a negative business when he went around the city for donations. He said the support for the dinner was great and he especially thanked Duane Reeder, owner of the Belhurst, for his support.
Parrotta observed that firefighters and boxers share the same grit and determination. "The firefighter is the person up at 2 in the morning fighting a fire in adverse weather conditions. You can't quit. Same thing in the boxing ring. You can't quit in the first round, the second round … It's just perseverance."
---
---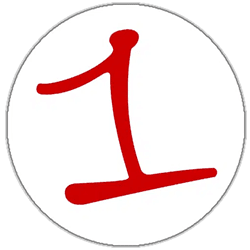 FingerLakes1.com is the region's leading all-digital news publication. The company was founded in 1998 and has been keeping residents informed for more than two decades. Have a lead? Send it to [email protected].