The New York State Legislature early today passed a two-year moratorium on certain cryptocurrency mining that would halt permits to convert old fossil-fuel power plants into crypto operations.
The bill (A7389/S6486) had been considered "dead" as recently as noon yesterday due to intense industry lobbying, but the Senate unexpectedly put it to a vote in the wee hours of the morning and it passed.
The measure doesn't directly affect Greenidge Generation's controversial Bitcoin mining plant on Seneca Lake. But it was written to prevent others from copying the Dresden plant's use of "behind-the-meter" energy — generated on-site by burning natural gas — to power thousands of energy-hungry computer servers that earn Bitcoin tokens.
If signed into law by Gov. Kathy Hochul, it would be the nation's first crypto mining regulation bill — and a possible model for other states.
The bill is quite limited in scope, according to its main sponsor, Assemblymember Anna Kelles (D-Ithaca).
Of her bill that she said "rose from the graveyard," Kelles said:
"This is a power plant bill. It says we will not for the next two years allow cryptocurrency mining companies to purchase power plants that use fossil fuels for cryptocurrency mining."
She noted that it does not interfere with crypto mining that is plugged directly into the grid, or mining that is powered by renewable energy, or small-scale mining by individuals. And it only applies to a cryptocurrency validation method known as "proof-of-work," the energy-intensive process Bitcoin relies on.
However, the bill does require the state Department of Environmental Conservation to conduct a generic environmental impact statement that will evaluate the crypto industry in New York, particularly its impact on the state's ability to meet the greenhouse gas emissions targets in its 2019 climate law.
The goal will be to answer questions such as: How many crypto operations are there in the state? Where are they? How much energy do they use and how much greenhouse gases to they create?
"The crypto industry spent $1.2 million dollars on lobbying (against the bill), and they lost," Yvonne Taylor, vice president of Seneca Lake Guardian, said during a celebratory ZOOM conference this afternoon. "Now it's up to Gov. Hochul to stand with New Yorkers, not outside speculators, and sign this bill into law."
While Greenidge is not directly affected by the Kelles bill, that pathbreaking crypto mining operation faces another challenge: winning renewal of its Title V air permit, which expired in September.
DEC Commissioner Basil Seggos has stated that Greenidge has not shown compliance with the state's 2019 Community Leadership and Climate Protection Act. Even so, the agency has twice postponed a final ruling on the company's renewal application.
Its latest self-imposed deadline is June 30, two days after Gov. Hochul competes in a Democratic primary she needs to win in order to vie for reelection in November.
The Kelles bill had passed the Assembly in April before hitting a roadblock in the Senate's Environmental Conservation Committee, which is chaired by Sen. Todd Kamisky (D-Nassau County).
"The idea of saying no more crypto mining in New York, I think would be a catastrophe," Kaminsky told Politico in January. He had said the state should avoid being seen as "slapping down an industry it no longer wants."
But the bill's top Senate sponsor, Sen. Kevin Parker (D-Brooklyn), chair of the Senate Energy and Telecommunications Committee, apparently won the argument to bring the bill up for a Senate vote on the final day of the legislative session. (The Legislature was due to finish yesterday, but continued to work today.)
Kaminsky's concerns about the Kelles bill synched with industry arguments against it. For example, groups like Foundry in Rochester asserted that jobs and economic development were at stake.
Foundry has claimed it has data showing that New York's share of the nation's Bitcoin mining has recently dropped from 20 percent to 10 percent, as crypto miners look for states with more friendly regulation.
Meanwhile, The New York Times reported that Hochul two weeks ago touted a Bitcoin mining operation in Massena — one of the world's largest — as a potential job creation bonanza.
Those supportive words came one day after the governor received a $40,000 campaign contribution from Ashton Soniat, chairman and CEO of Coinmint, which operates the Massena facility.
Several years ago, senior Greenidge officials contributed more than $100,000 to former Gov. Andrew Cuomo while they were seeking relaxed regulatory treatment for their planned restart of the Dresden power plant. The one a series of major concessions that triggered lawsuits, which were unsuccessful.
Greenidge officials have announced plans to acquire several thousand new Bitcoin mining machines, which could be installed either at the Dresden plant — if they win a new air permit — or at a new plant in South Carolina if the lose.
While the price of Bitcoin dipped 2.3 percent today, Greenidge's share price was down nearly 8 percent, to $4.28, near its all-time low.
---
---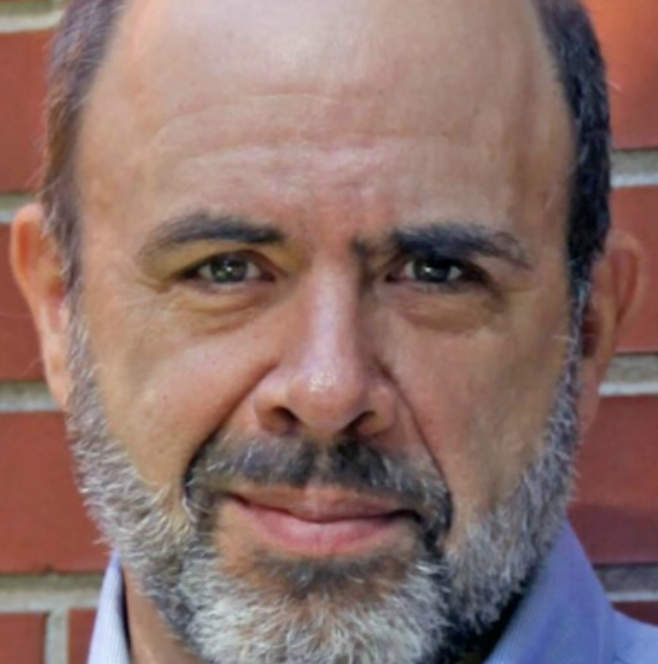 Peter is a three-time Pulitzer nominated reporter covering environmental issues through his first-of-its-kind digital publication The Water Front. He's won an array of Associated Press, UPI, and Society of Professional Journalist awards. His reporting on environmental issues continues to be featured in prominent New York publications and is available on FingerLakes1.com through an exclusive content partnership. Have a question or lead? Send it to [email protected].