The White House is denying reports that President Joe Biden is leaning toward canceling $10,000 in student loans per borrower.
That news comes after days of reporting from around the U.S. and in Washington, D.C. that Biden is about to cave to progressive pressure to forgive large chunks of student debt.
"No decisions have been made yet. But as a reminder, no one has been required to pay a single dime of student loans since the president took office," a spokesperson for the Biden Administration told Reuters.
What were the specifics of that alleged White House plan?
There would be a $150,000 annual earning cap on student loan forgiveness. For married couples who file jointly the income threshold would be $300,000.
The plan would include $10,000 worth of student loan forgiveness, which would cancel a big chunk of debt.
In it's denial the White House said that the administration has already provided over $18 billion in debt relief, which benefited more than 750,000 borrowers.
Who disagrees on student loan relief?
Conventional wisdom would suggest student loan relief would be a flashpoint between those with- and without college degrees. However, new polling shows that is not the case.
Generationally there is a divide on student debt relief.
At this point, 49% of Americans think the US government is doing too little to fix the student debt crisis. A poll conducted SSRS showed that 24% believe too much is being done.
Between 56-69% of left-leaning Americans believe that not enough is being done on student loan debt, but just 35% of right-leaning Americans feel that way. Younger people feel overwhelmingly stronger about student debt relief than older Americans, too.
Why are federal student loan interest rates going up then?
This fall student loan interest rates are going to be nearly-twice what they were in 2020-21. Student borrowers are going to be hit with another dramatic increase, bringing the rate to 4.99%.
In 2020, the rate was 2.75%. In 2021 it jumped to 3.73%. Now, the 2022-23 academic year will see interest rates of basically 5%.
Graduate and parental loan rates will also be increasing. The 2022-23 academic year will see 6.54% and 7.54% rates for graduate direct loans and parent PLUS loans respectively.
Here's the breakdown for 2022-23:
Undergraduate direct loan
– 3.73%.
– 4.99%.
Graduate direct loan
– 5.28%.
– 6.54%.
PLUS loan
– 6.28%.
– 7.54%.
How much more will that cost the average borrower?
According to the latest available data, the average PLUS loan in 2019 was for $14,000. By the end of that loan term at the new rates, borrowers would end up paying approximately $20,000.
That's a significant increase over rates that were approximately 50% less two years ago.
College loan experts say planning will be crucial for all students this summer and fall.
---
---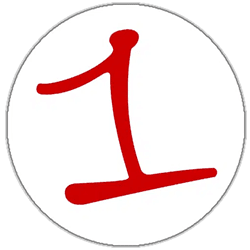 FingerLakes1.com is the region's leading all-digital news publication. The company was founded in 1998 and has been keeping residents informed for more than two decades. Have a lead? Send it to [email protected].