Rabies is a viral disease present in saliva and nervous tissue of an infected animal that attacks the central nervous system of humans, including the brain and spinal cord. People can contract rabies if they are bitten by a rabid animal or if saliva from a rabid animal enters an open cut or get into your eyes, nose or mouth. Rabies is almost always fatal once symptoms appear.
Livingston County had past confirmed rabies in raccoons, bats, cats, foxes, skunks, woodchucks and even cows. With warm weather approaching, the potential for contact with wildlife increases. The Livingston County Department of Health urges residents to be aware of the danger of rabies and follow these guidelines to protect themselves:
• If you are bitten by an animal, immediately wash the wound with soap and water, seek medical attention, and report the incident to the Livingston County Department of Health.
• Avoid contact with any wild or stray animal. Be suspicious of wild animals that are unusually tame or aggressive, especially those that attack your pets. Do not attract raccoons, stray dogs, stray cats or other wild animals to your yard by feeding them.
• Teach children not to touch any animal they do not know and to tell an adult immediately if they are bitten by an animal.
• By law, all dogs, cats, and ferrets must be vaccinated against rabies. Make sure horses and valuable livestock are also up-to-date on rabies vaccinations.
• Keep family pets indoors at night. Don't leave them outside unattended or let them roam free.
• Wear thick gloves when handling pets after any involvement with suspected rabid wild animals. Bathe pets after wildlife encounters using rubber gloves.
• If a bat is found in your home or cabin, do not let it go. Isolate it in a single room and contact the Livingston County Department of Health to discuss the potential for exposure. In some cases the bat can be tested for rabies. Immediately report any possible contact with bats, especially contact with sleeping persons, unattended children, or individuals with impairments.
For more information about rabies or our upcoming rabies clinics, please contact the Livingston County Department of Health at 585-243-7280 or visit the website.
---
---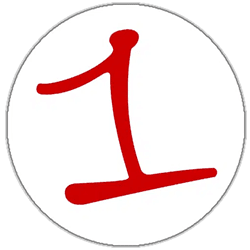 FingerLakes1.com is the region's leading all-digital news publication. The company was founded in 1998 and has been keeping residents informed for more than two decades. Have a lead? Send it to [email protected].