Gov. Kathy Hochul has a clear legal path to establish a moratorium on permits for cryptocurrency mining operations like Greenidge Generation's plant in Dresden, according to a report issued today by Columbia Law School's Sabin Center for Climate Change Law.
Hochul could simply follow the 2010 precedent set by then-governor David Patterson in addressing high-volume hydrofracking, the report's author, Jacob Elkin, wrote.
Patterson ordered a moratorium on fracking permits, pending the completion of a generic environmental impact statement for the gas drilling industry under the supervision of the state Department of Environmental Conservation.
A similar moratorium for the crypto industry, Elkin said, "would support pausing new permits and permit renewals for cryptocurrency facilities pending the development of a GEIS."
The Sabin Center paper comes just 10 days before the DEC's deadline to rule on Greenidge's application to renew its Title V air permit.
"This decision is a crucial test for Gov. Hochul's commitment to New York's climate law," said Eric Weltman of Food and Water Watch.
When Greenidge applied for its air permit six years ago, it never mentioned plans to convert from a plant that supplied power intermittently to the electric grid to a full-time cryptocurrency mining operation that creates far more greenhouse gasses.
Then in 2019, the legislature passed the Climate Leadership and Community Protection Act, which requires the state to cut ghg emissions by 40 percent by 2030 (from a 1990 base) and to make even deeper cuts after that.
Greenidge now operates under an air permit that expired in September. That permit allows it to emit 641,878 tons of ghg emissions a year.
While the company isn't seeking to raise that limit in the renewal application, it acknowledged in August that its annual emissions totaled 1.05 million tons — even before its rapid buildup of Bitcoin mining machines in recent months.
Under a loophole in state energy law, Greenidge uses "behind-the-meter" energy it generates from burning fracked gas imported from Pennsylvania to power specially designed computer "rigs."
Using an energy-intensive process nicknamed "proof-of-work," those rigs validate blockchain transactions and earn Bitcoin profits for Greenidge.
Environmental groups have voiced concern that other old, inefficient power plants could copy Greenidge's formula, sending state ghg totals soaring. New York is already home to roughly 20 percent of U.S. cryptocurrency mining operations.
"If a gap in regulation for behind-the-meter, proof-of-work cryptocurrency operations is not closed by Gov. Hochul, that kind of digital partnership could soon be an integral part of every power plant operating in New York," said Roger Downs of the Sierra Club's Atlantic Chapter.
That proliferation would derail the state's ability to meet its ghg reduction goals under CLCPA, he added.
Other environmental activists agreed.
"There's a real risk that NY's ambitious climate mandates will suffer death by a thousand cuts," said Russ Haven, general council of New York Public Interest Research Group. "Every harebrained, energy-hogging idea that has a deep-pocketed constituency will collectively push us dangerously off course."
Liz Moran, New York public policy advocate for EarthJustice, said that by imposing a moratorium, Hochul could help the state avoid playing crypto "whack-a-mole."
Asked for comment on the Sabin report, a spokesperson for Hochul emailed: ""Governor Hochul is taking bold, nation-leading actions to confront climate change head-on, and the state is actively reviewing proposals regarding the role of cryptocurrency mining in New York's energy landscape, especially in light of the Climate Leadership and Community Protection Act."
The Hochul Administration was initially expected to decide on Greenidge's air permit application by the end of January. But the DEC postponed the ruling for two months in order to review public comments, the agency said.
That gave Greenidge the opportunity to rapidly install more mining rigs. The company had 17,300 working at yearend, and it has told investors it planned to have 32,000 running by the end of 2022.
However, if the DEC denies the air permit, "I think there is a strong case Greenidge will have to shut down their crypto facility or find alternative sources of energy for it," Downs said.
Dale Irwin, manager of the Greenidge Generation plant, did not respond to an email seeking comment.
Joseph Campbell, president of Seneca Lake Guardian, said the mining rigs could be loaded onto trucks and shipped to another Bitcoin mining site, perhaps the one Greenidge is establishing in South Carolina. SLG had asked the Sabin Center to prepare the analysis, and it sponsored a Zoom conference call this morning to discuss it with environmental activists.
Elkin, author of the report, said Greenidge knew the risks when it continued to invest in new mining rigs even as the plant's soaring emissions ran counter to CLCPA mandates.
Elkin is a postdoctorate research scholar at Columbia Law School. He notes that his paper — an academic study, not legal advice — is the responsibility of the Sabin Center and does not reflect the views of the law school or Columbia University.
In his paper, Elkin argued that a moratorium coupled with a DEC-supervised generic environmental impact statement for the crypto mining industry would be sufficient to block Greenidge's bid for a renewed air permit.
While renewal applications are often routine, Elkin noted that the Greenidge had significantly altered its operations and that the state had changed the legal landscape with CLCPA.
"In cases such as this," Elkin told the Zoom conference, "DEC can treat applications for permit renewals as applications for new permits that require the development of a new EIS, as should be done in this case."
Also, CLCPA requires agencies to determine whether their permitting decisions would interfere with obtaining statewide emissions goals.
For that and other reasons, Elkin said he concluded that potential constitutional challenges to a moratorium were "not particularly strong."
Elkin noted, however, that a crypto moratorium imposed by Hochul would not apply to all crypto mining. "This action would likely only reach mining facilities that are receiving behind-the-meter energy from power plants, rather than those receiving energy from the grid," he wrote.
That category includes Beowulf Energy's Somerset plant on Lake Ontario. A former coal plant, it no longer produces power itself, but instead draws low-cost hydropower from the grid to power its proof-of-work Bitcoin mining operation.
Elkin said the state legislature should consider requiring a permit for all proof-of-work mining. (Other systems for authenticating cryptocurrency transactions, including "proof-of-stake," require far less energy than "proof-of-work," the process relied on by Bitcoin, the leading cryptocurrency.)
Assembly bill A7389, sponsored by Assembly Member Anna Kelles (D-Ithaca), does that. It would establish a two moratorium on proof-of-work crypto and require a full generic environmental impact statement.
The bill is scheduled for consideration tomorrow the Assembly's Environmental Conservation committee earlier this month.
Asked to comment on the Sabin report, the DEC provided the following statement:
"DEC has the legal authority to approve or deny applications for environmental permits based on whether they meet applicable requirements, including under the Climate Leadership and Community Protection Act (CLCPA).
Prior to issuing any permit for a proposed project, DEC needs to ensure compliance with the requirements of New York's CLCPA. There are substantial greenhouse gas (GHG) emissions associated with the Greenidge project. Based on information currently available, the applicant has not demonstrated that the project is consistent with the attainment of statewide GHG emission limits established in the Climate Act, nor has the applicant provided a detailed justification notwithstanding this inconsistency or proposed sufficient alternatives or GHG mitigation measures. As part of the public review, DEC specifically sought public comments on the project's compliance with the Climate Act, including the potential need or justification for the project as well as appropriate GHG mitigation measures.
Greenidge has "not shown compliance" because the air application does not currently meet the requirements of the CLCPA, notably it has not to date shown that it is consistent or would not interfere with the attainment of statewide greenhouse gas emission limits; nor has it provided sufficient justification or identified alternatives or sufficient mitigation.
The public comment period was extended and ended on Nov. 19, 2021. DEC is currently reviewing the approximately 4,000 public comments to determine next steps, including if a hearing would be held to obtain additional input on the air application prior to making a decision."
---
---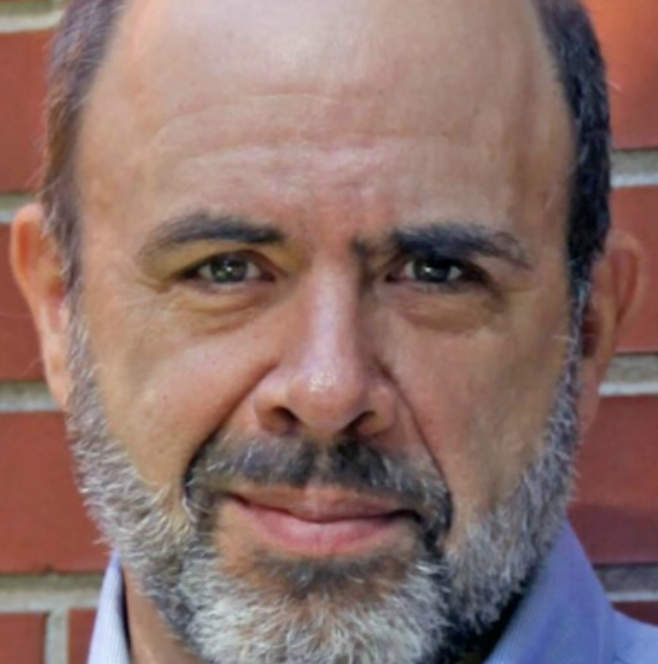 Peter is a three-time Pulitzer nominated reporter covering environmental issues through his first-of-its-kind digital publication The Water Front. He's won an array of Associated Press, UPI, and Society of Professional Journalist awards. His reporting on environmental issues continues to be featured in prominent New York publications and is available on FingerLakes1.com through an exclusive content partnership. Have a question or lead? Send it to [email protected].