Economic recovery in Upstate New York? As inflation hits all-time highs, the latest measurements of economic confidence show a gap between New Yorkers.
New Yorkers feel a little better about the economy than they did a few months ago. That said, data shows that Upstate New Yorkers are not feeling as optimistic as the rest of the state.
Suggested:  If you are a brand new entrepreneur and you are thinking of starting a business in New York, it would be beneficial to learn key details about S Corps in New York, and how S Corp status can benefit your new business venture.
Siena College Research Institute says New York's consumer sentiment report is better than the rest of the U.S.
What is New York's consumer index? Does inflation have a role?
New York's consumer index increased by 1.2%, but has put the state as a whole at 73.1%. The nation's average sits at 67.4%.
"We've been comparing New York to the nation since 1999. Very seldom do we see New York's consumer sentiment index end up being above the nation as a whole. It's surprising, it only happens once in a while, " explained Dr. Don Levy. He's the Director of Siena College Research Institute.
Here's where things get interesting, though.
Upstate New Yorkers feel worse about the economy, as consumer sentiment dropped to an index of 64%. That's a swing of nearly ten percentage points from the state's overall average.
Dr. Levy says it comes down to prices of goods in Upstate communities. "Gasoline and food prices have a very real and psychological impact," he added. "The inflation impact has clearly gotten the attention of folks in Upstate quite specifically."
How much are gas prices impacting Upstate New Yorkers?
Overall, 70% of Upstate New Yorkers say gas prices are having a 'very serious' or 'somewhat serious' impact on their financial well-being. The average price of gas in New York is $3.50.
This isn't the first time gas prices have been that high. Back in 2014 was the last time gas prices were that high. At that point, just 40% of those polled said gas prices were having a financial impact on them.
What else is impacting Upstate New Yorkers?
Food prices. Blamed mostly on the pandemic, supply chain issues, and grocery stores dealing with fallout from a long pandemic, Upstate New Yorkers say they have seen prices increase dramatically.
"People are spending more at the grocery store, families are spending more at the grocery store to feed themselves and their kids. It's hard," explained Shelly James, who spoke with FingerLakes1.com about the Siena Poll. She single mom shared that despite best efforts to keep things moving in the right direction on an individual basis, rising prices have made it difficult. "It's just another challenge. Housing, health care, child care, and now food and gas," she continued. "They're all more expensive. And the last two are like salt on an open wound."
What's the takeaway in Upstate New York to the Siena Poll?
Despite the aforementioned concerns, Upstate New Yorkers are optimistic about the future.
"We are slightly more optimistic about the future if you're in Upstate specifically," Dr. Levy added. "We're beginning to see the chance that we're going to recover yet, we're very much concerned with inflation."
---
---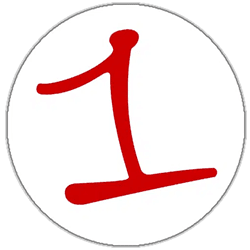 FingerLakes1.com is the region's leading all-digital news publication. The company was founded in 1998 and has been keeping residents informed for more than two decades. Have a lead? Send it to [email protected].