Say no to drugs. That was apparently the message dozens of municipalities in the Finger Lakes and Central New York sent in late-2021 when given the chance to opt-out of the state's recreational marijuana law.
The state has released full-data on the towns and villages across New York who opted out.
Dozens in the Finger Lakes decided against allowing dispensaries or similar type operations in their community. While no community will be able to opt-out of the legal consumption of marijuana- they were able to effectively prevent marijuana-driven businesses from opening up.
Here's a look at the communities who opted-out in the region:
| | |
| --- | --- |
| County | Municipality |
| Cayuga | Town of Brutus |
| Cayuga | Town of Genoa |
| Cayuga | Town of Ira |
| Cayuga | Town of Ledyard |
| Cayuga | Town of Locke |
| Cayuga | Town of Mentz |
| Cayuga | Town of Niles |
| Cayuga | Town of Scipio |
| Cayuga | Town of Sennett |
| Cayuga | Town of Springport |
| Cayuga | Town of Summerhill |
| Cayuga | Town of Venice |
| Cayuga | Village of Fair Haven |
| Cayuga | Village of Aurora, INC. |
| Cayuga | Village of Cato |
| Cayuga | Village of Port Byron |
| Cayuga | Village of Weedsport |
| Cayuga | Town of Fleming |
| Livingston | Town of Conesus |
| Livingston | Town of Geneseo |
| Livingston | Town of North Dansville |
| Livingston | Town of Ossian |
| Livingston | Village of Geneseo |
| Livingston | Village of Nunda |
| Monroe | Town of Chili |
| Monroe | Town of Clarkson |
| Monroe | Town of Gates |
| Monroe | Town of Greece |
| Monroe | Town of Hamlin |
| Monroe | Town of Henrietta |
| Monroe | Town of Mendon |
| Monroe | Town of Ogden |
| Monroe | Town of Parma |
| Monroe | Town of Perinton |
| Monroe | Town of Riga |
| Monroe | Town of Sweden |
| Monroe | Town of Webster |
| Monroe | Village of Churchville |
| Monroe | Village of Hilton |
| Monroe | Village of Scottsville |
| Monroe | Town of Penfield |
| Onondaga | Town Cicero |
| Onondaga | Town of Camillus |
| Onondaga | Town of Elbridge |
| Onondaga | Town of Lysander |
| Onondaga | Town of Onondaga |
| Onondaga | Town of Otisco |
| Onondaga | Town of Pompey |
| Onondaga | Town of Salina |
| Onondaga | Town of Skaneateles |
| Onondaga | Town of Tully |
| Onondaga | Town of Van Buren |
| Onondaga | Village of Fabius |
| Onondaga | Village of Jordan |
| Onondaga | Village of Liverpool |
| Ontario | City of Canandaigua |
| Ontario | Town of Bristol |
| Ontario | Town of Canandaigua |
| Ontario | Town of Farmington |
| Ontario | Town of Hopewell |
| Ontario | Town of Manchester |
| Ontario | Town of Naples |
| Ontario | Town of Richmond |
| Ontario | Town of Victor |
| Ontario | Town of East Bloomfield |
| Ontario | Town of Gorham |
| Ontario | Town of South Bristol |
| Ontario | Town of West Bloomfield |
| Schuyler | Town of Cayuta |
| Schuyler | Town of Tyrone |
| Schuyler | Village of Burdett |
| Schuyler | Village of Montour Falls |
| Schuyler | Village of Odessa |
| Seneca | Town of Covert |
| Seneca | Town of Fayette |
| Seneca | Town of Ovid |
| Seneca | Village of Ovid |
| Steuben | Town Campbell |
| Steuben | Town of Addison |
| Steuben | Town of Caton |
| Steuben | Town of Dansville |
| Steuben | Town of Erwin |
| Steuben | Town of Fremont |
| Steuben | Town of Hartsville |
| Steuben | Town of Hornellsville |
| Steuben | Town of Lindley |
| Steuben | Town of Thurston |
| Steuben | Town of Tuscarora |
| Steuben | Town of Urbana |
| Steuben | Town of Wayne |
| Steuben | Village of Arkport |
| Steuben | Village of Canisteo |
| Steuben | Village of Riverside |
| Steuben | City of Hornell |
| Steuben | Town of Avoca |
| Steuben | Town of Bath |
| Tompkins | Town of Groton |
| Tompkins | Village of Groton |
| Tompkins | Village of Lansing |
| Tompkins | Town of Caroline |
| Wayne | Town of Walworth |
| Yates | Town of Benton |
| Yates | Town of Jerusalem |
| Yates | Town of Potter |
---
---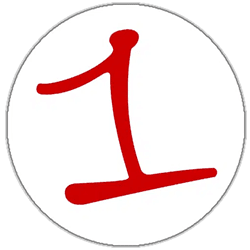 FingerLakes1.com is the region's leading all-digital news publication. The company was founded in 1998 and has been keeping residents informed for more than two decades. Have a lead? Send it to [email protected]