Millions of Social Security recipients are seeing bigger checks already since the COLA increase started.
In 2022, the new monthly average for Social Security checks is $1,657. This means recipients are seeing around $92 more per month.
For those earning the maximum amount in 2022, it has jumped to $4,194 per month.
Anyone with a birthday landing the first through the tenth should have seen their checks on Wednesday, Jan. 12.
The remaining checks will arrive for those with a birthday between the eleventh and twentieth on Jan. 19, or anyone with birthdays on or after the twenty first on Jan. 26.
Checks are sent on the second, third, and fourth Wednesday of each month.
While the number of people receiving the maximum amount is small, there are ways they were able to do it.
How to claim the maximum amount in Social Security benefits
Delay your claim as long as possible
The earliest you can retire is 62, but if you claim immediately you will lose a percentage of your benefits.
The loss could be as much as 30%.
By waiting until your full retirement age, which is 66 or 67, you'll see the full amount you're entitled to.
By delaying even past FRA, you'll see additional benefits.
The latest you can claim before it caps off is age 70.
Suspend your benefits
If you claimed benefits but decided that was a bad idea, you may suspend your benefits.
By suspending them, you'll need to pay back what you've already been given.
You can suspend benefits within one year of claiming them.
To do this, you have to request suspension from the SSA and file a withdrawal application.
Work for at least 35 years
The amount you're given in Social Security depends on what you made during your working years.
The average of your 35 highest earning years is taken.
This means if you only have 33 working years, two years of $0 are averaged into your total, pulling it down.
Make as much money as you can
While working for a full 35 years is part of the determining factor, so is the salary you made.
The more money you make in your working years, the higher your benefit is going to be.
In 2022 the highest wage that will be taxed for Social Security is $147,000.
Each year that amount will increase.
If you want to boost your income, a side gig may be a good idea.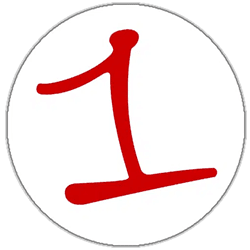 FingerLakes1.com is the region's leading all-digital news publication. The company was founded in 1998 and has been keeping residents informed for more than two decades. Have a lead? Send it to [email protected]