Get ready for masks.
Over the weekend, shoppers at Tops Friendly Markets, Wegmans, Target, and Walmart were greeted by signs that indicated masking was required at all times.
It was the first time the signs had been seen since Governor Kathy Hochul announced that New York would be taking steps back in pandemic progress re-instituting a mask requirement for anyone in an indoor setting.
"Indoor spaces," where masks are now required at all times if a vaccine mandate is not instituted – is any indoor setting that isn't a residential one.
Large stores like Tops, Wegmans, Target and Walmart ultimately opted for the mask requirement, as determining who does or doesn't have a vaccine passport could get tricky. It's the same reason many small businesses have opted to go the same direction.
The directive from the state Department of Health on masking runs through January 15, at which point it will be re-evaluated.
How will New York's mask mandate be enforced in stores and businesses?
Despite the good-will policy, questions began looming over the weekend when shoppers started noticing the signage at stores like Wegmans.
"The signs were up. But only about 25% of shoppers were wearing masks," one shopper who asked not to be identified told FingerLakes1.com over the weekend. "I don't know if that's because the mandate hadn't taken effect, or if that's the level of enforcement we're going to see."
That has been a major question for proponents of universal masking. Some counties have already said that due to a lack of resources, or lack of will, the state directive will not be enforced.
Even if enforcement is attempted, if 50-75% of shoppers at any busy store fail to comply with the measure – it's unclear what recourse a store might have. "Do they close? Do they round up people who aren't masked and ask them to leave? My guess is they just won't," the shopper speaking with FingerLakes1.com added. "I'm pro-mask, but it's frustrating to see those who think this policy is the solution when it just puts more pressure on frontline workers who have barely got their due throughout the pandemic."
The bottom line for many shoppers is simple: They welcome the mask mandate in public settings like a grocery store, but don't want to see the confrontation that could arise between angry shoppers and workers earning low wages.
"There's two sides to this, and worse yet it's been politicized. I feel bad for the employees at these stores, anywhere really, who are expected to enforce something that the state basically provides no resources to help," the shopper concluded.
Frequently asked questions about New York's reinstated mask mandate: How does it work? How will it be enforced?
---
---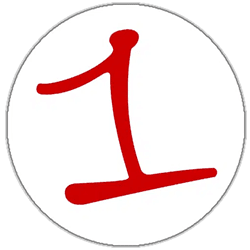 FingerLakes1.com is the region's leading all-digital news publication. The company was founded in 1998 and has been keeping residents informed for more than two decades. Have a lead? Send it to [email protected]