Following Governor Kathy Hochul's announcement on Friday that all public businesses and venues in the state must enforce a universal mask requirement – or check for vaccine passports at the door, several businesses said they would opt for the mask option.
The consensus within the business community is that a mask mandate is easier to enforce. It also leaves employees at least risk for confrontation or worse when enforcing the mandate on-site.
Several companies have already stepped forward, outlining their mask policies for patrons beginning Monday.
Destiny USA was first among those to announce the policy.
"The safety of our guests, tenants, and community partners at Destiny USA remains a top priority for us. In addition to doing our part by following the New York State's guidance about COVID-19 protocols, we fully support the efforts of our tenants at Destiny USA to fulfill all State and local guidelines as they are announced," a spokesperson for Destiny said. "Beginning Monday, December 13, as per New York State mandate, all guests who visit Destiny USA will be required to wear masks. All health and safety protocols will remain in place at Destiny USA to ensure that all of our customers can enjoy a safe and memorable holiday shopping experience."
Wegmans updated their policies over the weekend, too. Signage in front of stores included the mandated statewide masking policy, since they would not be checking vaccine passports at the door.
"We strongly encourage all customers, regardless of vaccination status, to wear a face mask while shopping with us. Where mandated at the state or local level, customers are required to wear a face mask. All employees are required to wear a face mask in our stores," the signage reads.
One major question is enforcement, which some localities have already said will not be possible or happen. Either due to lack of manpower or will.
Tops Friendly Markets said it will also comply with the state order. "As we have done in the past, Tops will continue to comply with whatever mandates are in place. Our employees have been required to wear masks in our stores since August 2021," they said in a statement.
Several counties throughout New York say they will not enforce the measure.
Madison and Onondaga counties being chief among them.
"While the County recognizes that masks can be helpful in stopping the spread of COVID-19, our data continues to suggest that the majority of new cases are coming from the household transmission and not from public places," Madison County Board of Supervisors Chairman John Becker said in a statement. "This new mandate is another example of the disconnect that exists between Albany and our Upstate counties. We will continue to recommend that residents get vaccinated and wear masks in public places to help protect [themselves] from the virus, but in no way believe it should be mandated. The choice to vaccinate and protect oneself belongs to the individual."
A major challenge is coming, according to Onondaga County Executive Ryan McMahon.
"We'll have to look at what our capacity is to enforce noncompliance once there is evidence that there is noncompliance. We're going to start off with the assumption that people will comply," he said. "There's just not an easy solution through this. My hope is that this all works and this all helps, but you can look at what we lived through and our past experiences and you can see how some things may be good with this policy and how some things could be lacking. And we could have a bit of a yo-yo effect here."
For his part, McMahon said that Onondaga was likely to implement a testing requirement for large gatherings in the near future.
Officials in Tompkins County say they plan to enforce the mandate, but due to a variety of factors capacity to do so is limited.
Ongoing response efforts including testing, contact tracing, vaccination, and hospital capacity issues are all contributing to a lack of resources to deal with the state's newest mandate on masking or vaccination.
The new mandate is more complex than previous ones. Not only for businesses, but for county health leaders to sort through.
"Throughout the pandemic, our businesses have done their best to abide by masking rules, and those efforts have helped to limit the spread," said Tompkins County Public Health Director Frank Kruppa. "The entire state of New York is in a 'high transmission' status, according to the CDC, and we know that one of the best tools to limit spread is to increase mask-wearing in public places, which this state mandate is designed to do. This disease is still impacting people in our community, we have seen ongoing hospitalizations and deaths from COVID-19. We're asking that you wear a mask while around others indoors and get vaccinated as soon as you are able – these are safe and effective ways to reduce the most harmful impacts of COVID-19″
Frequently asked questions about New York's reinstated mask mandate: How does it work? How will it be enforced?
---
---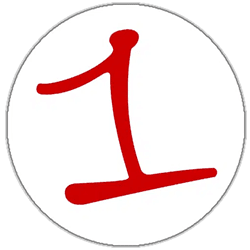 FingerLakes1.com is the region's leading all-digital news publication. The company was founded in 1998 and has been keeping residents informed for more than two decades. Have a lead? Send it to [email protected].