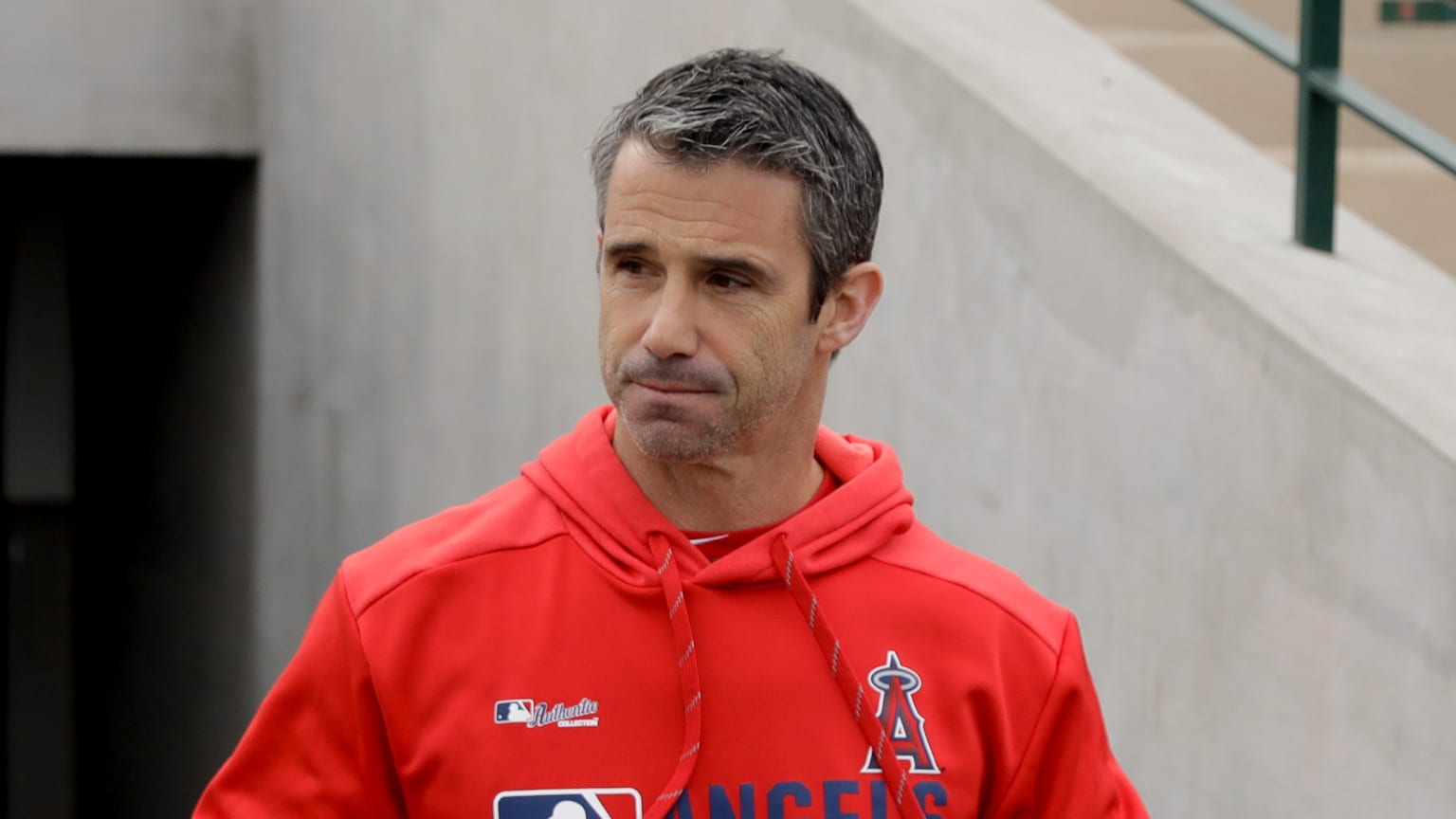 Brad Ausmus, Joe Espada, Bob Geren, Don Kelly, Matt Quatraro and Buck Showalter are all expected to receive interviews for the Mets' open managerial job, according to multiple sources familiar with the situation. The club did not confirm the news.
While the exact schedule of first-round interviews is unclear, all six — among what may still be a larger list of candidates — should speak with Mets officials in the coming days. The Mets have a chance to go quickly through their process given the fact that Major League Baseball's lockout prevents them from negotiating with free agents. As such, the managerial hiring is now atop their agenda.
Ausmus became an obvious candidate as soon as the Mets named Billy Eppler their new general manager. It was Eppler who hired Ausmus as Angels manager before the 2019 season, and although that arrangement lasted only one year, that was mostly because Angels owner Arte Moreno reportedly wanted to hire Joe Maddon once he became available. It's also worth noting that Ausmus is a Dartmouth College alumnus, just like Mets president Sandy Alderson and his son, assistant GM Bryn Alderson. And Ausmus spent one year managing new Mets pitcher Max Scherzer with Detroit in 2014, providing a common thread between those two and Eppler.
Espada has been a ubiquitous managerial candidate in recent years, interviewing for the Angels job that went to Ausmus, the Rangers job that went to Chris Woodward, the Giants job that went to Gabe Kapler and the Cubs job that went to David Ross. With more than a decade's worth of experience in big league dugouts, Espada understands the role's responsibilities well despite never having served in it. He does have some brief experience managing in the Puerto Rican Winter League, and he twice served as third-base coach for Team Puerto Rico in the World Baseball Classic.
Geren boasts an Alderson connection spanning years; though the two did not overlap during their time in Oakland in the late 1990s, they had a strong mutual relationship with Alderson's successor, Billy Beane. A year after the Mets hired Alderson to lead their baseball operations department in 2010, the team hired Geren as Terry Collins' bench coach. He remained in that role through the Mets' World Series run in '15, before departing to take the same job with the Dodgers. Geren has been in Los Angeles ever since.
Kelly, 41, is the youngest and least experienced of the known candidates, having never managed at any level. Following a nine-year playing career mostly with the Tigers, Kelly became a scout in that organization. He then left to join the coaching staffs of the Astros and Pirates, working under A.J. Hinch and Derek Shelton.
Quatraro, 48, has been the Rays' bench coach for three seasons after prior stops in Cleveland and the Minor Leagues. He interviewed for the Giants job that went to Kapler and was a finalist for the Pirates job that went to Shelton. He also reportedly spoke with the Tigers before they elected to hire manager Hinch.
Showalter is by far the most experienced of the known candidates, and he also boasts an Eppler connection; when the Angels were looking to replace Ausmus prior to the 2019 season, Eppler reportedly recommended Showalter to Moreno. He's adept with the media and understands New York as well as anyone, having managed in the Bronx for four seasons. But concerns do exist. In his last stop in Baltimore, Showalter produced just four winning years in eight full seasons on the job. His last winning record came in 2016, when he absorbed significant criticism for not using All-Star closer Zack Britton in a Wild Card Game that the Orioles lost. The old-school Showalter would also have to be willing to accept the front-office influence that permeates nearly every dugout in baseball.
The Mets have been searching for a manager since dismissing Luis Rojas in October, but they first chose to hire a GM and wade through the opening act of free agency before continuing their search in earnest.
---
---

Kyle leads sports coverage and hosts the Concrete Jungle podcast. Have a lead or question? Send it to [email protected].