Finger Lakes Community College has selected Bloomfield Central School and the Yates County Workforce Development Office as sites for a 16-week community-based training course for people who may lack internet and transportation.
The course is part of a national pilot project to develop best practices for rural education that institutions across the country can adopt.
The Bloomfield Operations Center Learning Lab at 1 Oakmount Avenue and the Yates County Workforce Development Office at 417 Liberty St. in Penn Yan will begin offering classes Jan. 24 to train local residents as certified production technicians (CPT).
CPT is a credential recognized by manufacturers across the country. Graduates of the program will gain skills in workplace safety, quality and measurement, and modern manufacturing processes.
"The CPT credential offers a lot of desirable skills that will serve the candidates well. We do believe the program will provide candidates an advantage in moving into the advanced manufacturing field," said Jim VanKouwenberg, training coordinator at Optimax in Wayne County. Optimax, maker of optical lenses and coatings, is hiring seven to eight people per month, and offering health and retirement benefits and profit sharing.
"We know people can get jobs anywhere in today's market, but manufacturing stands apart for two reasons. The first is the fascinating nature of the work: Optimax made lenses for the Mars Perseverance rover. The second is the benefits, which provide the stability people want in their lives," added Todd Sloane, FLCC's director of workforce development.
Cassandra Scheid, human resource manager at Coach & Equipment Manufacturing Corp. in Penn Yan, said her company plans to offer the class to current workers and recommends it to anyone interested in joining the field.
"You can show up at almost any local company these days and be offered a position; however, is it a position you like? Is it a role that is hands-on and dynamic? Do you leave every day being able to clearly see the product of your hard work?" she said. "If the answer is no, then maybe it's because, while the money enticed you to accept the position initially, you've grown bored of the tedium since."
FLCC will offer classes via webconference on Tuesday and Thursday evenings at the Bloomfield and Penn Yan locations, which have equipment that allows for real-time interaction with instructor Rick Hill. Students with broadband access can also take the classes at home. The course includes in-person labs one Saturday per month in Bloomfield, Penn Yan and Canandaigua.
Each student will have a personal coach who will follow their progress and assist with career planning and job applications.
"We are optimistic that the certified production technician program will be the first of many opportunities that support the needs of our residents and businesses," said Joseph Davis, employment and training programs supervisor at Yates County Workforce Development.
FLCC is one of five community colleges in the U.S. that received a competitive grant to expand educational opportunities in rural areas.
"As we researched factors that prevent people from taking advantage of education and training programs, transportation and broadband came up repeatedly," Sloane said. "We also heard that students want to have a single point of contact for support and to get answers to their career and education questions. That is why we added the personal coach."
Many students qualify for grants that cover all or most of the cost of the CPT training. Tuition for the training includes all fees, textbooks, and materials.
One application covers program admission and financial assistance eligibility. FLCC will hold several information sessions providing details about the program and funding. Attendance at a session is required for admission. Sessions are in-person or online as follows:
Thursday, Dec. 2, at the FLCC main campus, 3325 Marvin Sands Drive, from 4:30 to 5:30 p.m.
A Washington, D.C.-based nonprofit, Education Design Lab, awarded the grant to FLCC and the other colleges. Each is developing and testing models to find efficient and effective ways to deliver education and training in small towns and villages.
"The struggle with rural education is very small class sizes that make them expensive. Our model allows the instructor to interact with people at two different locations at the same time, making it viable to have a class with only a handful of people in each location," Sloane explained.
In addition to FLCC, the nonprofit also selected the College of Eastern Idaho in Idaho Falls, Idaho; Eastern Maine Community College in Bangor, Maine; Washington State Community College in Marietta, Ohio; and Zane State Community College in Zanesville, Ohio.
In August, FLCC put out a call for potential partners that could provide classroom and storage space as well as a staff member to serve as a point of contact. FLCC will provide all the technology and the instructor.
After the pilot, FLCC will assess the next steps. The long-term goal is to establish a network of host sites providing a variety of training that allows people to stay in their communities while improving the quality of their lives.
FLCC will receive a $20,000 grant to offset personnel costs related to work on the initiative, followed by $45,000 to help implement the pilot.
---
---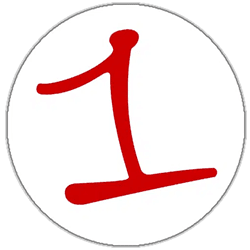 FingerLakes1.com is the region's leading all-digital news publication. The company was founded in 1998 and has been keeping residents informed for more than two decades. Have a lead? Send it to [email protected]