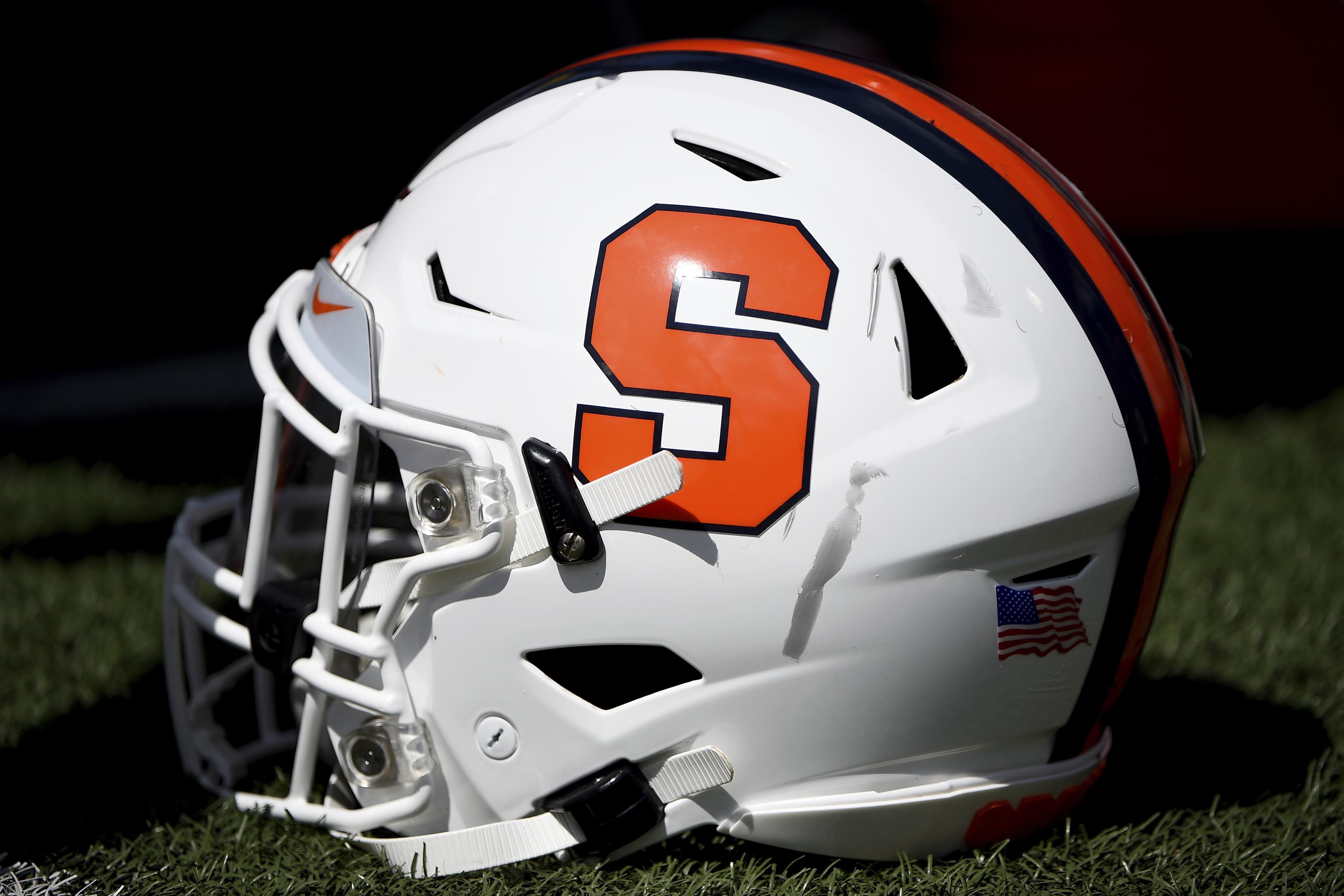 Syracuse football offensive coordinator Sterlin Gilbert will not be retained as part of the progam's staff restructuring, according to a report from FootballScoop. The second-year staffer is joined by longtime position coaches Vinson Reynolds and Reno Ferri as coaches who are parting ways with the program after the 2021 season.
Gilbert reunited with Orange head coach Dino Babers in January 2020 when he came to Central New York from McNeese State, where he was the head coach for the 2019 season. He previously served as offensive coordinator/quarterbacks coach for USF (2017-18) and Texas (2016) after a co-OC/QB/WR role at Tulsa in 2015.
Before that, Gilbert worked under Babers for three seasons, holding coordinator roles at Bowling Green (2014) and Eastern Illinois (2012-13).
During his two years at SU, Gilbert oversaw an offense that struggled mightily to execute in the passing game. The 2020 unit was mired significantly by an offensive line that was forced to start fullback Chris Elmore at left guard for most of the year due to injuries. Starting quarterback Tommy DeVito was lost in Week 4, further straining a group that ultimately ranked 104th nationally in points per game (21.5) and 93rd in yards per play (5.1).
This fall, the Orange established one of the top rushing attacks in the Atlantic Coast Conference behind Sean Tucker and Garrett Shrader. But as opponents accrued film on Shrader, the Mississippi State quarterback transfer, they not only stacked the box more often, but played tighter coverage on the outside to take away the short passing game. SU finished the year 120th in completion rate (52.67), 122nd in sack rate (10.88%) and 125th in passing yards per game (135.5).
The three transactions come as Babers' job security has come into question after a fifth losing season in six years. SU's 5-7 record this fall was a sizable improvement from the 1-10 mark the team finished with at the end of last year's coronavirus-affected campaign. However, athletic director John Wildhack has yet to publicly state his support for Babers, as he did on Dec. 18 of last year.
Babers declined to share his confidence level in returning after SU's 31-14 loss to No. 20 Pittsburgh on Saturday, but he expressed optimism toward next fall and spoke as if he planned to be there.
"Really excited about the bridge that our super seniors left us," Babers said. "They gave us an opportunity to rebound from that Covid year, that asterisk year, to get us back to where we can start to do some things. I think that we have a lot of things coming back for this 2022 season.
"We're losing six warriors, six big-time football players and we're gaining a lot of young guys. They need to get bigger. They need to get stronger, based off some of the results of this game. But we've got the majority of this football team coming back and, with some additions, I think we can be extremely different and exciting in 2022."

Kyle leads sports coverage and hosts the Concrete Jungle podcast. Have a lead or question? Send it to [email protected].