Travel is going to get a little tricky over the next two days. There are several areas in the Finger Lakes, Western New York, and Central New York who are going to see significant snowfall.
The National Weather Service has issued a Winter Weather Advisory for several counties in the region – including Cayuga, Onondaga, Wayne, and counties east of Lake Ontario.
As outlined by the maps below (from the National Weather Service) the snow will begin during the early morning hours on Black Friday, continuing into the day on Saturday.
It will also be the longest duration lake effect snow event of the season so far.
The snow bands are expected to be waving through the typical areas with everyone in the region seeing some snowfall. Winds will also be strong – gusting to 40 mph throughout the day.
Forecasters say wind chills will be in the teens or low-20s by evening.
The hardest hit spots will be the Route 104 corridor in Wayne and Cayuga counties (as well as points east from there), and parts of Central New York.
For communities in Wayne County expect 3-7 inches of snowfall. For those in Cayuga County 4-6 inches.
Later in the weekend a clipper system is expected to deliver snow showers to the entire region. Some forecasters believe this could turn into a general snowfall of 1-3 inches, but at this point – nothing is certain.
Follow along at the bottom of this story for the latest from the National Weather Service.
Snowfall Maps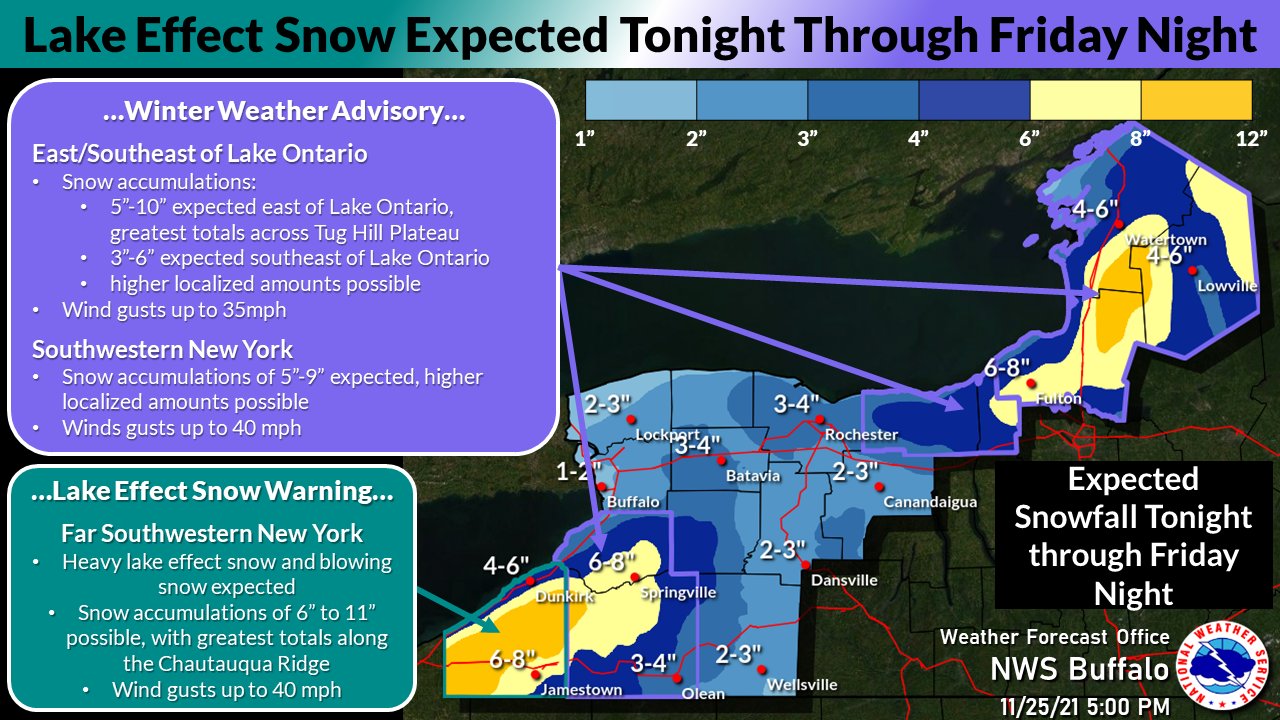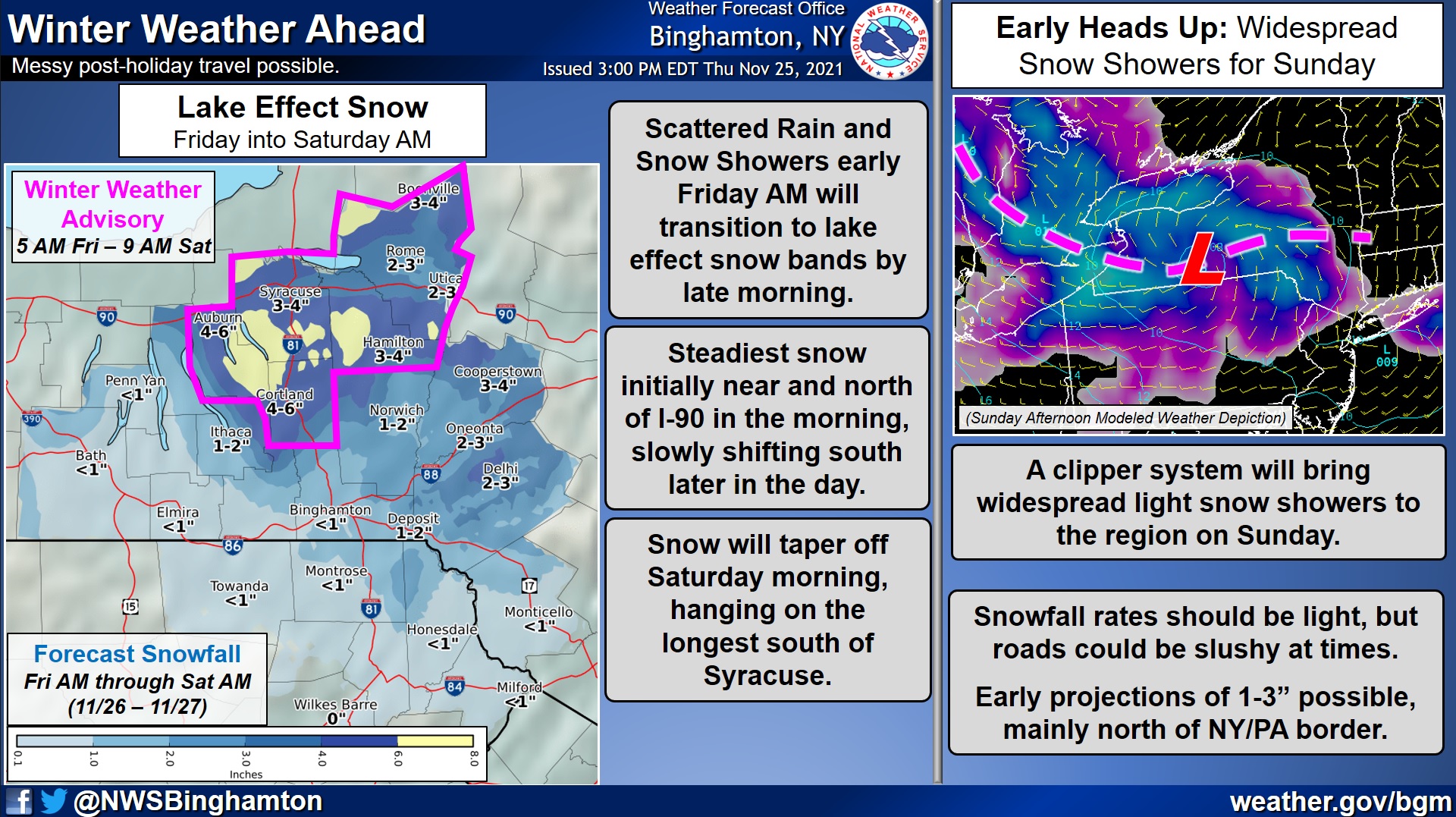 ---
---