Will seniors get a stimulus check or added bonus beyond the COLA increase in 2022?
In October the Social Security Administration announced the largest cost of living adjustment (COLA) increase in decades. The 5.9% increase was based on a number of factors — including the rate of inflation over the last 12 months. The cost of living adjustment represented the biggest single-year jump in 40 years.
But the cost of living adjustment isn't all good news. After all, it comes at a point in economic history when inflation is increasing at a concerning pace. Ellenore Benjamin, a Lockport resident, reached out to FingerLakes1.com like countless other seniors with questions about the status of the COLA increase — and what it means for the future of Social Security.
"I'm already feeling it," Benjamin told FingerLakes1.com. "My budget wasn't ready for the last 12 months. We were struggling and now the price of just about everything has gone up." She said that budgeting every expense — even weekly groceries — has been standard practice for years. "To buy the same groceries I would've bought a year ago it costs $50 more. I just don't buy as much. Eat less."
How much is the COLA increase for Social Security recipients?
The average retired worker will receive $92 more in 2022. The exact dollar average for Social Security checks will rise from $1,565 to $1,657. It sounds like a significant jump on paper, but the way many American seniors see it — the money has already been spent.
"It's come and left already," Benjamin continued. "Like I said, have been spending $50 more per grocery store trip because of basics increasing so much. I've cut back and only go to the grocery store a couple times a month now, but that $100 monthly increase in costs eats up that $92 COLA increase."  
The Supplemental Support Income standard payment will increase to $841 in 2022. That's a cost of living adjustment of $47 per month. 
How will Social Security recipients know how much their benefits are increasing?
As far as the Social Security Administration is concerned every person is unique. Social Security recipients are expected to receive a letter in the coming weeks detailing how much they will see in monthly payments beginning in January 2022. 
Here's a problem though: Beneficiaries receiving Medicare won't find out until Medicare premiums are announced for 2022. Once that happens — letters will go out to remaining Social Security recipients detailing the monthly increase in benefits. 
"On paper it's a 5% increase, but it may feel like much less after everything is taken out," Benjamin continued. Her frustration with struggling to get by through the pandemic was clear. She's a Medicare recipient. While 5.9% might seem significant in historical context — the tough conditions seniors live under in the U.S. has taken its toll. "If 5% increases were annual, or happened for a decade straight at some point over the last 20 years maybe we wouldn't be in this position right now. But here we are."
How is the cost of living adjustment calculated for Social Security recipients?
More than 64 million Americans will benefit from the increased Social Security payments. The Social Security Administration compares changes in the third quarter, which includes July, August, and September — calculating how much benefits will need to be increased based on inflation from earlier in the year.
July, August, and September were the months when economists starting sounding the alarm over inflation. While the increased payments won't begin until January 2022 — it's a decision that's announced annually in October by the Social Security Administration. 
Will there be another COLA increase like this one in 2022?
The expectation is that unless inflation significantly slows down over the next 8-12 months the Social Security Administration will be forced to do the same thing again in 2022. However, that's a long-shot for seniors who are struggling to get by now. 
That's why calls for a fourth stimulus check are gaining momentum. A fourth stimulus check, if delivered to seniors by the end of the year, could give those living month-to-month on Social Security the cushion they need to get through a winter of higher energy costs. 
"I know I've spent a lot of time talking about the grocery store tab, but they're already saying it's going to cost a lot more to heat homes this winter," the 75-year-old Benjamin added. "What are we supposed to do? There's another expense that's going to be higher than it was last year. That $90 isn't going to be enough — it's not going to be even close to enough."
---
---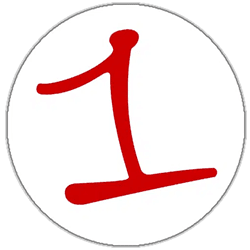 FingerLakes1.com is the region's leading all-digital news publication. The company was founded in 1998 and has been keeping residents informed for more than two decades. Have a lead? Send it to [email protected]