Republicans Frank Sinicropi and Kaitlyn Laskoski flipped control of the five-member board by easily defeating Democrats Doug Avery and Dave DeLelys in heavy turnout.
The two winners will claim their board seats Jan. 1. Sinicropi and Laskoski will join incumbent Republicans Mike Ferrara and Dawn Dyson, who were both backed by SMI in the 2019 election, to give their party a 4-1 edge and isolate Steve Churchill as the board's lone Democrat.
"Thank you would simply be an understatement for the gratitude and trust my constituents have instilled in me this evening," Laskoski wrote on her Facebook page last night. "On behalf of Frank and I — THANK YOU."
Avery acknowledge defeat saying: "Residents of Seneca Falls have spoken, and the vision they have for the future is not one that I share. Dave and I were both defeated last night. I want to thank everyone who supported me…"
The campaigns of Sinicropi and Laskowski focused on keeping local tax rates low, while Avery and DeLelys stressed the town's need declare financial independence from the often-smelly mountain of garbage.
With nearly 75 percent of the town's approximately 6,000 registered voters participating, Sinicropi was the top vote-getter with 1,279. Laskoski was a close second with 1,249, while Avery won 986 and DeLelys 922.
---
RELATED: Election results from around the Finger Lakes
---
The election outcome raises the chances that the board will grant SMI a local operating permit for the first time since December 2019. The current board has withheld that permit over controversies relating to odor control and monitoring.
The new Republican majority is also likely to renegotiate the landfill's host agreement with the town and cancel Local Law 3, which mandates the 2025 closing date.
SMI now towers over State Route 414 — a gateway to Finger Lakes from the New York State Thruway — where it passes between the towns of Seneca Falls and Waterloo. It accepts 6,000 tons of garbage a day from across the region and Canada.
In the summer of 2020, SMI quietly applied to the state Department of Environmental Conservation for a 50-acre expansion that would allow room for 15 more years of waste shipments at current disposal rates. It would also raise the 280-foot height limit on the waste mound by about 70 feet.
Several town board members said they didn't learn of the application until months after it was filed with the DEC.
The Seneca Falls election was seen by many outsiders as a referendum on the future of the landfill … and the town. In a letter to the editor of Geneva's Finger Lakes Times last week, Geneva Town Supervisor Mark Venuti wrote:
"The owner of the Seneca Meadows Landfill wants you to know you can't make it without them, there must not have been a Seneca Falls before the landfill, and, without it, there's no future. They think they own you. Do they?"
Fliers sent to potential voters that touted Sinicropi and Laskoski — and hammered Avery and DeLelys as "tax and spenders" — were paid for by Responsible Solutions for New York. RSNY reported receiving $60,000 in contributions from Waste Connections US Inc., an affiliate of SMI's Texas-based parent company, Waste Connections.
Waste Connections, North America's third largest solid waste company, acquired SMI in 2016 as part of its $2.67 billion acquisition of Canada's Progressive Waste.
In late 2015, Progressive had been on the verge of signing a $3.3 billion, 20-year contract to receive New York City trash at SMI by train. But the company withdrew its bid after the town board voted to oppose it. In December 2016, the board enacted Local Law 3.
Since then NYC has signed a separate multi-billion-dollar contract with competitor Waste Management, which now receives city trash by rail at its High Acres landfill in Monroe County.
SMI has long targeted Local Law 3. It is currently suing Seneca Falls in a three-year-old bid to have it overturned by state courts.
In October 2018, landfill floated the idea of renegotiating its host agreement to extend the life of the landfill. It was prepared to pay $5 million a year — up from the current $3.2 million — if its closing date could be pushed back to 2037. But the plan lacked support on the town board and was abruptly pulled from a meeting agenda.
Although Sinicropi and Laskoski declined to be interviewed by WaterFront and did not respond to written questions about their positions on Local Law 3, recent statements they made to the Finger Lakes Times suggest they will be more accommodating than the 2018 town board members.
"I support a new host agreement for the town and negotiating more money for the town. The landfill can afford that," Sinicropi reportedly told the FLT. "I would also negotiate an agreement with the landfill for better odor controls, giving them a town permit each year and holding their feet to the fire if there are violations."
Laskoski told the newspaper: "I find it concerning that the current board is using a local law to shut down a law-abiding business that complies with all state and federal regulations and employs fellow community members."
SMI employs just over 100 workers, roughly the same as two Seneca Falls-based businesses that have favored shutting down the landfill in 2025, Bonadent Dental Laboratories and Waterloo Container.
---
---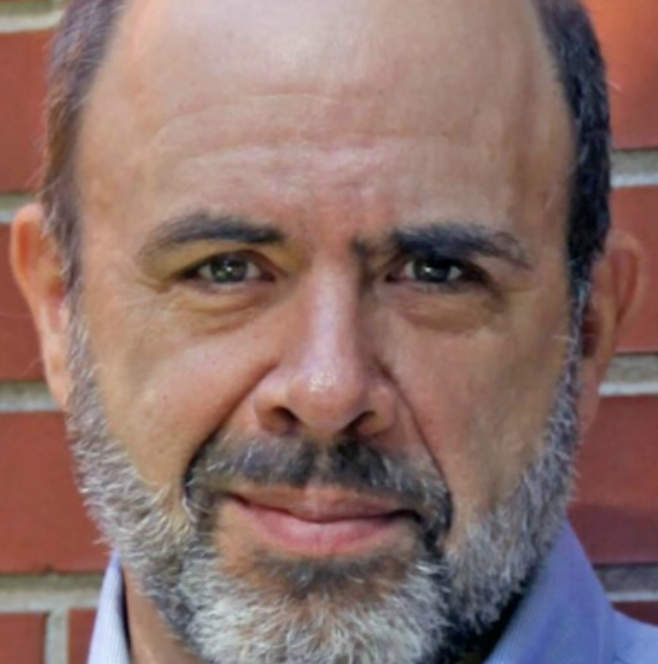 Peter is a three-time Pulitzer nominated reporter covering environmental issues through his first-of-its-kind digital publication The Water Front. He's won an array of Associated Press, UPI, and Society of Professional Journalist awards. His reporting on environmental issues continues to be featured in prominent New York publications and is available on FingerLakes1.com through an exclusive content partnership. Have a question or lead? Send it to [email protected].