This year we're giving candidates seeking office in the Finger Lakes the opportunity to let their voices be heard in a special Q&A feature. If you're a candidate and would like to participate by completing a short Q&A session – click here. Your answers (which can be as long as necessary) will be published directly on FingerLakes1.com.
---
Steve Uebbing is running for an at large seat on Canandaigua City Council. His answers to our questions appear unedited below.
What prompted you to consider a run for office?
"This is an opportunity to give back to a community that has been very good to me and my family."
What are the three most important issues in your race?
"1- Protecting Canandaigua Lake. 2- Keeping our community safe and family friendly. 3- Reasonable and sustainable development."
What roadblocks stand in the way of addressing them? How will you be able to create change?
"Much of the threat to our lake is caused by climate change, but we can take action locally to restrict invasive species, control pesticides and other harmful substances and partner with agriculture and business to reduce harmful substances from entering the lake. In the end, all of us must be willing to change our own practices is we want to keep the lake clean. This is more than a beautiful site and recreation opportunity; we are talking about protecting the drinking water for over 70,000 people."
Holding local office is often a balancing act between keeping taxes low and maintaining services: How do you plan to achieve both?
"We have been able to maintain the lowest taxes of any small city in our area by practicing fiscal discipline and enabling a strong city manager. We need to continue to do that."
If you were elected tomorrow and given the ability to permanently change one thing about your community: What would it be?
"The lake would be totally protected against invasive species and harmful chemicals."
As a follow-up: What is one thing your community does right that you'd like to reinforce if elected?
"Main Street in Canandaigua is still a thriving place. I want to see it continue to grow and thrive."
Looking at your community over the next 10-20 years: What do you see? Are the actions being taken now good for the long-term sustainability of it?
"In addition to the work around the Lake, we are looking at ways to make our city more walker and biker friendly. That would be a big boost to our community."
Rural communities in the Finger Lakes and Upstate New York are getting older. This poses challenges on a number of fronts (whether it be related to services or attracting a younger population for that long-term sustainability). What would you like to see happen to make your community better for aging population, as well as a place for people in their 20s and 30s to call home?
"Low interest easy to obtain financing for folks willing to renovate our older homes."
People want to see change. So, give us the elevator pitch: Why should voters choose you this November? What differentiates you from any other candidate for local office?
"I will work to institute serious remedies to issues threatening our lake, such as required boat inspections, septic inspections and reduction of pesticides and chemicals coming into our lake. I will support our public safety folks and make sure they have what they need to be successful, and I will emphasize programs that make our community truly the Chosen Spot."
---
---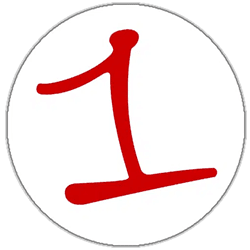 FingerLakes1.com is the region's leading all-digital news publication. The company was founded in 1998 and has been keeping residents informed for more than two decades. Have a lead? Send it to [email protected]