This year we're giving candidates seeking office in the Finger Lakes the opportunity to let their voices be heard in a special Q&A feature. If you're a candidate and would like to participate by completing a short Q&A session – click here. Your answers (which can be as long as necessary) will be published directly on FingerLakes1.com.
---
Lauren Schrader is running for Phelps Town Clerk and Tax Collector. Her answers appear below, unedited from submission.
What prompted you to consider a run for office?
"I decided to run for Clerk because of a deep desire I have to learn more about my local government, and become involved. This position presents the opportunity and privilege to serve my community, neighbors and friends. I see the Clerk position as an outstanding opportunity to guide, support and provide answers to questions regarding the Phelps community."
What are the three most important issues in your race?
"There are several important issues in this local race. One of which is creating transparency between residents and local government by efficiently executing the duties of the Town Clerk on a daily basis. Another, keeping the public informed with information they legally have a right to know. Also, I'd like to bring back the notion of a full days work for a full days pay. Laslty and most importantly, serving my community, regardless of party affiliation."
What roadblocks stand in the way of addressing them? How will you be able to create change?
"Members of local government and residents, with deep Phelps roots, that have grown accustomed to "the way things have always been done" With comfort, comes a lack of progress. I hope to create change by introducing fresh ideas, and continuously furthering my knowledge of the clerk's office, so that I can better assist residents accept and adapt to future change."
Holding local office is often a balancing act between keeping taxes low and maintaining services: How do you plan to achieve both?
"While I would not have a large impact on tax related issues, I can have an impact of our administrative costs. Once elected, and working full time, there could potentially not be a need for multiple clerks and deputies within the clerks office."
If you were elected tomorrow and given the ability to permanently change one thing about your community: What would it be?
"I would strongly encourage all residents to become more engaged with their local government. Reminding them, your local elected officials were chosen by you, to work for you and make decisions in the best interest of the community. Attend board meetings, budget meetings, and vote in your local elections."
As a follow-up: What is one thing your community does right that you'd like to reinforce if elected?
"The Phelps community is committed to helping our neighbors. I have witnessed this on many occasions. The residents of Phelps, helping one another in our times of need. Our school district going above and beyond for the well being of their staff and students. Community members volunteering whenever there is a need. I have and will continue to volunteer within my community and school district. I would like to encourage others, through my own actions to volunteer and always help your neighbor!"
Looking at your community over the next 10-20 years: What do you see? Are the actions being taken now good for the long-term sustainability of it?
"I see my daughter's futures. I see your children's futures, families growing and staying in Phelps. New business coming to Phelps. I see my husband and I growing old here, in this town that we have made our home. I can see the next generation taking over and continuing Phelps' progress and growth! These actions, combined, will absolutely create a sense of long-term sustainability for this great town."
Rural communities in the Finger Lakes and Upstate New York are getting older. This poses challenges on a number of fronts (whether it be related to services or attracting a younger population for that long-term sustainability). What would you like to see happen to make your community better for aging population, as well as a place for people in their 20s and 30s to call home?
"To improve my community for our aging population, I would love to see more local events offered to create a more social environment for folks to gather, reminisce and connect. Of course, I would like to also see our town taxes stabilize, or lowered, so as to keep our elderly in their homes longer. They have worked hard all their lives and have earned the right to live out their days in the house and town they love! Phelps' younger population has chosen this great town to place roots, start families, buy homes. We are already offering amazing events for families and I know there are more on the horizon! Our school district is always changing with the times, our downtown district has grown leaps and bounds over the last few years. Most importantly, I want this age group to know that you have a voice. You can play a role in improving our town and moving Phelps forward."
People want to see change. So, give us the elevator pitch: Why should voters choose you this November? What differentiates you from any other candidate for local office?
"I am a candidate that will work for you. All of you. Regardless of party affiliation, age, family roots and who you know. I will show up, and give each day my all. I promise you a full days work for a full days pay. I will not settle for the "this is how it's always been done" way of thinking, as you deserve better than the status quo. I will always put the needs and interests of the residents before anything else."
---
---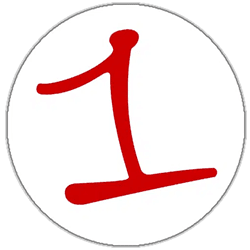 FingerLakes1.com is the region's leading all-digital news publication. The company was founded in 1998 and has been keeping residents informed for more than two decades. Have a lead? Send it to [email protected]