On Wednesday the Social Security Administration announced a major Cost of Living Adjustment. In fact, the increase was the largest in the last 40 years. Now, experts are already signaling another major increase for 2022.
The annual Cost Of Living Adjustment, or COLA, will jump 5.9% in January. That means the average retired worker will see an extra $92 per month. The average retired couple will see around $150 more per month in Social Security benefits.
But why? Inflation has been at the center of debate around Social Security benefits. The rate at which inflation grew over the last 10 months was what the Social Security Administration said drove the decision to increase benefits by 5.9%.
Over the last decade benefits have only increased by approximately 1.7% each year.
Has there ever been a COLA increase this large
That happened in 2009 when Social Security benefits were increased by 5.8%. The 5.9% increase this year marks the largest that has ever been seen in the last 40 years.
Since the mid-1970s a nonpartisan group has made the decision each year on how much Social Security benefits should increase. Before that, Congress decided how much the social safety net should be boosted.
The current increase means that the average retired worker will receive $1,636 per month next year.
Who is eligible for the 2022 COLA increase?
Everyone. Estimates indicate that Social Security benefits impact around 20% of Americans. That includes Social Security recipients, disabled veterans and federal retirees. It's 70 million people, and the impact of that group on the overall economy cannot be understated.
Around half of older Americans live in households where Social Security benefits account for at least 50% of their income. To make matters worse around 25% rely on Social Security as all or most of their earnings.
What's the COLA outlook for 2022?
While inflation could slow down in the coming months, it's not expected to slow down enough before the middle of next year when experts go back to the drawing board on Social Security.
Remember, in 2021 there was a pretty small COLA increase, despite significant economic concerns for seniors and all Americans. That means another COLA increase of 5-6% is possible based on how slowly the economy recovers from the coronavirus pandemic, as well as an upward trend in inflation.
Can Social Security afford to keep up with inflation?
The long-term health of Social Security has been debated or years. Recently, trustees of Social Security said that the program would run out of reserve funding by 2034.
While that wouldn't mean immediate ending of benefits – it would likely mean a significant scaling back. Specifically the delivery of benefits will exceed the program's total income from payroll tax collections and interest.
It means at that point only 78% of benefits will be able to get paid. Even middle class retirees would be impacted by this shortfall.
"Social Security is an issue that really needs to be addressed together by both parties," said David Certner, legislative policy director at AARP. "It is very difficult to do bipartisan work on something as big and important as Social Security in what is a very partisan atmosphere."
What's next? If you're a senior living on Social Security – we want to hear from you! Let us know what you're experiencing with the program. How would you like to see the program changed? Email [email protected] to have your voice be heard.
---
---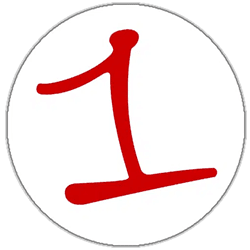 FingerLakes1.com is the region's leading all-digital news publication. The company was founded in 1998 and has been keeping residents informed for more than two decades. Have a lead? Send it to [email protected]