For weeks Social Security recipients have been waiting to learn what the Cost Of Living Adjustment would be effective January 1, 2022. While a COLA decision is days away now from the Social Security Administration — latest projections show a decline from the previously reported 6.2%. The Senior Citizens League reported this week that the COLA for 2022 will be 6% to 6.1%. This based on the Consumer Price index for Urban Wage Earners and Clerical Workers. 
That's a step down of around one-tenth of a percentage point. It may not seem that significant, but seniors say every dollar counts — especially with their personal finances teetering. Especially for those who rely on Social Security to pay for groceries.
"This year is particularly difficult to forecast with certainty," explained Mary Johnson to Yahoo! Finance. She's a Social Security policy analyst for The Senior Citizens League. "The inflation patterns caused in large part due to the COVID-19 pandemic were unprecedented in my experience. Price changes due to climate disasters throw a monkey wrench into things on top of the difficulty in watching run up in costs earlier this year."
Analysts agree a significant COLA increase is needed given the economic uncertainty for most seniors and retirees.
"Social Security is my main source of income"
Seniors are being forced to make difficult decisions as the cost of virtually everything rises amid the coronavirus pandemic. "Social Security is my main source of income," Frank Smeraglinolo told FingerLakes1.com. The 66-year-old recently retired and uses most of his Social Security income to pay for food. "I only get $20 worth of food stamps every month. After bills are paid there isn't even enough money to buy food for the whole month," Smeraglinolo continued. "I'm thinking of selling my burial plot that I bought many years ago back to the cemetery so I will have a better food supply for a while."
Countless seniors have reached out to FingerLakes1.com over the last month — since the COLA increase projection was announced. It would be the most-significant increase to Social Security benefits in decades. But even if benefits do spike — some of that increase will be eaten up by other expenses — not including food or basics for survival. 
"I wasn't able to pay them all, so I chose groceries"
Food access for seniors, the disabled, and retirees appears to be the biggest issue. "I live alone, but I still have bills to pay. Rent has gone up several hundred dollars in the last three years — and it's still the cheapest place I can find to live," Ed Frosbe told FingerLakes1.com. "Three days after being paid I'm broke — utilities, phone bill, trash, rent, car — the things everyone has. Before I even get through half of those I have to choose between insurance and food or medications. Needless to say I choose groceries."
COLA increase won't solve senior hunger
Feeding America says 5.2 million seniors aged 60+ faced hunger in 2019. As a systemic issue hunger takes a severe toll on seniors' overall health and nutrition, the organization says. 
The coronavirus pandemic only worsened this issue — and in the coming months the true cost of the pandemic will likely be realized. 
"There were stimulus checks, and this COLA increase will help some, but it's not going to change anything," Elize Santiago told FingerLakes1.com. She's one of the seniors, currently living in Ohio, who will benefit from a COLA boost. "It won't go as far as a lot of people think it will," she added. Her landlord has already told her that rent will likely have to go up $70 to $80 per month. "I'd be very surprised if I got enough to cover that rent increase, so it won't be helping me afford food." 
Santiago works part-time at the local Walmart store. While she's able to do that now — it's not something she'll be able to do forever. "At some point, we're going to need something more significant than a 5-6% increase — or costs of basics are going to have to be reigned in. I don't see that happening — so I guess we'll wait-and-see."
---
---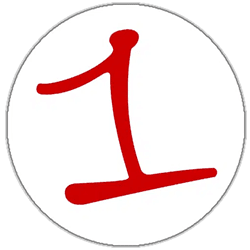 FingerLakes1.com is the region's leading all-digital news publication. The company was founded in 1998 and has been keeping residents informed for more than two decades. Have a lead? Send it to [email protected]