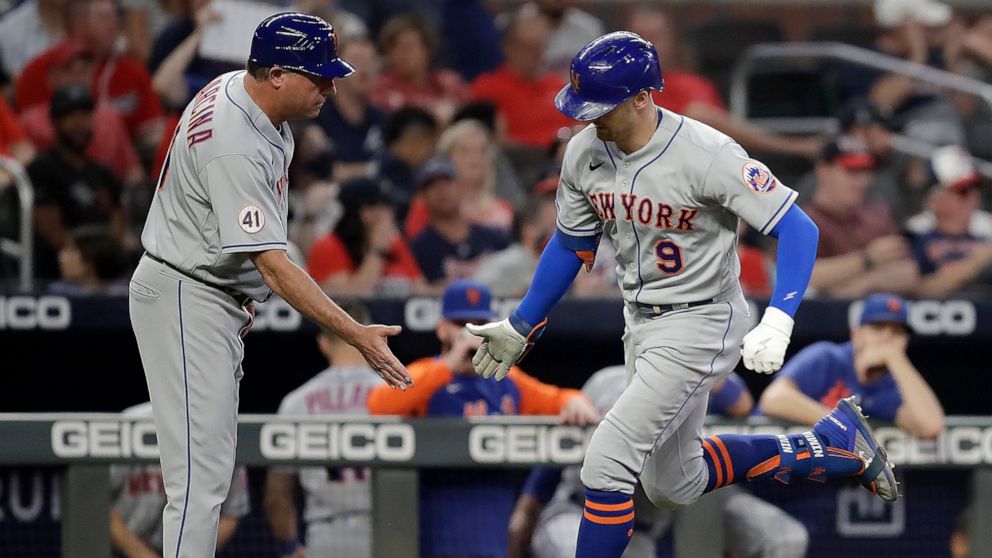 Of all the decisions the Mets must make this winter, some of the most difficult will revolve around their so-called "core" — a group of homegrown players that, since late in the 2018 season, has constituted the bulk of their lineup most nights. When Pete Alonso, Michael Conforto, Jeff McNeil, Dominic Smith, Brandon Nimmo and J.D. Davis began gelling the following summer, that group seemed prime to lead the Mets to perennial postseason success.
It didn't happen. And now, as Mets president Sandy Alderson put it this week, that core is "eroding." Conforto is due to become a free agent after the season. Nimmo, who homered twice in the Mets' 4-3 win over the Braves on Friday, is a year away from joining him. McNeil, Smith and Davis are all coming off down seasons. Combined, those issues suggest that the Mets' core might never have been as stable as team officials once hoped.
"Anytime you finish a season, what you really have to do is reevaluate each player and try to decide who they really are," Alderson said. "That would be true in a season where the player underperforms. It might be a season in which a player overperforms. You really have to do an evaluation of what, predictably, will happen in the future."
GAME HIGHLIGHTS:

Kyle leads sports coverage and hosts the Concrete Jungle podcast. Have a lead or question? Send it to [email protected].