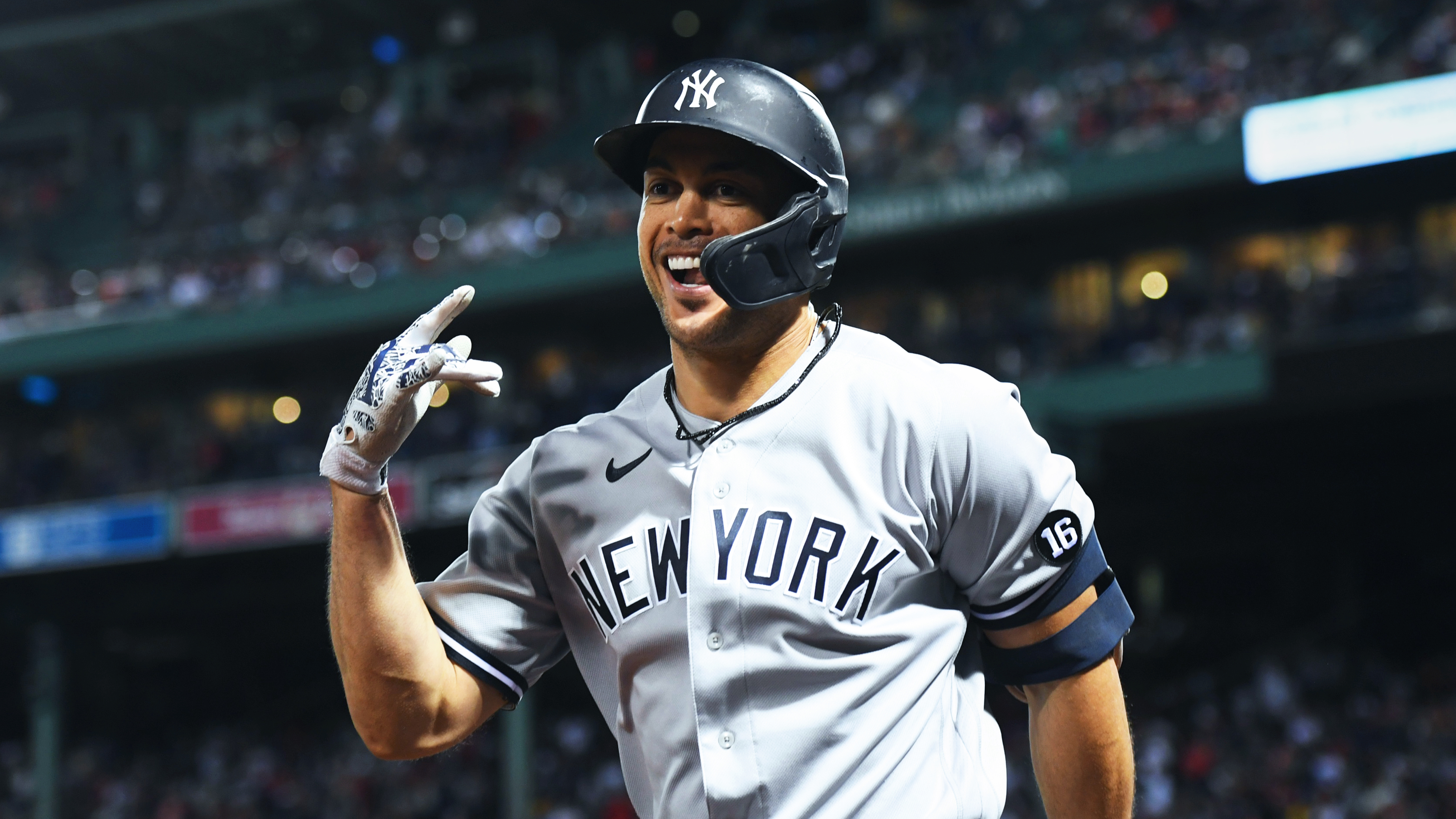 The largest Yankees delivered in a massive eighth-inning rally on Sunday, with Aaron Judge doubling home two runs and Giancarlo Stanton obliterating a two-run homer onto Lansdowne Street, wresting control of the American League Wild Card chase with a 6-3 victory over the Red Sox at Fenway Park.
Judge and Stanton provided the knockout blows against former teammate Adam Ottavino, helping the Yankees prevail in a wild contest that featured several dropped popups on both sides, a chess match of relievers and pinch-hitters, and a dropped third strike that could have changed it all.
By completing the three-game sweep, the Yankees (89-67) now lead the Red Sox (88-68) by one game for the top AL Wild Card spot with six games remaining. The Blue Jays (87-69) sit two games back of New York after posting a 5-2 victory over the Twins.
Begin the discussion of this Sunday rivalry tilt in the sixth inning, when right-hander Clay Holmes struck out the side on 11 pitches. The Red Sox sent up the left-handed Travis Shaw as a pinch-hitter to open the next frame, tempting manager Aaron Boone to replace Holmes with left-hander Joely Rodríguez. Boston countered by sending up the right-handed Jose Iglesias, who singled.
Christian Vázquez's sacrifice fly tied the game, and after third baseman DJ LeMahieu dropped a foul popup to extend Kyle Schwarber's at-bat, left fielder Joey Gallo saw Schwarber's routine fly clang off his glove to bring around Boston's third run.
Pinch-runner Tyler Wade was thrown out attempting a steal of second base for the first out of the eighth inning, but LeMahieu walked and Anthony Rizzo smoked the hardest-hit ball of his career (115.2 mph) for a double, setting up runners at second and third base with one out.
Facing Ottavino, Judge popped a foul near the first-base camera well that Bobby Dalbec couldn't snare. Judge then swung and foul tipped a 1-2 fastball that popped out of the catcher Vazquez's glove, extending the at-bat. Judge didn't miss the next one, lacing it to the gap in left-center field for a go-ahead knock.
For several minutes, the Yankees attended to Judge's left pinky finger, apparently injured on the slide. When play resumed, the sizzling Stanton extended the Yanks' lead by punishing an Ottavino slider for a 448-foot drive that cleared the Green Monster.
Stanton is the first Yankee to collect 10 or more RBIs in a three-game series at Fenway Park.

Kyle leads sports coverage and hosts the Concrete Jungle podcast. Have a lead or question? Send it to [email protected].