Stakes are rising in the simmering debate over whether to allow the city of Syracuse to apply a pesticide to northern sections of Skaneateles Lake in a bid to safeguard its source of unfiltered public drinking water.
Traces of the toxic bacteria microcystin — created by what the state calls harmful algal blooms, or HABs — were detected last Monday in raw water drawn by both the city's water intake pipes.
Later last week, at least a dozen toxic blooms were confirmed across the lake, including three on Thursday within within 1,000 feet of Thayer Park in the Village of Skaneateles at the lake's north end.
Hours after the Thayer Park blooms were reported, a Syracuse official — in a public ZOOM conference call that had been scheduled a week earlier — defended the city's plan to inject EarthTec, a regulated algaecide/bactericide, into up to 570 acres of the lake.
"Our main concern is to control the density of harmful bacteria," said Rich Abbott, public health sanitarian with the Syracuse Water Department. "Really our only barrier for toxin protection right now is chlorine. We have no backup plan at this point…"
While chlorine is highly effective, using it indiscriminately to cleanse drinking water tends to produce dangerous byproducts, including trihalomethane, which are also harmful to human health.
The city of Syracuse has long held a rare waiver from federal rules requiring filtration of public drinking water because of Skaneateles Lake's reputation for pristine water. That reputation for purity took a hit in 2017 when widespread HABs were first reported around the lake, and toxins reached the city's intake pipes.
Cost estimates for installing a water filter system for Syracuse have run in the $150 million to $200 million range, but there are no immediate plans to pursue that course.
Abbott told his ZOOM audience last week that Syracuse was seeking permission to apply EarthTec "in case we have another 2017 event." The city's water system supplies tap water to more than 200,000 residents.
In 2019, the city applied to state Department of Environmental Conservation for a permit to apply EarthTec, if conditions called for it. But no blooms had reached 2017 threat levels before last week.
In July, the DEC issued a draft permit, which established conditions for notifying the public in advance of EarthTec treatments and for monitoring water quality after each application.
Those measures didn't entirely satisfy the Skaneateles Lake Association, which urged the DEC to postpone its final decision, pending further investigation.
"What is unclear or unprovided at this point are the long term risks and threats not only to humans, but also to how the application of the product could impact the lake's ecosystem," SLA said in an Aug. 5, 2021 letter to the agency.
In response, the DEC and the city agreed participate in a ZOOM call with EarthTec officials that allowed time for questions from the public.
On that call, Matt Marko, director of DEC's Region 7, said that agency would extend the public comment period on the permit until Oct. 1. He also said DEC would decide by November whether to host a formal public hearing on the matter.
In any case, Marko said, the DEC would not make any final ruling on the city's permit until at least February 2022.
Frank Moses, executive director of SLA, said he was pleased the city and the DEC were paying attention to the group's concerns.
Even so, he said he and others would like further information on examples of EarthTec applications in other water bodies used as a source of unfiltered drinking water.
Moses said he wasn't entirely satisfied with assurances from EarthTec officials that it would be "absolutely safe" to swim in the lake after the bactericide had been applied. They also said it would be safe to shower in or drink water drawn from the lake immediately after an application.
"Why do you need to inform anyone, if everything is fine?" Moses said in an interview. He said he would like independent scientists to weigh in on the potential risks to people and to the ecosystem.
In February, the federal Environmental Protection Agency approved a label for EarthTec, which contains the active ingredient copper sulfate pentahydrate at a concentration of 19.8 percent.
The label includes the warning: "Causes substantial but temporary eye injury. Harmful if swallowed. Harmful if absorbed through skin. Do not get in eyes or on clothing. Avoid contact with skin. Wash thoroughly with soap and water after handling. Remove contaminated clothing and wash clothing before reuse."
The city of Syracuse is the only large public water system in the Finger Lakes that enjoys a waiver from federal filtration requirements, but it is not the only water system in the region plagued by microcystin.
Municipalities that rely on water from Canandaigua and Owasco lakes have reported cyanotoxins in both raw and finished drinking water in recent years.
Moses said both of Syracuse's two water intake pipes showed trace levels of microcystin on Sept. 13. Intake Pipe 1 registered 0.365 micrograms per liter, while Intake Pipe 2 registered 0.456 micrograms/liter, he said. (The city is planning to extend Intake Pipe 2 at a cost of several million dollars.)
The EPA's health advisory for children under six years old exposed to cyanotoxins for 10 days is 0.3 micrograms per liter. The health advisory limit for school-aged children is 1.6 micrograms/liter.
The state Department of Health closes beaches to swimmers when cyanotoxins reach 4.0 micrograms/liter.
The City of Auburn has contended with cyanotoxins in its raw water drawn from Owasco Lake for several years, and readings this summer ran as high as 8.37 micrograms/liter. But no detectable toxins reached the city's finished drinking water, thanks to a recently installed water filtering system.
All six water systems that draw water from Canandaigua Lake also regularly monitor for toxins in their raw water.
In October 2018, microcystin from a Canandaigua bloom infected the finished public drinking water in the town of Rushville, prompting the state Department of Health to order a drinking ban that lasted several days. Rushville's tap water registered microcystin at 0.66 micrograms per liter. The state provided temporary water from other sources until the toxin levels fell a few days later.
Although Canandaigua has had about 20 confirmed blooms this summer, no detectable microcystin was reported in either raw or finished water from Aug. 18 through Sept. 13, according to the Canandaigua Lake Watershed Association.
The term "harmful algal bloom" used by the DEC is a misnomer. While cyanobacteria blooms sometimes look like algae, they are not algae. Microcystin, a nerve and liver toxin, is the most common of several types of cyanobacteria found in the Finger Lakes.
Blooms can appear as streaky green wisps or as swaths that look like spilled paint.
Exposure to blooms can trigger skin rashes and vomiting. Dogs have died from playing in bloom-contaminated waters, typically after suffering difficulty breathing, convulsions and paralysis. Boiling tainted water provides no protection from the ill effects.
While the DEC considers blooms with toxins that exceed 20 micrograms/liter — or 10 ug/l in open water — as "high toxin," most suspected blooms are never measured. DEC staff confirms blooms based on visual observations or digital photos and adds them to its interactive map of blooms statewide.
Even though the agency has made HABs control a top priority, it has discontinued funding for toxicity testing.
The lake associations and other private groups that spot and report suspected blooms to the DEC rely on volunteers, and they lack funding to measure toxin levels for most blooms.
The Community Science Institute in Ithaca is the exception. It identifies blooms in Cayuga Lake and measures their toxin levels.
Earlier this summer, Cayuga led the state in reported blooms. In August, one bloom near the Village of Cayuga in the lake's northeast quadrant registered 2244 micrograms/liter, while another high toxin bloom in Union Springs registered 1740 ug/l on Sept. 14.
Meanwhile, Seneca Lake had been enjoying its second straight year of low bloom activity … until last week. Seneca Lake Pure Water Association reported 16 confirmed blooms during the week of Sept. 13.
All 11 Finger Lakes except Canadice, the smallest, has had a confirmed bloom this summer. Hemlock Lake, which supplies water to Rochester, has had only one.
As usual, Honeoye Lake leads the four small western Finger Lakes in bloom count.
Thanks to recent outbreaks, Skaneateles has joined Owasco and Cayuga as bloom hot spots. In only two days last week, Skaneateles had a dozen confirmed blooms.
---
---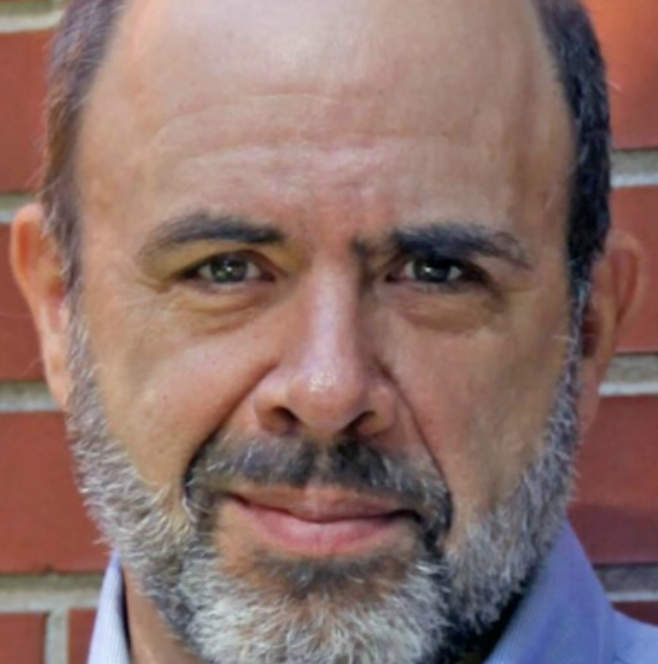 Peter is a three-time Pulitzer nominated reporter covering environmental issues through his first-of-its-kind digital publication The Water Front. He's won an array of Associated Press, UPI, and Society of Professional Journalist awards. His reporting on environmental issues continues to be featured in prominent New York publications and is available on FingerLakes1.com through an exclusive content partnership. Have a question or lead? Send it to [email protected].