Five Points Correctional Facility is being taken to court in a class action lawsuit, according to an announcement from two nonprofit organizations.
Disability Rights Advocates and Prisoners' Legal Services of New York filed a suit against the New York State Department of Corrections and Community Supervision on behalf of people with disabilities who are incarcerated at Five Points Correctional Facility who were denied mobility-related accommodations.
The suit alleges that DOCCS routinely confiscates people's mobility aids, such as wheelchairs and canes on arrival- even if they were issued by DOCCS at other facilities. The suit also alleges that DOCCS refuses to replace or provide mobility aids when need, provides broken and unusable shared wheelchairs that are difficult to access, and denies people assistants to help with cell cleaning and other tasks.
The plaintiffs also say that people who use wheelchairs and cannot push themselves have no reliable way to get around the facility because of DOCCS' reliance on an ad-hoc process of calling other people who are incarcerated to push them.
The complaint charges that people who use wheelchairs are routinely left stranded while trying to get to- and from facility services and programs like meals medical visits, phone calls, recreation, and the law library. DOCCS' administration of the pusher program is so inadequate, the lawsuit alleges, that people with disabilities who need pushers themselves are sometimes assigned to be pushers for others.
Plaintiffs maintain that DOCCS' significant failures to provide these necessary mobility aids and services amount to unlawful discrimination against not just Plaintiffs, but a class of people with mobility-related disabilities who have been unable to safely and meaningfully navigate the facility and the programs and services it offers, in violation of the Americans with Disabilities Act (ADA) and Section 504 of the Rehabilitation Act of 1973.
"It has been a constant struggle with DOCCS to get a wheelchair that isn't falling apart and someone to push it," said plaintiff Robert Cardew. "When I have to push myself, I can't breathe and my chest hurts. I shouldn't be hurting myself like this just to get to and from meals and programs, or spending hours a day waiting for someone to help me. Things need to change not just for me but for all of the other guys in here who can't get around."
"I have been waiting more than 11 years for a working wheelchair that I am not tying together with string and ripped T-shirts," said plaintiff Harrell Bonner. "I can't get to meals, to the yard, or even the bathroom because I can't get a pusher. The situation is dehumanizing and stressful. Five Points needs to do right by all of us who use wheelchairs and canes."
According to the plaintiffs and their legal representatives, the issue is a systemic one.
"The lack of appropriate accommodations for our clients with disabilities has left them vulnerable to abuse, unable to access essential services and, in some cases, with worsened medical conditions," said Megan Welch, Staff Attorney at Prisoners' Legal Services of New York.
The plaintiffs and class members seek a declaration that these practices are illegal and an injunction to require DOCCS to change its policies and practices so that people with mobility disabilities at Five Points have the accommodations they need to get around the facility and access all of the programs, services, and activities that non-disabled people there can access. The plaintiffs also seek compensatory damages for the pain and suffering they have experienced as a result of this treatment.
---
---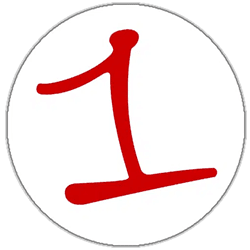 FingerLakes1.com is the region's leading all-digital news publication. The company was founded in 1998 and has been keeping residents informed for more than two decades. Have a lead? Send it to [email protected]