Geneva City Council opened its Wednesday, August 4, 2021 meeting with the issuance of two Proclamations.
Mayor Steve Valentino read the first Proclamation honoring Juneteenth Community Service. The resolution was brought because of June 19, 2021, to June 27, 2021, members of the Geneva National Association for the Advancement of Colored People (NAAC) and the Geneva African American Men's Association (AAMA) celebrated Juneteenth by volunteering to upgrade the Geneva Little League facilities. During the project, volunteers painted the facility, repaired dugouts, cleaned and landscaped, installed new fences, and obtained donations of numerous items, including new picnic tables. Players from the Geneva Little League thanked the volunteers by presenting framed copies of the Proclamation to members of the NAACP and the AAMA on behalf of Mayor Valentino and the City.
Valentino also issued a proclamation declaring the weekend of September 11 and 12, 2021 as Grandparents Appreciation Weekend. The weekend is intended to honor Geneva's Grandparents for their important contributions to families and the community.
Council considered several items of business during the meeting. This was Council's first regular meeting back at the Public Safety Center meeting location following a long absence due to COVID-19. For much of the past year and a half, Council meetings have often been marred persistent conflicts between Councilors. But the August 4, 2021 meeting was different. Councilors consistently stuck to debating the issues, and even though Councilors disagreed on the subject matter of some issues, there were no personal attacks of one another.
Council's most debated item of the evening was the first reading of a proposed Ordinance amending Chapter 64 of the Municipal Code entitled "Advertising in Public Places. The proposal was developed by the Geneva Public Arts Committee.
Under the existing Municipal Code language it was illegal to create any, even temporary, art on public sidewalks. This rule even extended to kids in residential areas drawing chalk art on public sidewalks in front of their homes.
Proposed Ordinance #4-2021 would have changed the rule to allow chalking and other temporary art in residential areas. The Ordinance would also have permitted residents to apply to the Public Arts Committee to place temporary art on the sidewalks of commercial areas of the City, such as the Downtown Business District.
Councilor Laura Salamendra (Ward 5) offered an amendment to Ordinance #4-2021 that she intended to ensure that First Amendment free speech rights were preserved. While all Councilors wanted to ensure that First Amendment free speech rights were preserved, some expressed concerns that the proposed amendment did not adequately define protected speech. Consequently, they were concerned that the amendment would be difficult to interpret and enforce.
At one point Valentino suggested perhaps the Ordinance should be "Tabled" to allow more research and fine-tuning of the language. Councilor Frank Gaglianese (At-Large) moved to "Table" the Ordinance. But Gaglianese's motion did not get a second and was not successful. After an extensive discussion, Salamendra's amendment passed on a split 5-4 vote.
During the discussion of the Ordinance, Staff indicated that no one was enforcing existing law regarding temporary chalking on sidewalks. Since the prohibition is in the Municipal Code, it would be enforced by Code Enforcement, not the police. This led several Councilors to contend that Ordinance #4-2021 was simply not necessary because there was not currently a problem that needed to be fixed.
Councilor Tom Burrall (Ward 1) also expressed concern that the Public Arts Commission might not meet often enough to make timely decisions on applications to create temporary art in commercial areas.
Other Councilors, particularly Gaglianese and Councilor Bill Pealer (Ward 2) expressed concerns that unelected members of the Public Arts Committee would be making the decisions regarding what did and did not constitute acceptable public art in the City. Councilors felt that these types of decisions should be made by elected officials.
In the end, Council defeated Ordinance #4-2021 on a 7-2 vote with only Councilor John Pruett (Ward 6) and Salamendra voting yes.
Council also considered two resolutions regarding the Marsh Creek Pump Station Improvement project. The resolutions were necessary to be eligible for grant funding for the project.
The Marsh Creek Pump Station Improvement project was intended to increase the capacity of Geneva's Wastewater Treatment Plant. The project was originally planned to be funded with grant funding in 2020, but that funding was delayed due to the COVID-19 crisis. The City anticipated that the delayed grant funding would be forthcoming.
Resolution 58-2021 proposed reaffirming the City's prior determination of the environmental significance of the Marsh Creek Wastewater Treatment Plant Improvements project. This determination was made under the State Environmental Quality Review (SEQRA) regulations. Resolution 58-2021 passed unanimously.
Resolution 59-2021 proposed authorizing the issuance of $7,000,000 in bonds to finance improvements to the City's wastewater plant. Staff indicated that even if the City ends up having to issue all $7,000,000 in bonds, the City would not be hurt financially by the new debt servicing cost because of other debt servicing costs that would be ending. Resolution 59-2021 passed unanimously.
Resolution 60-2021 proposed approving a sewer agreement with the Town of Geneva. The agreement would only run until December 31, 2021. This agreement called for the Town of Geneva to contribute 9% of sewer maintenance costs, 14% of wastewater treatment costs, 14% for debt service costs, and 14% for other associated costs. Council approved Resolution 60-2021 unanimously.
Council also considered Resolution 61-2021 which called on the New York State Department of Health to adopt watershed rules and regulations for Owasco Lake. The proposal was brought to Valentino by the City of Auburn. Council added language to the proposed resolution regarding watershed rules for Seneca Lake. Communities were calling on the Department of Health to enact new watershed rules because existing rules were out of date and new rules were needed to protect drinking water supply and quality. Council approved Resolution 61-2021 unanimously.
Council also held a Public Hearing regarding the proposed sale of city-owned property at 38 Jackson Street. There was no public testimony presented and the Council did not act on the proposed sale.
Council also discussed the City's process for issuing trash hauling licenses. The City is limited to issuing four licenses for residential trash hauling. Assistant City Manager Adam Blowers brought the issue before Council because the City has no process for determining who would receive the four licenses if more than four haulers applied. Blowers discussed several options, including issuing a fifth license specifically for transfer station trash hauling services, and a bid process where the City could establish criteria for selecting qualified haulers.
Councilors discussed several concerns. Many wanted to make sure haulers weren't on the street every day. Some wanted to make sure that unlicensed commercial roll-off dumpster providers do not continue to operate freely. The discussion of commercial roll-off dumpster providers led to a suggestion of having two licensing categories, one for residential haulers and one for commercial dumpster providers.
Ultimately Council took no action on the issue. Rather Blowers took Council input and would come back to Council with a revised code proposal regarding trash hauling licensing. The proposed code may appear as an agenda item at the September 2021 meeting.
Council's final action was to appoint Benjamin Vasquez of the Waterloo Police Department and Vasquez Investigations & Security Operations LLC to the Geneva Industrial Development Agency. Vasquez was appointed to fill an exiting term ending September 30, 2022. Vasquez's appointment was approved on an 8-1 vote with Salamendra voting no.
Council also held a work session on August 2, 2021, where they discussed housing issues. Council spent the bulk of the meeting discussing the need for better code enforcement. Staff educated the Council on the legal process for forcing landowners to repair defective property and on the impact that process can have on renters. Council wanted to see a process that would result in quicker repairs to defective property, better enforcement of property upkeep codes, and better protections for renters in defective property. Council took no actions but asked staff to develop a list of tools they need to accomplish Council's goals. Staff agreed to provide a list of tools they would like. Council also had some discussions on the need for additional affordable housing in Geneva. Council planned to hold another work session devoted to housing issues.
---
---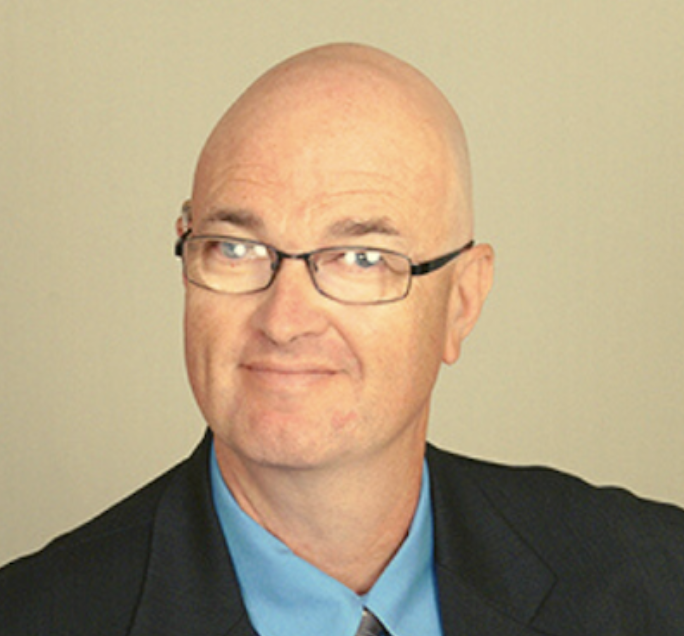 Todd covers local government in the Finger Lakes. He has a JD degree the Lincoln Law School of Sacramento. Send tips to [email protected].