An investigation found that Gov. Andrew Cuomo sexually harassed multiple women inside and outside state government.
The state's attorney general found that Gov. Cuomo also retaliated against one of his accusers.
"These interviews and pieces of evidence revealed a deeply disturbing yet clear picture: Gov. Cuomo sexually harassed current and former state employees in violation of federal and state laws," New York Attorney General Letitia James said at a press conference on Tuesday.
The attorney general's investigation into the matter is now complete. There were no referral to criminal prosecutors, according to James.
"These brave women stepped forward to speak truth to power and, in doing so, they expressed faith in the belief that although the governor may be powerful, the truth is even more so," Joon Kim, one of the lawyers leading the investigation, said during the conference.
The following lawmakers and political entities released the following statements after AG James' report on Tuesday.
Lt. Gov. Kathy Hochul condemned Cuomo's alleged actions, issuing a scathing statement:
"Sexual harassment is unacceptable in any workplace, and certainly not in public service. The Attorney General's investigation has documented repulsive and unlawful behavior by the Governor towards multiple women. I believe these brave women and admire their courage coming forward," she said. "No one is above the law. Under the New York Constitution, the Assembly will now determine the next steps. Because Lieutenant Governors stand next in the line of succession, it would not be appropriate to comment further on the process at this moment."
Assembly Minority Leader Will Barclay wrote to Speaker Carl Heastie calling for him to convene a special session to take a vote on the immediate impeachment of Gov. Cuomo.
"The investigation into sexual harassment allegations and report issued Tuesday by Attorney General Letitia James confirm the governor acted in a reckless and repugnant manner unfit for the highest office of the state," said Leader Barclay in the letter. "While the Assembly has undertaken its own impeachment investigation, the details revealed by the attorney general and independent investigators are too appalling to ignore and warrant swift and decisive action."
"In short, Andrew Cuomo has lost the trust and credibility needed to lead this state. His defiant response today indicates he has no intention of accepting responsibility for his actions. It is now up to the Assembly to ensure accountability is forthcoming," added Leader Barclay.
Senator Pam Helming issued the following statement:
"First and foremost, I applaud the women who have shown great bravery in speaking out. Every New Yorker should read the AG's report. No person should be subjected to harassment of any kind, especially by a leader in state government. The Democratic Majorities need to call the Legislature back to session immediately so that we can act on impeachment and begin to restore trust and confidence in state government. This is not a Democrat or Republican issue. It's a choice between right and wrong."
Senator Tom O'Mara, who represents the Southern Tier and Finger Lakes issued the following statement:
"The Attorney General's investigation should mark the end of the Cuomo administration and a disgusting chapter in New York State government. This thorough, independent investigation makes it clear that Andrew Cuomo is not fit to hold public office. It leaves him standing, no matter how he will try to lie about it now, without a shred of credibility, honesty, integrity, or trust. Governor Cuomo needs to resign. He and his inner circle, who have been complicit in Cuomo's lies and covering up his unlawful behavior, need to be held accountable to the fullest extent of the law. As Governor Cuomo continues desperately trying to remain in office, he clearly is living in an alternate universe fabricated upon his sociopathic lying that only he believes to be reality. If Cuomo were CEO of a public company, he would have been removed long ago for far less egregious conduct. The state Assembly Democrat super-majority must immediately move articles of impeachment on to the Senate."
Assemblyman Phil Palmensano issued the following statement:
"The attorney general made it clear that Gov. Cuomo's behavior fostered a toxic work environment that violated multiple state and federal laws in his repeated sexual harassment of women. These brave women should be commended for their courage in coming forward to share their experiences in the face of intimidation and retaliation from the governor and his staff. The governor's behavior is offensive and unacceptable and he needs to resign immediately. If he does not do so, then it is imperative that the Legislature act now to impeach him and remove him from office."
Assemblyman Brian Manktelow, who represents Northern Cayuga and Wayne counties
"The governor needs to resign. If he doesn't we must push forward with impeachment. It is time for the people of New York to have a governor who leads efficiently, has the best interests of New York in mind and actually respects the people they represent."
Scott Comegys, Democratic Candidate for the New York Assembly, who is challenging Manktelow issued the following statement:
"It is essential that we recognize and acknowledge the trauma experienced by the 11 victims who came forward to testify about the sexual misconduct and sexual harassment at the hands of Governor Andrew Cuomo. No one should ever have to experience that kind of behavior, especially not from anyone in authority in our government. It is with the deepest sympathy and respect that I thank them for coming forward and having the courage to speak up. I profoundly hope that they can heal from the trauma and move forward.
The report from the Attorney General's office confirms what we've known for a long time. The Governor created a hostile and toxic environment in which he was able to behave reprehensibly. This cannot be tolerated.
The Governor's behavior is a moral outrage and a violation of federal and state law.
I reiterate my call for Governor Andrew Cuomo to resign and call upon the state legislature to do its duty and move forward with impeachment proceedings. It is the way that New York can move forward with Justice and Honor."
The New York State Federation of Republican Women
"Today's announcement by Attorney General Letitia James found Governor Andrew Cuomo sexually assaulted eleven women. We're doing what we've done all along, we're demanding the resignation of Governor Andrew Cuomo for the allegations made by eleven women.
To these brave women, we commend you for standing up and speaking out.
Corruption has been allowed for too long to go unchecked and it's about time he is made to answer for his criminal actions. At the very least, we are calling for his impeachment."
The state's largest teachers union, NYSUT, issued the following statement:
"The attorney general has detailed conduct that is repugnant and indefensible in any workplace and especially in the state's highest elected office. Equally troubling was the governor's response to the report. Sadly, both show he is unfit to serve in office."
---
---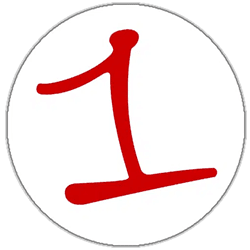 FingerLakes1.com is the region's leading all-digital news publication. The company was founded in 1998 and has been keeping residents informed for more than two decades. Have a lead? Send it to [email protected].