Someone overdoses in Cayuga County almost every day. Over 160 overdoses have been reported since the beginning of this year. About one-third were suspected to involve opioids. We have lost 9 lives so far this year. Fatal overdoses almost always involve opioids, more than one substance, and the synthetic and very deadly opioid fentanyl. In 2020, 40% of overdose deaths were linked to cocaine, mostly in combination with fentanyl.
The HEALing Communities team is ramping up efforts to distribute Narcan nasal spray through in-person events. We aim to create a stigma-free and safe environment for people to engage and learn about how they can protect themselves and others in case of an opioid overdose emergency. The next Narcan training and distribution event is scheduled for Saturday, July 31, 9 a.m. – 5 p.m. at Dunkin, 2 E Genesee Street, Auburn.
A free coffee and a free donut are included for the first 100 customers who get Narcan-trained.
At the last training at this location in June, in one afternoon, 42 people were trained on Narcan and went home with a free Narcan kit and community recovery resources.
Narcan can reverse the effects of an opioid overdose and save someone's life. Anyone can and should administer this nasal spray if they suspect any type of overdose. If no opioids were involved, Narcan will not harm the person, it just won't have any effect. Since we know that many substances are now mixed with fentanyl, often without the user's knowledge, it is even more important that people don't use alone and have someone nearby who carries Narcan. Narcan reverses the effects of fentanyl, but since it is 50-100 times stronger than heroin, even small amounts can lead to an overdose. It may require multiple doses of Narcan to revive a person, which makes it crucial to call 911 when you witness an overdose, even after you started administering Narcan. The Good Samaritan Law protects you when you call 911 when you see or experience a drug overdose.
The HEALing Communities team continues to analyze overdose data throughout the county to identify neighborhoods and areas that are especially hard hit. Based on this overdose mapping and in partnership with neighborhood stores, businesses, and community agencies, we meet people where they are, offer Narcan training, and send them home with a Narcan kit containing two doses and information about local addiction treatment and recovery services. Since last year, HEALing has organized and/or participated in 13 Narcan training events throughout the county and distributed 298 Narcan kits to participants and subsequently, overdose witnesses have reportedly saved 52 lives with Narcan.
Cayuga County residents can also request a free Narcan kit to be mailed to their homes at www.cayugacounty.us/narcan. If someone has used their Narcan, they can request a replenishment kit on the same page. We can all be first responders by carrying and administering Narcan and give people suffering from opioid use disorder another chance to seek help and start their recovery journey. It could be a family member, friend, or co-worker. Remember, the only thing you cannot recover from is death.
---
---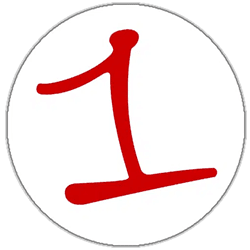 FingerLakes1.com is the region's leading all-digital news publication. The company was founded in 1998 and has been keeping residents informed for more than two decades. Have a lead? Send it to [email protected]