Late last week Gov. Andrew Cuomo signed a series of bills into law making it easier to vote.
The sweeping package of voting reforms were signed into law, helping voters, candidates and boards of elections more easily perform their functions.
Eliminating signed absentee ballot applications and allowing absentee ballots postmarked by Election Day to be considered timely:
Allowing voters to request absentee ballots through electronic means;
Requiring boards of elections to post information about changes in polling places
Conforming deadlines for the mailing of applications for absentee ballots to USPS guidelines;
Allowing candidates who have lost primaries to be removed from ballots as candidates for different parties; and
Increasing election district registrant enrollment from 1,150 to 2,000.
"During the past 16 months, numerous obstacles thrown up by the COVID-19 pandemic imperiled one of our most basic and vital rights — the right to vote," Governor Cuomo said. "This sweeping, comprehensive package of legislation will make it easier for voters, candidates and boards of elections to perform their critical functions and keep our democracy running. Elections have enormous consequences for New Yorkers across the state, and these reforms will bolster their ability to use their voices at the ballot box."
Eliminating Signed Absentee Ballot Applications and Allowing Absentee Ballots Postmarked by Election Day to Be Considered Timely (S.6429/A.6047-A)
This legislation brings the last day a ballot can be postmarked into line with the deadline for hand-delivered ballots. It allows absentee ballots to be requested by letter rather than a signed absentee ballot application. It also provides that federal write-in absentee ballots, military ballots, special presidential ballots and special federal ballots received after Election Day must contain a postmark, cancellation mark or witness dated Election Day or earlier.
Allowing Voters to Request An Absentee Ballot Through Electronic Means (S.6379/A.6046)
This legislation allows voters to request absentee ballots through electronic means, including email, websites or other electronic systems.
Requiring the Posting of Information About Changes in the Location of Polling Places (S.6216/A.2168)
Under this legislation, when the location of a polling place has changed since the last election, the relevant board of elections will be required to post a notice on yellow paper at the entrance to the old polling place informing voters that the polling place has been moved and providing the address of the new polling place. The notice must be posted on the day of the election or on the first day of early voting before the polls open.
Conforming Deadlines for Mailing of Applications for Absentee Ballots to USPS Guidelines (S.264/A.5783)
This legislation brings deadlines for the mailing of absentee ballot applications in line with United States Postal Service guidelines for the timely delivery of mail. Mailed applications for absentee ballots must be received by the relevant board of elections no later than the 15th day before the day of an election.
Allowing Candidates Who Have Lost Primaries to Be Removed from Ballots As Candidates for Different Parties (S.613-A/A.4142-A)
This legislation allows a nominee for public office to decline any nomination or nominations after losing a primary for up to 10 days after losing the primary. New York's electoral laws allow candidates to run on multiple party lines, but it was extremely difficult to decline a nomination prior to the signing of this legislation. This legislation provides an opportunity for candidates to decline nominations after a primary loss.
Increasing Election District Registrant Enrollment from 1,150 to 2,000 (S.6855/A.7478)
This legislation increases the maximum number of voters allowed in each election district from 1,150 to 2,000. The previous limit was set based on the limitations of old lever voting machines, which could only handle 1,000 votes per election. Optical scanners can read and hold up to approximately 4,000 ballots per election. This legislation also provides for additional county party committee representation to accommodate an increase in the size of election districts.
---
---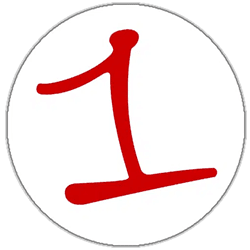 FingerLakes1.com is the region's leading all-digital news publication. The company was founded in 1998 and has been keeping residents informed for more than two decades. Have a lead? Send it to [email protected].