The July Work Session held by Geneva City Council marked the return to its normal meeting location at the Geneva Public Safety Center. Mayor Steve Valentino, Councilor Laura Salamendra (Ward 5), and Councilor William Pealer (Ward 2), who was appointed as Deputy Mayor at the July 7, 2021, regular Council meeting, were all absent.
Valentino and Pealer's absence left Councilor Ken Camera (Ward 5) to run the meeting. Camera was elevated to running the meeting because he was the senior Council member present.
Council was scheduled to discuss City housing issues. Salamendra had been requesting the housing discussion for several months. Council decided to delay the housing discussion because of Salamendra's absence. However, the Councilor's in attendance felt that it was important to eventually have a work session on housing issues.
Council's only other item of discussion for the work session was a continuation of the discussion of police staffing issues that began during the June 7, 2021, Council work session. Council scheduled the police staffing issue again for the July 12, 2021, Council work session because the June 7, 2021, meeting was ended abruptly because of protestors shouting at Councilor Salamendra.
Councilor John Pruett (Ward 6) opened the discussion. Pruett handed out a 20-page handout on his police staffing research. Pruett presented data that basically argued that Geneva's population had decreased but the police budget had increased. Pruett also presented data about typical police department staffing levels, seeming to argue that the Geneva Police Department was either adequately staffed or perhaps overstaffed. However, neither Pruett nor his handout considered whether the data sources he used counted police staffing statistics in the manner that Geneva does.
City Manager Sage Gerling once again advised Council that the GPDs current staffing level includes patrol officers, detectives, and command staff. Gerling stated that currently GPD only had 15 patrol officers covering the City 24 hours a day – 7 days a week. It was unclear if the staffing data from other police departments presented by Pruett was only counting patrol officers, or whether it included detective and command staffing levels. This distinction would significantly impact the conclusions reached by Pruett's analysis.
Pruett ended his presentation by Proposing that the City hire a consultant from the Center for Public Safety Management, LLC. Pruett felt this would be a good idea as an unbiased consultant could give the City a clearer picture of policing in Geneva. In a letter to Pruett, the Consultant proposed these elements of a study:
Conducting a data-driven forensic analysis to identify actual GPD workload.
Identifying and recommending appropriate staffing and deployment levels for every discrete operational and support function in the GPD.
Examining the GPD's organizational structure and culture.
Performing a gap analysis, comparing the "as is" state of the GPD to the best practices of industry standards.
Recommending a management framework to ensure accountability, increased efficiency, and improved performance.
Pruett indicated that the study would cost the City roughly $40,000 – $50,000. Gerling indicated that if Council decided to go forward with the study proposal, Council would have to pass a budget amendment, which would require a Super Majority vote.
Councilors Pruett, Camera, Tom Burrall (Ward 1), and Jan Regan (Ward 3) supported the study idea. However, Burrall wanted to make sure that the City went out with a Request for Proposal (RFP) for any study to make sure that the City got multiple bids on the project. Burrall felt that this would aid the City in getting the best price and help the City ensure that it was getting the best study possible. Camera argued that Council, not the GPD, should be the lead agency making decisions on the study's recommendations.
Councilors Frank Gaglianese (At-Large) and Anthony Noone (At-Large) were adamantly opposed to the study concept.
Gaglianese asked for someone to explain why Council wanted to continue to talk about the police. He said no other Geneva Council had this much problem with the GPD. He asked for someone to explain what was wrong with the GPD that required this level of Council scrutiny? No one answered his question directly.
Noone felt that the money which would be spent on the study could be spent on more urgent priorities. Noone also felt the study would be a waste because both sides on the policing issue in Geneva had become so entrenched that a study was not likely to change anyone's mind.
After spending most of the 1 hour and 57-minute meeting discussing the issue, Council decided to take no action on the study proposal because of the absence of Valentino, Pealer, and Salamendra. Rather Council decided to have City Staff look into the possibility of receiving a presentation from the Center for Public Safety Management, LLC so that Council can study the study proposal further.
No other Councilor came forth with any ideas on police staffing issues. However, several Councilors expressed concern about the divisiveness in the community over the issue. But despite their stated concerns, Council continued to perpetuate the divisiveness they felt was not good.
Both sides on the study issue were well entrenched and did not budge. In addition, Camera as the meeting chair was called out for repeatedly interrupting and cutting off other Councilors before they were finished with their presentations. This was the very behavior that Camera had previously complained about Valentino engaging in.
Camera also sparred with Councilors over assertions that the City might need more police officers, particularly if the City wanted to implement community-oriented policing strategies.
Given Council's continued divisions, its inability to hold productive conversations, and its inability to reach any consensus decisions, Citizens of Geneva may feel Council wasted everyone's time by meeting on July 12, 2021. Certainly, nothing productive came out of the July 12th meeting. Many may be wondering when Geneva will finally get a Council that can work together to solve issues for residents rather than fighting amongst themselves. Will it be at the August 2021 meeting?  Will it be in 2022? Or will it take until 2024 when the entire Council is once again up for reelection?
---
---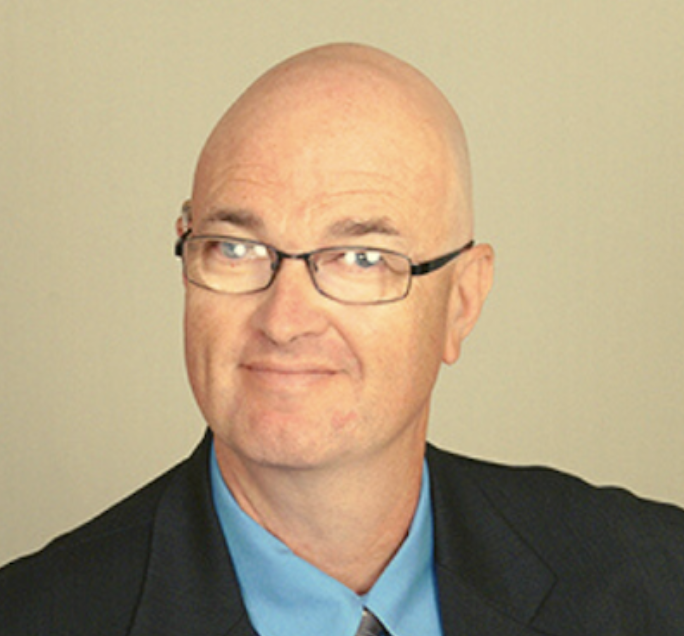 Todd covers local government in the Finger Lakes. He has a JD degree the Lincoln Law School of Sacramento. Send tips to [email protected].