Protests at June Geneva Council Work Session Impact July Meeting, Geneva Council Divisions Widen, Salamendra Says City Employees Should Celebrate Juneteenth With "Anti-Racist" Training, And Geneva Refuses To Make Public Letter Read At Council Meeting.
---
Residents Confused At Council Meeting Location Change
Geneva City Council held its July meeting on July 7, 2021, on the field at the Geneva Recreation Center. The meeting was moved to the Recreation Center at the last minute. The City had planned to hold their meeting at Hobart and William Smith College (HWS), but HWS was not able to meet the City's facility needs.
During the public comment portion of Council's meeting, there was some indication that the meeting had been moved because HWS was unhappy with the events that took place at the June 7, 2021, Council work session. However, the City requested a larger meeting room because of an anticipated increase in attendance at the July meeting. Both City Manager Sage Gerling and Catherine Williams, HWS Vice President for Marketing and Communications confirmed that HWS was unable to meet the City's request for a larger facility.
When HWS was unable to provide appropriate meeting space, the City was limited in the facilities they could access. The City could not use their normal Council chambers at the Public Safety Center because that facility was controlled by the New York State Unified Court System and they had not authorized reopening of that facility. The City then selected the Recreation Center as the best available location.
This meeting location change created some confusion, particularly because the Agenda for the July 7, 2021, meeting did not indicate that the meeting would be streamed via YouTube. Gerling indicated that the City did not list the availability of YouTube streaming for the meeting because the City was not sure they would be able to stream the meeting because of technical issues.
Additional confusion occurred because the Geneva Police Review Board (PRB) recently announced that they would not be streaming meetings. In addition, City Clerk Lori Guinan responded that "It was my understanding that we were putting the meetings on YouTube because more people wanted to watch the meeting than we had room for on the Zoom call. Since we are now required to meet in person, we will need to look at this more." This caused many to wonder if the City was planning to end all streaming of Council meetings.
In the end, the City was able to stream the meeting on YouTube. During the meeting and in a subsequent email Gerling provided assurances that the City will continue to stream all Council meetings. Gerling also indicated that future meetings will return to their traditional meeting space at the Public Safety Center.
Geneva American Legion Development Proposal
Council held two public hearings. The first hearing was regarding the rezoning of 1115 Lochland Road from an agriculture zoning district to a lakefront zoning district. The 1115 Lochland Road property is currently owned by the American Legion. The second public hearing was about the new Planned Unit Development (PUD) being developed for the Lochland Road property. Although one resident asked whether there would be one or two PUDs on the property, there was no substantive testimony presented at either hearing. Council did not directly answer the resident's PUD question but seemed to indicate that the issue would be addressed during the planning process.
Council then considered Resolution 46-21, Ordinance 3-2021, and Resolution 47-2021, which all related to the 1115 Lochland Road property.
Resolution 46-2021 was a finding under the State Environmental Quality Review Act (SEQRA) that the Lochland Road project did not have any significant environmental impact. Councilor Ken Camera (Ward 4) asked if the associated traffic study considered how many new visitors would come into the area. Gerling said that the study did take that into account and that the study found there would not be a significant traffic impact. Councilor Bill Pealer (Ward 2) asked if there was a provision in the Resolution that would allow a new traffic study if the project did result in a lot of new traffic. Gerling stated that the City would ensure that a new traffic study would be allowed if conditions warranted.
Resolution 46-2021 passed unanimously.
Ordinance 3-2021 proposed amending Chapter 350 of the City of Geneva Municipal Code to rezone the 1115 Lochland Road area from an agriculture district to a lakefront district. The Lochland Road development proposed a mixed-use commercial and residential development. This type of development was not permitted under the agriculture zoning district. However, the proposed mixed-use development was permissible under the proposed lakefront zoning district.
As Council was preparing to vote on Ordinance 3-2021, the divisions among Council began to resurface. Camera asked what the Ordinance involved. Mayor Steve Valentino directed Camera to the text of the Ordinance. Camera said that he was just trying to figure out what the Ordinance was. Valentino told Camera that was what the "homework" was for. Camera responded, "that's a great comment Mayor". Valentino then asked Camera if he should wait longer, and Camera responded, "you just go on Mayor". The roll call vote was then taken, and Ordinance 3-2021 passed unanimously.
Resolution 47-2021 proposed that the City of Geneva approve the planned 1115 Lochland Road development submitted by Lakefront Development Group, LLC. Lakefront Development Group's proposal had already been referred to and approved by the Ontario County Planning Board. The Geneva Planning Board also reviewed the project.
The proposal called for the construction of two commercial buildings on the Western portion of the property. The buildings would house a restaurant, microbrewery, and a 125-room full-service hotel. The project would also construct up to 60 townhomes on the Eastern portion of the property.
Based on the application materials, the two Planning Board reviews, and the public hearings, Council approved Resolution 47-2021 unanimously.
Public Comments & Councilor Reports Highlight Council and Community Divisions
During the public comment section of the meeting, several residents spoke out against the events that ended the June 7, 2021, Council work session. Several residents specifically spoke out against how members of the audience treated Councilor Laura Salamendra (Ward 5) and how Valentino and Geneva Police Chief Michael Passalacqua failed to intervene on Salamendra's behalf.
Residents also spoke out against how Valentino abruptly ended the meeting. It was revealed that after Valentino initially ended the meeting, several Councilors realized that they still had a quorum and tried to resume the meeting. However, Gerling refused to allow them to proceed and Valentino told everyone they had to clear the room.
Residents also claimed that Salamendra had received rape and death threats. The Geneva Women's Assembly has started a petition to support Salamendra and stop the "violent and sexist" threats against her.
Residents also asked Valentino why it was okay for the June 7, 2021 protesters to yell at Salamendra, and why he gave the protesters a "thumbs up". Some even wondered if the same behavior would have been allowed had a  left-wing group been shouting down Councilor Frank Gaglianese (At-Large).
Councilor Tom Burrall (Ward 1) read a letter from HWS staff that expressed concerns about how City leaders handled the outburst of protesters at the June 7, 2021, meeting. Fingerlakes1.com asked the City for a copy of the letter. Despite the letter being read in an open meeting and being a public document that must be released under New York's Freedom of Information Law (FOIL), Burrall responded that "I received permission from Heather May to read the letter but did not receive permission to disclose the signees or to distribute the letter…she has been the gate keeper thus far."
May replied that the 28 members of HWS faculty who signed the letter read by Burrall were speaking for themselves, not HWS. However, May did not give permission for Burrall to release the letter, stating that she could not contact all faculty who signed the letter in a timely manner. May also said that the letter was intended to communicate with Council, not with the wider public.
Despite the letter, including the identities of all who signed it, becoming a public document when it was sent to a City Councilor, as of the publication of this article, neither the City nor Burrall had provided a copy of the letter.
During his report, Camera called out the Police Union over a rumor that officers had decided not to participate in the Boys and Girls Club charity golf tournament. Camera wondered if officers decided not to participate because youth had chalked up the sidewalk near the Public Safety Center. Camera's comments caused another brief dispute between Camera and Valentino. The dispute subsided when Camera said that if he was wrong he would apologize to the officers and buy them all a beer at the tournament.
At the end of Council reports, Valentino talked about wanting to rotate the position of Deputy Mayor. Councilor John Pruett (Ward 6) nominated Pealer to be the next Deputy Mayor. Gaglianese seconded the nomination. This nomination once again showed the divisions among Council. Salamendra spoke out against Pealer's nomination. Salamendra stated that she did not trust Pealer to hold a leadership position because of how he had behaved and because of how he treated her. Council approved Pealer as the new Deputy Mayor on a 6-3 vote. Salamendra, Councilor Jan Regan (Ward 3), and Camera voted no.
38 Jackson Street
Council considered Resolution 48-2021 to set a public hearing to consider the sale of City-owned property located at 38 Jackson Street. Assistant City Manager Adam Blowers told Council that the property was a vacant lot. Blowers stated that the owner of an adjacent property located at 34 Jackson Street was interested in buying the parcel. However, Blowers assured Council that the City would go out with the standard bid process. Council approved Resolution 48-2021 unanimously. The public hearing was scheduled for August 4, 2021, during Council's regular August meeting.
Regan Proposes Amending Council Rules and Procedures To Remove Disruptive Individuals From Council Meetings
Regan introduced Resolution 49-2021 which sought to Amend Council's Rules and Procedures. Regan proposed establishing formal procedures for removing disruptive individuals from Council meetings. Regan proposed a process of formal warnings to members of the public who disrupt meetings followed by removal from the meeting if disruptions continued. The resolution empowered the Mayor to determine what constituted a disruption. Regan clarified that the Resolution was not aimed at Valentino but was aimed at future leaders of Council.
Pealer felt the idea was appropriate but was concerned that the Resolution gave too much power to the Mayor to determine what constituted acceptable speech or what constituted an interruption. Pealer said that he was not willing to support the Resolution as written.
Gaglianese felt the resolution was unnecessary. Gaglianese felt that 911 could be called if meeting attendees became unruly to the point that they needed to be removed. Gaglianese specifically stated that he felt that Valentino and the Geneva Police would have taken action if the June 7, 2021 meeting had really gotten out of hand.
Valentino wondered if the resolution as written would apply to both Council and the audience. Pealer thought the resolution as written applied to both the audience and Council. Valentino thought it was not appropriate to give him the power to remove an elected voice of the people from a meeting.
Salamendra thought that maybe the Mayor should have the authority to remove Councilors. Salamendra cited how Gaglianese yelled at her to go back to Penn Yan.
When it became clear that Council did not like the Resolution as drafted, Salamendra moved to table it to allow further drafting. Salamendra's motion to table Resolution 49-2021 was defeated 6-3. Only Salamendra, Camera, and Regan voted to table.
Prior to the final vote, Burrall stated that he thought the issue was already covered in the existing Council Rules and Procedures.
Salamendra said that she did not feel that Valentino could be trusted to make the right decision because of how he handled the June 7, 2021 meeting and because of how he spoke to her and Camera on a regular basis. However, Salamendra expressed confidence that "the people" would hold Valentino accountable with their outrage when he implemented the proposed rule inappropriately.
Ultimately, Council rejected Resolution 49-2021 on a 6-3 vote. Regan, Salamendra, and Camera were the only Councilors who voted in favor of the Resolution.
Juneteenth Holiday Proposal
Resolution 50-2021 declaring Juneteenth as an official holiday in Geneva turned out to be one of the more controversial resolutions of the meeting.
Pruett wondered if the new holiday would give City employees another holiday off from work. Gerling stated that Juneteenth would be a day off for City employees. Pruett questioned whether it was fiscally responsible to give employees another day off.
Pealer also asked whether union contracts had provisions for adding holidays and then cutting paid time off. Gerling said most of the union contracts would just add the holiday, but some would add a holiday credit based on work needs.
Salamendra added to the discussion about employees getting another paid holiday off by saying "there is just something about a mostly white workforce getting a day off for Juneteenth that is financed by working-class black folks…"  Salamendra said everyone should celebrate Juneteenth but felt it shouldn't be with a day off. Instead, Salamendra said that Juneteenth should be celebrated with some "anti-racist" education. Salamendra went on to say that instead of City employees looking for a way to get another day off, costing the City more money, they should celebrate Juneteenth in a more traditional way by learning about what Juneteenth is all about. Salamendra said that employees should learn about how slaves were not told that they had been freed so that their masters could benefit from their cheap labor.
Council approved Resolution 50-2021 on a 5-4 vote.  Councilor Anthony Noone (At-Large), Regan, Salamendra, and Pruett voted no. During the vote, Camera asked if he could raise the issue again if he voted yes. Valentino confirmed that any Councilor on the prevailing side could re-raise the issue at any time. Valentino indicated that those who were not on the prevailing side would have to wait a year before they could re-raise the issue.
New York State Consolidated Funding Applications
Resolutions 51-2021 – 54-2021 were considered as a block because they all related to City New York State Consolidated Funding applications. These resolutions sought to permit the City to apply for funding for the Parrott Hall stabilization and Remediation project, and the Seneca Lake State Park Trail project. Council did not discuss the resolutions and approved them unanimously.
Resolution 55-2021 – 57-2021 were also considered as a block because they involved the City approving applications by local non-profits for New York State Consolidated Funding. These resolutions sought to support programs proposed by the Smith Opera House and the Solar Home Factory.
Pealer asked why Resolutions 55, 56, and 57 were on the agenda given that they related to local non-profit groups, not City programs. Gerling stated that City approval of the non-profit grant applications was required by the granting agencies.
Council approved Resolutions 55-2021 – 57-2021 unanimously. Council also supported the City Manager issuing support letters for projects proposed by The  Technology Farm, the Salvation Army, and BluePrint Geneva.
Council was also scheduled to hold a discussion regarding marijuana legalization. Council tabled the discussion because it was intended to be held during a work session, not a regular Council meeting.
Board Appointments
In what was another confusing Council nomination process, Council appointed members of the Geneva Police Body Camera Review Board and the Geneva Police Budget Advisory Board as follows:
Geneva Police Budget Advisory Board:
Amara Dunn – 9-0 vote
Robert Maclean  – 5-4 vote
Evelyn Buisch –  5-4 vote
Irene Rodriguez  –  9-0 vote
James McCorkle  – 5-4 vote
Alternate,  Andrew Spink  – 9-0 vote
Geneva Police Body Camera Review Board:
Benjamin Vasquez –  8-1 vote
Stephanie Annear – 7-2 vote
Kelly Smolinski – 8-1 vote
Christina DeJesus –  8-0 vote with Regan abstaining because she did not interview Ms. DeJesus
Ahmad Whitfield – 5-4 vote
Alternate, James Norwalk – 7-2 vote
---
---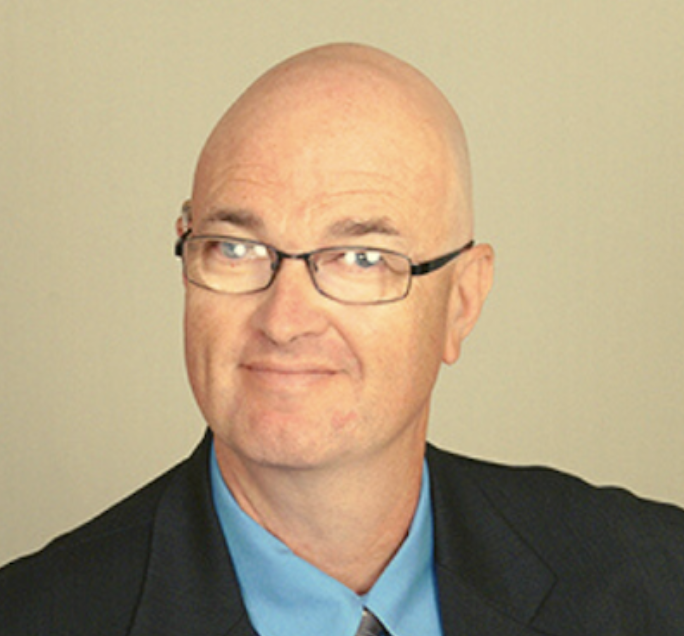 Todd covers local government in the Finger Lakes. He has a JD degree the Lincoln Law School of Sacramento. Send tips to [email protected].