Crestwood Midstream Partners, the midwestern gas pipeline and storage company that tried for years to win a state permit to store liquid petroleum gas, or LPG, in abandoned salt caverns next to Seneca Lake, appears to be bowing out of active business in Schuyler County.
While the state blocked its LPG business plan in 2018 after a bitter fight between the company and Finger Lakes residents that led to hundreds of arrests, Crestwood has continued to store natural gas in the same salt cavern field in Reading through a partnership with Consolidated Edison Inc.
Now it's exiting that business as part of $1.23 billion deal.
Earlier this week, that 50-50 partnership with Con Ed, known as Stagecoach Gas Services LLC, agreed to sell its 185 miles of gas pipeline and four underground gas storage facilities in the Southern Tier (including Schuyler County's) to Kinder Morgan Inc.
"Seneca Lake Guardian doesn't think it's likely that there will be future gas storage issues to fight on Seneca Lake," said Yvonne Taylor, vice president of SLG, successor to the group Gas Free Seneca founded to oppose the LPG project. "It's more likely that this sale is indicative of a slow, quiet death for gas infrastructure."
Kinder Morgan, based in Houston, owns the nation's largest natural gas pipeline network. The Stagecoach deal enhances its ability to serve Pennsylvania's Marcellus Shale natural gas production wells.
Stagecoach pipelines connect to four regional gas pipelines — Millennium, Tennessee, Transco and Dominion — that are key export routes for Pennsylvania's fracked gas.
The four underground gas storage facilities contain 41 billion cubic feet of actively managed capacity, Kinder Morgan said in statement.
The largest, Stagecoach Storage, is located six miles south of Owego, just north of the New York-Pennsylvania border. It has capacity of 26.2 bcf, certified by the Federal Energy Regulatory Commission, just a few miles from some of Pennsylvania's most productive wells.
The Thomas Corners and Steuben storage facilities, located about 25 miles west of Corning, have federally approved capacities of 7.0 bcf and 6.2 bcf, respectively.
The Seneca Lake gas storage, located in caverns created by U.S. Salt's solution mining two miles north of Watkins Glen, has FERC-approved capacity of 1.5 bcf. Records show gas was stored there this week, and Kinder Morgan said it was "looking forward to integrating these facilities into our suite of existing assets in the region."
The deal does not appear to have any bearing Crestwood's continued storage of natural gas liquid, or NGL (another name for LPG) in nine Steuben County storage caverns near Savona under its subsidiary Finger Lakes LPG Storage Inc.
Schuyler County tax records show Finger Lakes LPG Storage still owns 17 acres in the U.S. Salt field, but they are listed as vacant industrial property with a county-assessed value of $77,000.
Crestwood's 10K annual report filing with the Securities and Exchange Commission mentions the company's NGL storage near Bath but is silent on its property in Schuyler.
Crestwood obtained U.S. Salt through a 2013 merger with Kansas City-based Inergy LP. Inergy had acquired the salt company in 2008, the early stages of the fracking boom, when it announced plans to store both natural gas and LPG in abandoned salt caverns at the site.
Salt mining had never been a core business for either Inergy or Crestwood, and Crestwood finally sold it to Kissner Group Holdings LP in October 2017.
While Crestwood sold the salt company, it retained ownership rights to its gas and LPG storage in abandoned caverns. It continued to store gas at the site and pursued a state permit to store LPG as well.
The following spring, Crestwood acknowledged to the state Department of Environmental Conservation that caverns that it had wanted to use for LPG storage had leaked and would need further testing. It asked the DEC to delay any ruling on its LPG permit application.
The DEC responded two months later by denying the LPG permit application, more than eight years after it was first filed by Inergy (and assumed by Crestwood).
At the height of the LPG controversy, the groups SLG and We Are Seneca Lake mobilized opponents against the project on the grounds that caverns were not suitable to store explosive hydrocarbons and that the industrial project clashed with the agri-tourism economic base of the Finger Lakes.
SLG brought in key legal support from EarthJustice, which enlisted Houston geologist H.C. Clark as expert witness who wrote that several Crestwood caverns were unstable. We Are Seneca Lake focused on protests outside Crestwood's U.S. Salt facility on Route 14, drawing marchers from throughout the Finger Lakes and other states.
Among those arrested were actor James Cromwell and environmental activist Sandra Steingraber (at left).
Crestwood declined to clarify the current status of its would-be LPG storage caverns in Schuyler County. Joanne Howard, the company's vice president for corporate communications, did not return phone calls or acknowledge emailed questions.
Officials at Kinder Morgan did not respond to a phone call and emailed questions.
---
---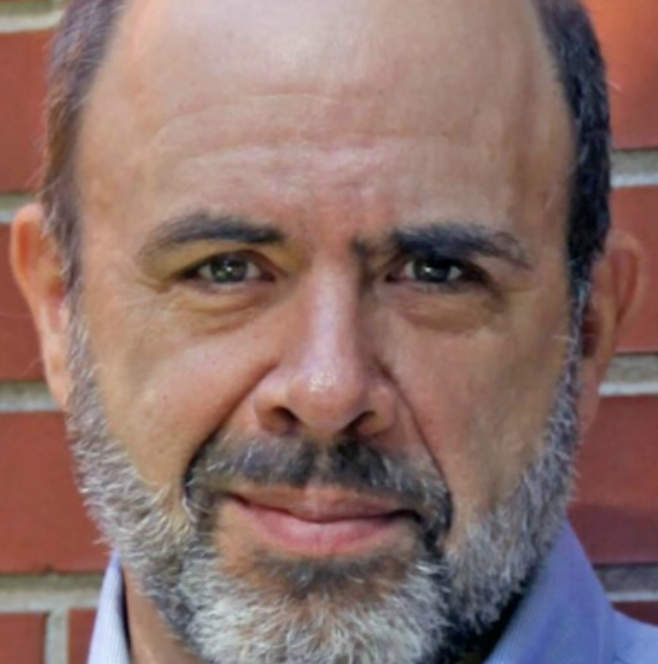 Peter is a three-time Pulitzer nominated reporter covering environmental issues through his first-of-its-kind digital publication The Water Front. He's won an array of Associated Press, UPI, and Society of Professional Journalist awards. His reporting on environmental issues continues to be featured in prominent New York publications and is available on FingerLakes1.com through an exclusive content partnership. Have a question or lead? Send it to [email protected].