Reeling from a round of negative publicity it helped trigger on bitcoin's heavy environmental footprint, Greenidge Generation Holdings LLC has announced plans to operate "carbon neutral" by June 1.
The company said Friday it would buy "voluntary carbon offsets from a portfolio of U.S. greenhouse gas reduction projects" to maintain carbon neutrality into the indefinite future.
The announcement came two days after Tesla CEO Elon Musk's dramatic reversal on the cryptocurrency hit the market price of both bitcoin and Greenidge's proposed merger partner, support.com.
On Wednesday, Musk tweeted that his firm would no longer accept bitcoin as payment for electric cars, due its increasingly heavy reliance on fossil fuels to complete transactions. Hours later, one trade press headline, referring to Greenidge, read: "How a Fossil-Fuel Power Plant Prompted Elon Musk's Bitcoin U-Turn."
Bitcoin's price dropped from $56,755 Tuesday, the day before Musk's tweet, to $46,450 Sunday, while support.com shares slipped from a high of $3.01 Tuesday to $2.40 Thursday before Greenidge's "carbon neutral" press release helped arrest the slide.
(Because GGH plans to merge with support.com in order to become a publicly traded stock on the NASDAQ market, the latter's share price reflects the market's confidence in GGH's bitcoin expansion plans. Those shares have taken a beating since the deal was announced in March, as concerns over Greenidge's carbon footprint have taken center stage. After trading at $7.10 on March 22, they dipped to $2.53 this afternoon.)
Jeffrey Kirt, CEO of GGH, owner of the Dresden power plant, chose to emphasize the company's role as an environmental leader.
"By taking the bold and unique step of making our cryptocurrency mining fully carbon neutral immediately – as opposed to at some distant date in the future — Greenidge is once again leading in environmental efforts," Kirt said in the press release. "We call on others to join us in significantly reducing greenhouse gas emissions now."
The announcement drew skeptical responses from critics of GGH's plans to increase its energy consumption from 19 megawatts to 500 MW at bitcoin operations in Dresden and other yet-to-be-named locations.
"We're not going to miraculously resolve our climate crisis with carbon offsets," said Vinny Aliperti, winemaker at Atwood Vineyards in Burdett. "New York State and the (U.S. Environmental Protection Agency) need to get serious about regulating crypto (air) emissions."
Greenidge's conversion to a gas-fired bitcoin mining operation two years ago, coupled with its plan to go public, spurred warnings that the plant could be a model for up to 30 other antiquated fossil fuel power facilities in New York State. Any such trend would undermine the state's chances of achieving ambitious greenhouse gas reduction targets set in its 2019 Climate Leadership and Community Protection Act, EarthJustice and the Sierra Club said in a letter to Gov. Andrew Cuomo.
The CLCPA mandates a 40 percent reduction (from 1990 levels) in all greenhouse gas emissions across New York state by 2030; and 85 percent reduction in greenhouse gas emissions by 2050; and 100 percent renewable electricity production by 2040.
Proposed bills in the state Senate (S6486-Parker) and Assembly (A7389-Kelles) seek to address the cryptocurrency threat to CLCPA by imposing a three-year moratorium on all mining operations statewide. Each measure would require a full environmental impact statement that analyzes the impact on CLCPA before a bitcoin operation can proceed.
The moratorium bills face un uphill battle to win necessary support, given that the legislative session ends June 10.
But if a moratorium bill is enacted, it's not clear how Greenidge's planned purchase of offsets would mesh with CLCPA requirements. CLCPA explicitly prohibits "the electric generation sector" from using air emission offsets.
"Offsets are tricky things, and a growing number of climate scientists are opposed to their use," said Robert Howarth, a Cornell University ecology professor and one of 22 members of the state's Climate Action Council, which is charged with spearheading CLCPA compliance.
In its press release, Greenidge said it planned to continue participating in the Regional Greenhouse Gas Initiative, or RGGI, in which states sell CO2 emission allowances through auctions and invest the proceeds in energy efficiency.
"Greenidge purchases RGGI allowances each year to cover 100 percent of its CO2 emitted from power generation and has done so since it began gas-fired operations in 2017," the company said.
In addition, the company said it would purchase voluntary carbon offsets from a portfolio of U.S. greenhouse gas reduction projects — all through well-known offset registries that assure "real, permanent, and verifiable" environmental benefits.
Howarth noted that terms of Greenidge's offset purchases will depend on the agreed upon price of carbon, which varies widely. For example, RGGI's most recent market price is less than $8 per ton, while the state Department of Environmental Conservation, using different assumptions for CLCPA purposes, has set the price at $125 per ton.
"Even if (Greenidge) were allowed under CLCPA to use offsets, the offsets are supposed to be in the same county, if at all possible," Howarth added. "So their participation in the generic offset markets would not count."
Judith Enck, a former region director of the EPA during the Obama Administration, dismissed Greenidge's "carbon neutral" announcement.
"This is not a responsible answer to the very legitimate concerns about the environmental impacts of bitcoin mining," Enck said. "The offset announcement is not particularly relevant because state climate law discourages offsets and says they cannot be used until the DEC promulgates regulations to establish rules of the road — which they have not done."
But others in the cryptocurrency industry applauded Greenidge's bid for carbon neutrality.
Nic Carter, a partner at Castle Island Ventures and frequent commentator on mining controversies, told Reuters: "All miners should follow (Greenidge's) example and buy offsets …. Offsets are an expedient and efficient tool to solve this (environmental) problem."
Greenidge's current state air permits expire in September, and the company has applied for renewal.
EarthJustice and the Sierra Club have projected that the plant would exceed its current permitted limit for CO2-equivalent emissions if it carries through its announced plans to significantly expand bitcoin operations in Dresden.
The DEC has promised to carefully consider the case.
"DEC will ensure a comprehensive and transparent review of its proposed air permit renewals with a particular focus on the potential climate change impacts and consistency with the nation-leading emissions limits established in CLCPA," the agency said in recent statement.
"As the greenhouse gas emissions associated with this type of facility may be (precedent-setting) and have broader implications beyond New York's borders," the statement continued, "DEC will consult with the EPA, the Climate Action Council, and others as we thoroughly evaluate the complex issues involved."
---
---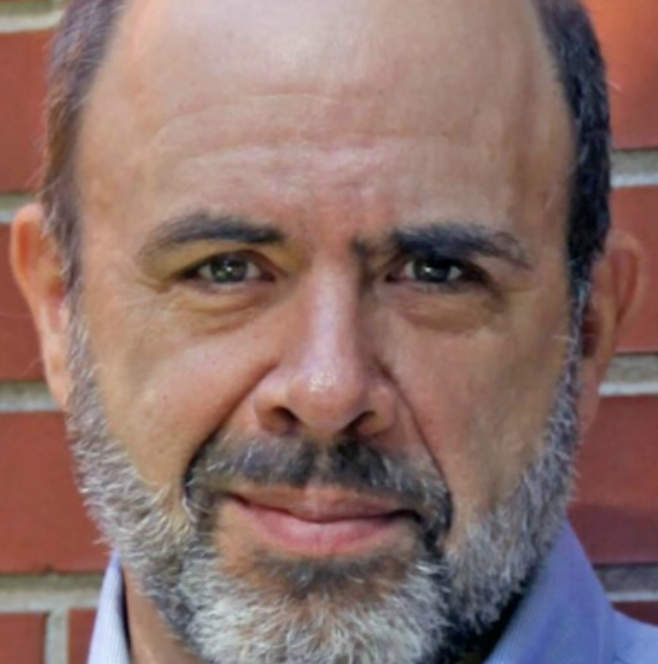 Peter is a three-time Pulitzer nominated reporter covering environmental issues through his first-of-its-kind digital publication The Water Front. He's won an array of Associated Press, UPI, and Society of Professional Journalist awards. His reporting on environmental issues continues to be featured in prominent New York publications and is available on FingerLakes1.com through an exclusive content partnership. Have a question or lead? Send it to [email protected].