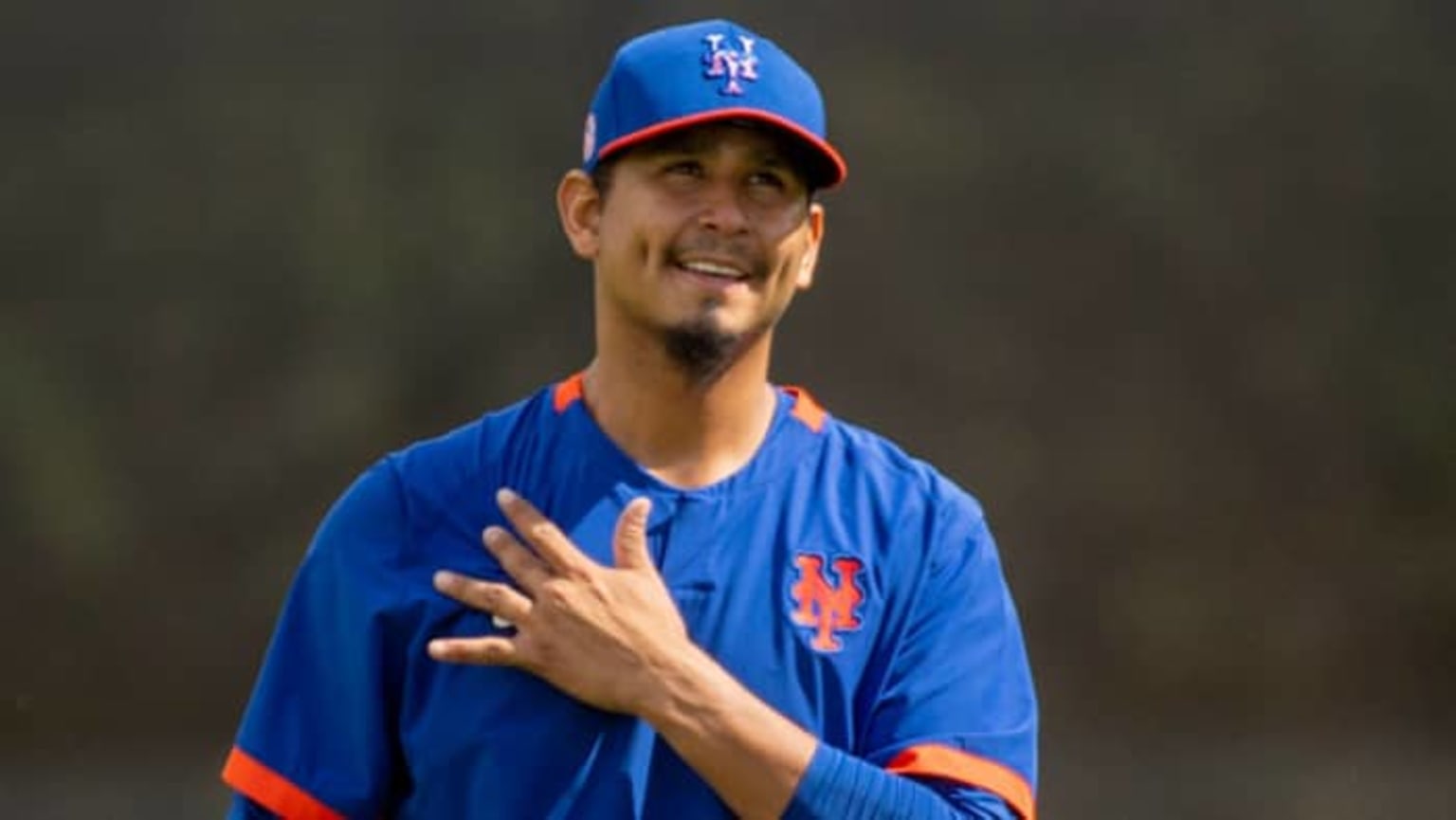 Carlos Carrasco's torn right hamstring, which the Mets initially hoped would cost him six to eight weeks, is now guaranteed to keep him sidelined for significantly longer than that. The team on Thursday transferred Carrasco to the 60-day injured list, which will prevent him from returning before May 31.
A source said that while Carrasco did not suffer a setback such as a re-tear of the hamstring, he also hasn't been able to push the muscle as much as he would like. Carrasco has been pitching in simulated games at the Mets' Spring Training complex, but he also must prove that he can field his position before the team will consider activating him. When the Mets pushed Carrasco in workouts, his hamstring did not respond as they had hoped.
Now on the 60-day IL, Carrasco will have additional opportunities to get his leg right in Minor League games. Carrasco is tentatively scheduled to begin a rehab assignment this weekend for Triple-A Syracuse.
RHP Tommy Hunter has been selected from Triple-A Syracuse and will be active for today's game…He will wear #29.

RHP Carlos Carrasco has been transferred to the 60-Day IL.

RHP Jordan Yamamoto has been optioned to Triple-A Syracuse.

— New York Mets (@Mets) May 6, 2021
The move cleared 40-man roster space for the Mets to activate reliever Tommy Hunter, who had the right to opt out of his Minor League deal if the Mets did not add him to the roster. To make room for Hunter on the active roster, the Mets optioned right-hander Jordan Yamamoto to Triple-A.
Carrasco, 34, was the second piece the Mets received from Cleveland in their Francisco Lindor trade this winter. He went 88-73 with a 3.77 ERA over 11 years with Cleveland, but health problems and the pandemic have limited him to 24 starts over the past four seasons. In his absence, the Mets have relied mostly on Joey Lucchesi to fill their rotation hole; Lucchesi is due to pitch bulk innings on Saturday.

Kyle leads sports coverage and hosts the Concrete Jungle podcast. Have a lead or question? Send it to [email protected].