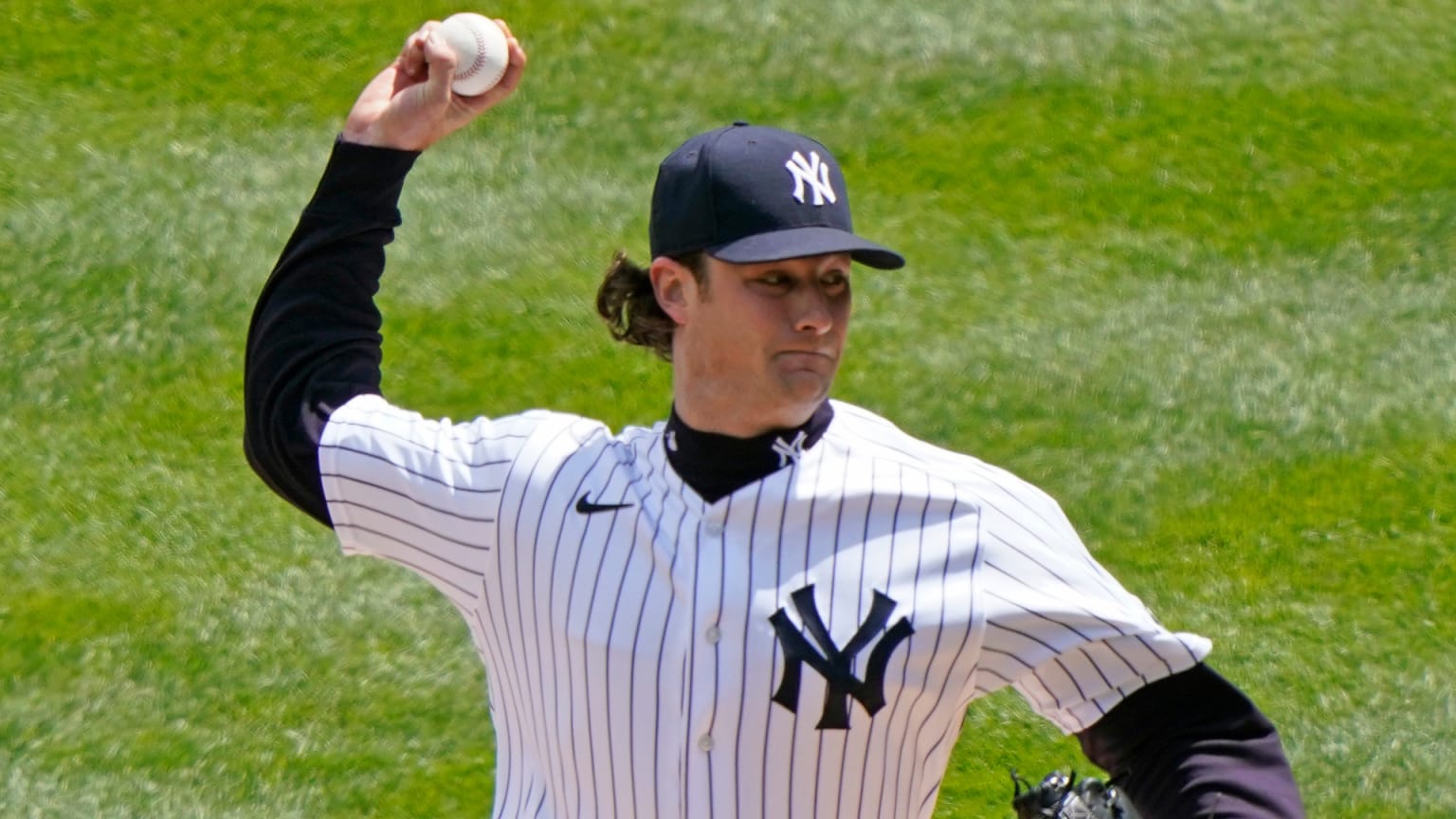 Gerrit Cole's instinct was to duck, his fastball making solid contact with the barrel of Joey Wendle's bat for a lined single. The Yankees' ace glanced toward his dugout, saw no movement and focused on the next hitter. With his team scuffling, this was a jam he wanted to handle on his own.
Yet Cole seemed fatigued as he stared in to Yoshi Tsutsugo, trying a changeup that hovered near the bottom of the strike zone. That 109th offering of the afternoon got smacked to the gap in right-center field, chasing home the deciding run of the Yankees' fifth consecutive loss, a 4-2 defeat on Sunday at Yankee Stadium.
Cole sat at 98 pitches through six innings, having provided another elite performance absent significant run support — Giancarlo Stanton slugged a second-inning homer and DJ LeMahieu stroked a fifth-inning RBI single. Cole's 10-strikeout, no-walk line and pitch count were hurt by the Bombers' sloppy outfield defense in the third inning, with Aaron Hicks misplaying two balls during a two-run frame for Tampa Bay.
Hicks seemed tentative on Kevin Kiermaier's soft single, placing two runners on with none out. Yandy Díaz followed with a ground ball to center field that Hicks booted, allowing Mike Zunino and Kiermaier to race home. The Yanks have lost five of six games to the Rays this season, and 18 of 23 contests dating to September 2019, including the 2020 postseason.
GAME HIGHLIGHTS:

Kyle leads sports coverage and hosts the Concrete Jungle podcast. Have a lead or question? Send it to [email protected].