On Wednesday Geneva City Council's divisions continued to be evident as they considered resolutions to Censure Councilor Laura Salamendra (Ward 5) and remove City Attorney Emil Bove, Jr. from participating in police reform and police policy issues. Council's divisions were also highlighted during the discussion of the Council potentially returning to in-person meetings when Councilor Ken Camera would not return to in-person meetings without a police presence or other safety precautions being taken at those sessions.
Councilor William Pealer (Ward 2) introduced Resolution 29-2021 to Censure Salamendra for regarding events that took place during a Back the Blue Rally on July 19, 2020. The Resolution was based on the results of an Ethics Complaint filed against Salamendra. The results of that Ethics Complaint were presented at the March 2021 Council meeting. The findings issued by the Geneva Ethics Board stated that Salamendra violated Tenets 2, 3, and 16 of Geneva's Code of Ethics. The Board alleged that Salamendra's conduct on July 19, 2020, was not above reproach and did not avoid an appearance of impropriety as required by Tenet 3. The Board also alleged that Salamendra's conduct did not create a positive workplace environment as required by Tenet 16. The Board also asserted that Salamendra failed to comply with the law in violation of Tenet 2.
The allegations against Salamendra stemmed from complaints that a vehicle in which Salamendra was a passenger refused to move quickly enough as directed by a Geneva City Fireman. It was also alleged that occupants of the vehicle engaged in abusive conduct towards the fireman and that their actions had endangered his safety. Although Board did not have any direct evidence that Salamendra engaged in actions directly against the fireman, it was alleged that she violated the Code of Ethics by failing to control the driver of the car and by failing to intervene to stop the abusive conduct directed at the fireman.
Pealer stated that he did not believe it was appropriate for Councilors to bend the rules they had agreed to obey. Councilor Anthony Noone (At-Large) felt that the Ethics Board had been completely impartial and that it was totally unacceptable for a Councilor to engage in activities that endangered others. Councilor Frank Gaglianese stated that the Council should not ignore the Ethics Board findings. He also spoke of how this was the third finding of the Board against Salamendra, and that consequently this complaint needed to be taken seriously. At one point Mayor Steve Valentino stated that the Ethics Board had evidence available that Council hadn't seen, but he did not disclose what that evidence was.
Several Councilors raised numerous concerns regarding the Resolution and the Ethics Board decision against Salamendra. Camera questioned how the Resolution called Salamendra's conduct "unprecedented" when comparing it to previous allegations leveled against Gaglianese regarding his comments "…If I could have got a gun and shot the squares on my computer screen and killed everybody…" in regards to a Hobart and William Smith virtual police reform event. Councilor Jan Regan (Ward 3) was concerned that Salamendra was being unfairly targeted by both the Ethics Board and certain members of Council. Regan was also concerned that Salamendra had become an agenda item for the Council just like the Foundry Update. Councilor Tom Burrall (Ward 1), while not condoning Salamendra's actions, felt that the Ethics Board had insufficient proof that Salamendra had done anything wrong. Burrall specifically could not see how a passenger in a vehicle could be held responsible for the actions of the vehicle's driver. Burrall also questioned how a "deadly" situation could have existed given that the vehicle was not in motion during the incident. Councilor John Pruett (Ward 6) also questioned the accuracy of the accusations. Pruett referred to the accusations as "defamatory" and wanted these types of issues resolved away from public view in Executive Sessions.
Ultimately Council rejected Pealer's resolution on a 4-5 vote with Burrall, Regan, Camera, Salamendra, and Pruett all voting against the Censure.
Following the vote on the Resolution to Censure Salamendra, Camera introduced Resolution 30-212 calling for City Attorney Emil Bove, Jr. to be excluded from all legal work regarding  Geneva's police reform efforts and any police policy issues. The Resolution also called for the law firm of Gibson Dunn to be the City's primary attorney on police issues. Regan offered an amendment to the Resolution to clarify that while Gibson Dunn would be the primary attorney on policing issues, the law firm of Midey, Mirras, & Ricci, LLP, which employs Bove, could work on policing legal issues so long as Bove was not involved in that work. Regan's amendment passed on a 5-4 vote with Noone, Gaglianese, Pruett, and Valentino voting no.
Camera presented the Resolution because he was concerned with the quality of legal services received from Bove regarding policing issues. Camera clarified that he counted Bove as a friend, and thought he was a great guy and good man, but that policing simply was not his area of expertise. Camera stated that he wanted to set up a similar situation where Council used the services of a specialist in policing issues similar to how Council used a specialist on environmental issues. Salamendra also stated that she had concerns regarding Bove's involvement in policing issues.
Valentino stated that he could not support the Resolution as it was written. Noone questioned the entire Resolution and wondered if it should not have been considered in a closed Executive Session rather than an open meeting. Noone also felt that the issue was only raised because Bove's legal opinions presented information that some people simply did not want to hear. Pealer also opposed the Resolution stating that it had inappropriate accusations against Bove. Pealer also felt that Bove's legal opinions had been entirely consistent with opinions received from other attorneys that had assisted the City on police reform issues.
Ultimately Council rejected the Resolution on a 3-6 vote with only Camera, Regan, and Salamendra supporting the Resolution. However, it was clarified during the debate that the City Manager Sage Gerling had already been informally directed by Council to remove Bove from police reform matters, which she had done. Consequently, despite the Resolution failing, it appeared unlikely that Bove would resume working on police reform issues.
Council also engaged in a discussion regarding the potential of resuming in-person meetings. The vast majority of Council desired to resume in-person meetings so long as it was safe to do so and so long as the public was permitted to join the meetings. However, Camera indicated that because of the changed environment the Council now operates in he was not excited to return to open meetings. Camera stated that he no longer feels safe as a Councilor. He even stated that he no longer feels safe around some other Councilors. Camera stated that he would not return to in-person meetings until those meetings offered similar security measures, such as a police presence, as existed when the Council met at the Public Safety Center.
Salamendra cautioned the Council to listen to public health officials because while some may feel the Pandemic is over for them, it isn't over yet for many. Salamendra particularly had concerns about returning to in-person meetings until a larger percentage of the population had been vaccinated. Salamendra also stated that although she would meet in person again she did not look forward to being in the same room with some Councilors who "can't keep their comments about her to themselves."
Ultimately, the Council decided that they would try to resume in-person meetings with a hybrid option for those Councilors who were not yet ready to return to in-person meetings. Council hoped to start this process with the May meeting. The hybrid option would remain in place until the State lifts the COVID-19 State of Emergency, which would then require Council to resume public meetings under the State's Open Meeting Law. Regardless of whether Council meets 100% in-person or via a hybrid format, Gerling assured residents that they would continue to be able to view the proceedings via the City's YouTube channel.
In other actions, Council approved the sale of three parcels of land. First, Council approved the sale of 107 Wadsworth Street. The City received one bid of $4,000 for the property. Although the property is currently buildable, the purchasers do not intend to build on it. Rather they intend to use it as a parking lot for adjacent property. Assistant City Manager Adam Blowers indicated that the property was appraised at $9,500 and that the $4,000 bid was submitted by Wend Marsh and Dave Linger. The sale of 107 Wadsworth Street was approved on an 8-2 vote with Camera and Salamendra voting no.
Council also approved selling a 7-foot wide strip of land on Lochland Road. Blowers stated that this property is not currently buildable and that the winning bid was submitted by Geneva On The Lake in the amount of $9,5000. The Lochland Road parcel was directly adjacent to land owned by Geneva On The Lake and the hotel was not intending to develop the parcel if the purchase was approved. Council approved the sale of the Lochland Road parcel on a unanimous vote.
Council also considered a proposal to sell four parcels of land in the Industrial Park that were owned jointly with the Geneva Industrial Development Agency (IDA) and the Ontario County IDA. The properties were located on Forge Ave.-West and Forge Ave. Nardozzi Paving and Construction, LLC. Proposed purchasing the parcels for $115,000 and agreed to pay an additional $15,000 for the City's appraisal and closing costs. The company intends to use one parcel to build a new headquarters facility and intends to use the remaining parcels as a yard for their equipment and supplies. The company also wanted to lease the yard land from the City pending sale because of their immediate need for increased storage capacity. Council approved the Resolution unanimously.
Council also considered an agreement with Hobart and William Smith Colleges to create a Rain Harvest and Reuse Program at the Bozzuto Center at 22 Castle Street. The project is designed to redirect rainwater from running into Seneca Lake by collecting it and using it for watering adjacent green spaces/gardens. The project would be paid for with grant funding and the Resolution sought to formalize the agreement between and responsibilities of Hobart and William Smith Colleges and the City. Council approved the Resolution unanimously.
Council also considered a Resolution declaring the below-listed items owned by the Police Department as surplus.
2011 Chevrolet Caprice (VIN: 6G1MK5T25BL522989)
2012 Ford Explorer PIU (VIN; 1FM5K8AR4FGA78501)
2014 Dodge Charger (VIN: 2C3CDXAG4EH233313)
Sound-off Signal Siren/Light Controller
Sound-off Signal n-Force Lightbar (P/N: ENFLBS1254)
Sound-off Signal Interior Lightbar (P/N: EPL9
Sound-off Signal Rear traffic Advisor (P/N: ENFWBRFD01)
Sound-off Signal Windshield Interior Lightbar (P/N: EPL8000)
Sound-of Signal Light Heads (2 red, 4 Red/White, 2 Red/Blue White)
Sound-off Ghost Lights (2 red, 2 Red/Blue)
Sound-off Signal n-Force Lights (Red/White)
Whelen Edge 9M Lightbar (S/N: 41126)
Whelen Edge 9M Lightbar (S/N: 55091)
Whelen Siren Speaker
In-Car Shotgun/Rifle Lock
Galls Siren
HAVIS 2013-2019 Ford PIU Console with Docking Station
HAVIS 2014 Dodge Charger Console
Federal Signal Siren Speaker
Star/Signal Windshield Light (Red) )P/N: DL142-RR)
Star/Signal Windshield Light (Red) (P/N: DL171-RR)
Blowers informed Council that if any of the above equipment could be sold, the proceeds would be placed in the Equipment Reserve Fund to assist in funding future equipment purchases. Council approved the Resolution on a unanimous vote.
Council also unanimously approved a new contract with the Geneva Public Works Unit. The new agreement called for 2% annual salary increases. However, the agreement also called for reductions in benefits for new hires. Those reductions included no stipends, No HRA benefits and caps on health insurance buyouts, no educational incentives, and Worker's Compensation would not exceed six months. The contract also called for a minimum of 25 years of service before employees would be eligible for retirement sick time incentives, and retirees would only receive health insurance after 25 years of service without any supplemental insurance (i.e. Medicare only) once a retiree reached 65 years of age.
Council was slated to consider a budget amendment to hire a contractor to create a new City website. Council was informed at their Monday, April 5, 2021, work session that the City's website had become a major issue for staff because of security concerns. Staff indicated that the City's website was being hacked repeatedly. These hacking incidents were causing residents difficulty in accessing the site and were causing staff to have to spend considerable time and resources in fixing the problems. However, Council voted to table the Resolution Wednesday because staff only recommended one potential vendor located in Kansas. Council asked staff to put out an RFP to obtain additional bids, with a particular emphasis on seeing if competitive local options were available.
Council also appointed Antonio Gomez and Jeff Greco to the Zoning Board of Appeals and Will Wolfe and Ashli Watkins to the Ethics Board. Pruett initially mistakenly voted no on the Zoning Board of Appeals appointments because he thought he was voting on the Ethics Board appointments. Once he realized his mistake, Pruett asked to change his vote to yes on the Zoning Board of Appeals appointments. Pruett voted no on the Ethics Board appointments because he feels the Ethics Board was getting away from its mission. Once she realized that she had also voted yes on the Ethics Board appointments, Salamendra also asked to change he vote to no, citing similar concerns. Valentino allowed the vote changes but asked Councilors to be more careful in the future because he did not believe the Council's Rules of Order actually permitted changes in votes.
---
---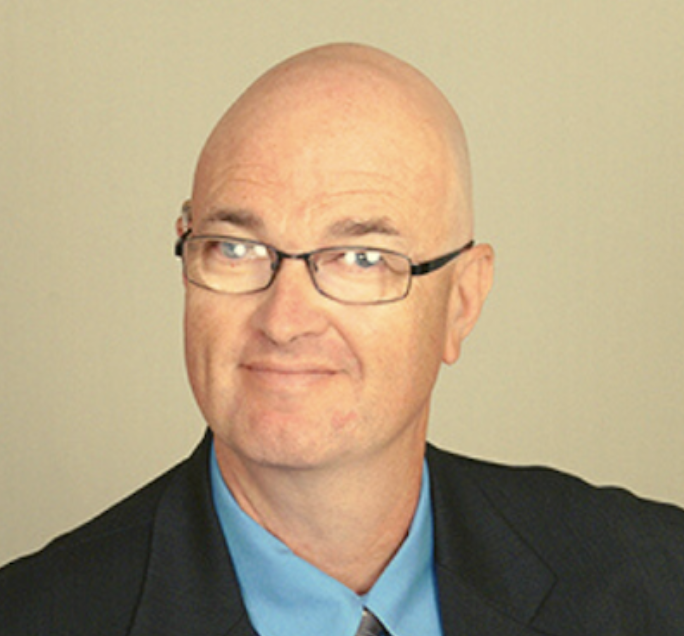 Todd covers local government in the Finger Lakes. He has a JD degree the Lincoln Law School of Sacramento. Send tips to [email protected].