The 2021 MLB All-Star Game won't be in Georgia.
Major League Baseball announced Friday afternoon that the game would be moving out of the Atlanta Braves' Truist Park because of the state's new law that restricts voting rights. The MLB draft is also being moved out of Georgia.
Commissioner Rob Manfred said in a statement that "the best way to demonstrate our values as a sport is by relocating this year's All-Star Game and MLB draft."
You can read Manfred's statement in its entirety below. No replacement location was immediately announced.
Braves disappointed in All-Star Game being moved
In a statement, the Braves said they were "deeply disappointed" about MLB's decision to move the game. The Braves said they hoped to use the game "as a platform to enhance the discussion." The team said it supports equal voting rights for all.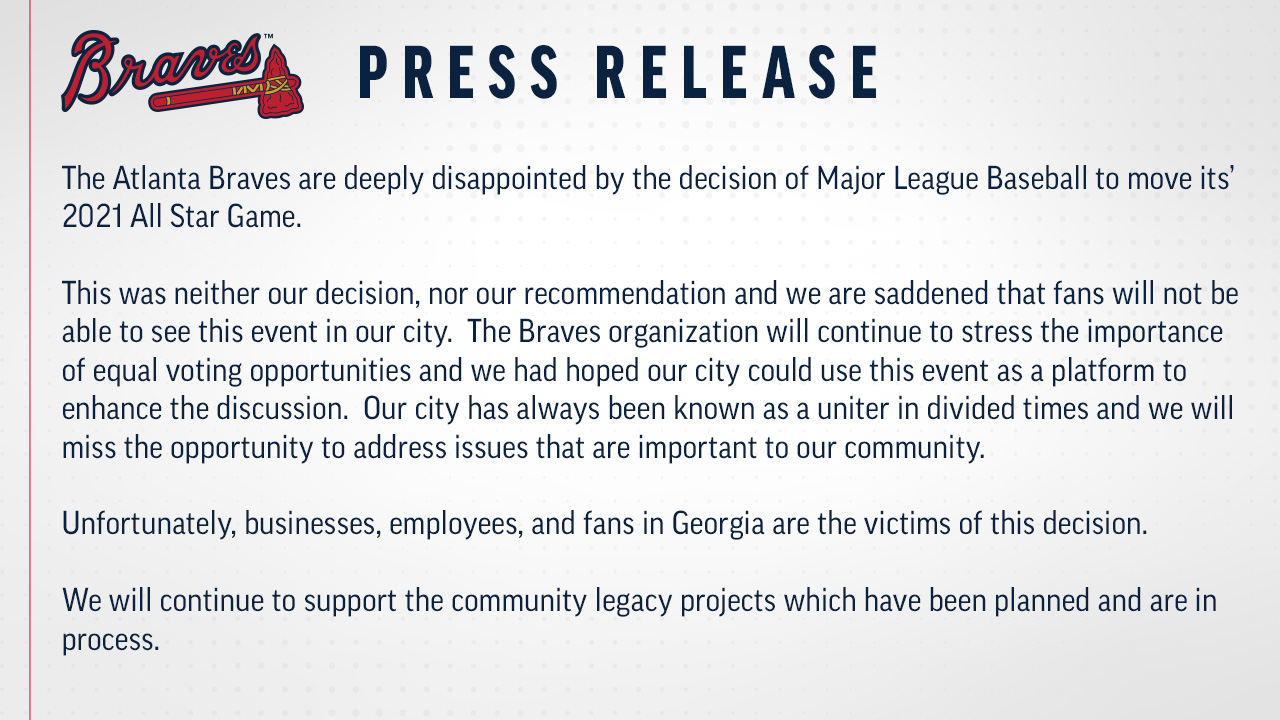 The Braves added that the "businesses, employees and fans in Georgia are the victims of this decision."
Players Alliance supports MLB's decision 
The Players Alliance, a group made up of over 150 current and former Black baseball players, supported the league's decision to move the game. The Players Alliance vowed to keep fighting for racial equality, saying, "We will not be silenced. We won't back down in the fight for racial equality. We will never stop breaking barriers to the ballot box."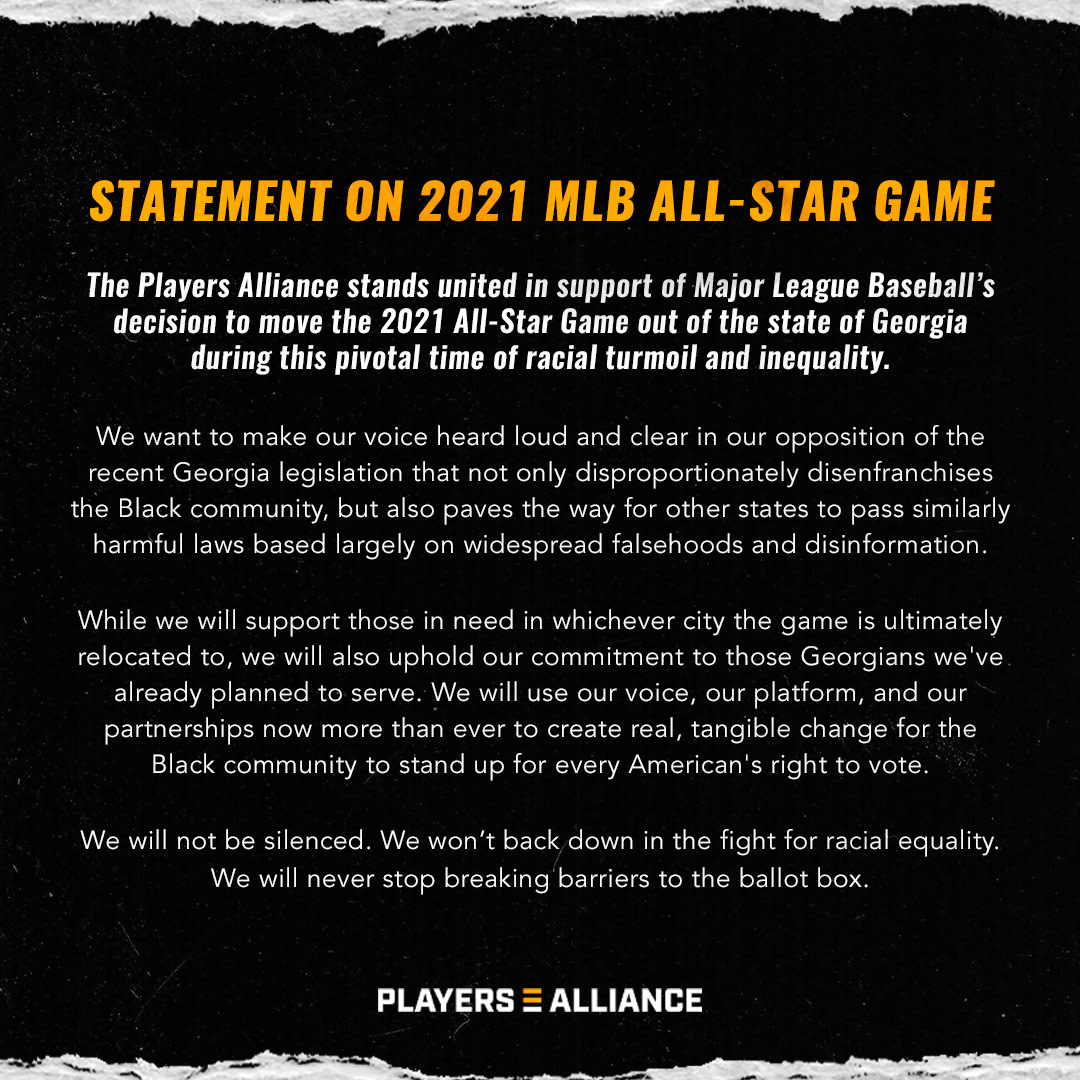 Kyle leads sports coverage and hosts the Concrete Jungle podcast. Have a lead or question? Send it to [email protected].