NYSEG released its daily restoration plan for work that will be completed on Saturday after damaging winds tore through much of the Finger Lakes and Central New York.
As of 7 a.m., approximately 975 customers were without power in the company's Geneva division, which includes Ontario, Seneca and Wayne counties. NYSEG also announced that it expects to complete restoration tonight. The company expressed appreciation and empathy for customers that went without power overnight.
Details of Saturday's work plan include:
Crew Information: As restorations in other areas have been completed, the company has continued to shift resources into areas with a high number of outage incidents and customers without power. To supplement the more than 1,500 field resources currently engaged in restoration activities, the company has continued to onboard additional resources as they become available.
Restoration Work: Softened soil conditions, as a result of thawing ground conditions and melting snow, coupled with severe winds, caused a significant amount of fallen trees and limbs, resulting in broken poles, downed wires and damage to other electrical equipment. As such, the crews will place particular emphasis on replacing broken poles, stringing new wire and replacing other damaged equipment, such as transformers.
https://twitter.com/AndrewWHAM/status/1375529748084973574?s=20
COVID-19 Vaccination Sites: Consistent with the initial response strategy, the company will continue to closely monitor the reliability of service at major COVID-19 vaccination sites. Throughout the storm, repairs to impacted sites were prioritized to ensure a continuity in operations.
Safety and Restoration Information: NYSEG will continue to provide updates throughout the event to the general public on the company's website and social media channels (Facebook and Twitter). The company also offers customers the following reminders to stay safe.
Stay Away From Downed Wires
Stay at least 30 feet from a downed power line.
If a downed wire comes in contact with your vehicle, stay inside and wait for help. If you must get out because of fire or other danger, jump clear of the vehicle to avoid any contact with the vehicle and the ground at the same time. Land with your feet together and hop with feet together or shuffle away; don't run or stride.
NYSEG customers should call 1.800.572.1131 to report downed power lines or other hazardous situations.
During a Power Interruption
Contact neighbors to see if their power is off. A loss of power may be the result of a blown fuse or a tripped circuit breaker.
To report a power interruption, contact NYSEG at 1.800.572.1131.
Keep refrigerators and freezers closed as much as possible. Most food will last 24 hours if you minimize the opening of refrigerator and freezer doors.
Power Restoration Priorities:
The company's first priority is to respond to reports of downed power lines to keep the public safe. NYSEG customers are asked to call 1.800.572.1131 to report downed wires. Once this vital public safety work is complete, the company will:
Assess the damage to the electricity delivery system.
Develop a detailed restoration plan.
Make repairs as quickly as possible.
For additional information, including storm preparation tips, storm safety information, generator safety information, restoration priorities and emergency resources, visit Outage Central at NYSEG.com and on the company's social media pages:
Facebook: @NYSEandG
Twitter: @NYSEandG
---
Original Report: Thousands without power at 4 p.m. due to damaging winds
Thousands were without power Friday afternoon as strong winds battered the region.
The National Weather Service had issued Wind Advisories and Warnings, and forecasters expected gusts in excess of 50 mph in spots.
As of 4 p.m. here's a look at how many people are without power by county:
Cayuga: 555
Monroe: 2,800
Ontario: 2,195
Schuyler: 2,254
Seneca: 434
Steuben: 4,081
Tompkins: 2,364
Wayne: 954
Yates: 2,243
This data includes that from RG&E, as well as NYSEG.
Follow the links above to see the latest power outage lists.
Strong winds cause quite a bit of damage around WNY this afternoon. Check out @GeorgeRichert4 's live reports on @news4buffalo at 4,5&6 pic.twitter.com/73lxHq9bPg

— Chris (@CBNEWSPHOTOG) March 26, 2021
Strong winds cause quite a bit of damage around WNY this afternoon. Check out @GeorgeRichert4 's live reports on @news4buffalo at 4,5&6 pic.twitter.com/73lxHq9bPg

— Chris (@CBNEWSPHOTOG) March 26, 2021
ROCHESTER TORNADO? Nope. Many of you saw this low-hanging, ominous cloud with our storms this morning. Attached is a picture from Rebecca Rafferty. What you're looking at is a harmless combination of scud & a shelf cloud. See attached for a breakdown of what's going on here… pic.twitter.com/sx6Uy0WTyp

— Eric Snitil (@EricSnitilWx) March 26, 2021
---
---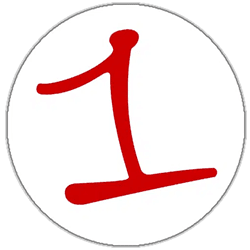 FingerLakes1.com is the region's leading all-digital news publication. The company was founded in 1998 and has been keeping residents informed for more than two decades. Have a lead? Send it to [email protected].