Calls for Gov. Andrew Cuomo's resignation grew even louder Friday night, as the highest ranking members of his party in Congress and Senate called for his resignation.
Senate Majority Leader Chuck Schumer, as well as Sen. Kirsten Gillibrand, who collectively make up New York's representation in the U.S. Senate called for Cuomo's resignation. "Confronting and overcoming the Covid crisis requires sure and steady leadership," the two said in a joint statement. "We commend the brave actions of the individuals who have come forward with serious allegations of abuse and misconduct. Due to the multiple, credible sexual harassment and misconduct allegations, it is clear that Governor Cuomo has lost the confidence of his governing partners and the people of New York."
The statement ends with four simple words that have been echoed by dozens of elected officials in the state Assembly and Senate, as well as Congress. "Governor Cuomo should resign," Schumer and Gillibrand concluded.
Rep. Joe Morelle also called for Gov. Cuomo to resign. "The allegations against Governor Cuomo are deeply troubling. It has become clear that he cannot continue to effectively govern and provide the leadership our state needs during this critical time," he wrote. "For the good of all New Yorkers, the Governor should step down so that we can focus on the important issues facing our community."
All but three members of New York's Democratic Congressional delegation have called for Cuomo to step down.
A Capitol Wag in Albany says of @NYGovCuomo's response to latest allegations/Democrats withdrawing support: "The more he talks, the more it's clear the damage he's done, and the more support he loses."

Offers advice to aides: "They should keep him holed up in the Mansion."

— Bernadette Hogan (@bern_hogan) March 12, 2021
This latest development comes hours after the state Assembly granted authority to the judicial committee to begin an impeachment investigation into Cuomo and the allegations against him.
The following statement was issued by Cuomo during a press conference on Friday:
"As I have said before, and I firmly believe that my administration has always represented, women have a right to come forward and be heard and I encourage that fully. But I also want to be clear: there is still a question of the truth. I did not do what has been alleged. Period. I won't speculate about people's possible motives, but I can tell you as a former Attorney General who's gone through this situation many times, there are often many motivations for making an allegation and that is why you need to know the facts before you make a decision. There are now reviews on the way. No one wants them to happen more quickly and more thoroughly than I do. Let them do it. I'm not going to argue this issue in the press, that is not how it is done, that is not the way it should be done. Serious allegations should be weighed seriously, right? That's why they are call serious. As I told New Yorkers many times, there are facts and then there are opinions, and I've always separated the two. When I do briefings, I put out the facts and then I offer my opinions, but they are two different concepts. 
Politicians who don't know a single fact but yet form a conclusion and an opinion are in my opinion reckless and dangerous. The people of New York should not have confidence in a politician who take a position without knowing any facts or substance. That, my friends, is politics at its worst. Politicians take positions for all sorts of reasons, including political expediency and bowing to pressure. But people know the difference between playing politics, bowing to cancel culture, and the truth. People know the difference between playing politics, bowing to cancel culture, and the truth. Let the review proceed, I'm not going to resign, I was not elected by the politicians, I was elected by the people. Part of this is that I am not part of the political club. Andyou know what? I'm proud of it. This is all that I'm going to say on this topic at this time. I made a promise to the people of the state. I have a job to do. I've been doing it for 11 years. This is probably the most critical time in the state's history. Everything that I have learned, in the federal government, as attorney general, as governor, I am bringing to the table at this moment. We have a budget due in two weeks for a state that is in fiscal crisis. It will be the most difficult budget we have done. We have to perform 15 million vaccinations, and we have to be ready on May 1 for eligibility for the entire state. Never been done before. And then we have to rebuild our state from the bottom up, because we have serious issues all across the state, especially in New York City. That is my job. That's why I was elected. That's what I am supposed to do, and that is exactly what I'm going to focus on.
The people of the state, look, they have known me for 40 years. They elected me attorney general. They elected me governor three times. I have been in the public eye my entire life. My entire life, I have been under public scrutiny since I was 23 years old and ran my father's campaign. New Yorkers know me. Wait for the facts. Wait for the facts. Then you can have an opinion. I am confident that when New Yorkers know the facts from the review, I am confident in the decision based on the facts. But, wait for the facts. An opinion without facts is irresponsible. I'm going to focus on my job because we have real challenges, and people who say avoid distractions, I'm going to avoid distractions, and I'm going to focus on my job. I have to get a budget done, I have to get vindications done, I have to rebuild the state. And I'm going to cooperate and wait for the reviews so we actually have the facts and then we can have an intelligent conversation."
---
---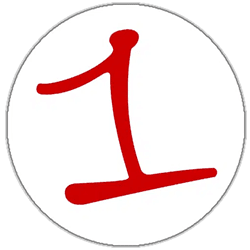 FingerLakes1.com is the region's leading all-digital news publication. The company was founded in 1998 and has been keeping residents informed for more than two decades. Have a lead? Send it to [email protected]